Gemma Collins Speaks Out After Sporting Massive Black Eye
Published Sat Jun 29 2019 By Chester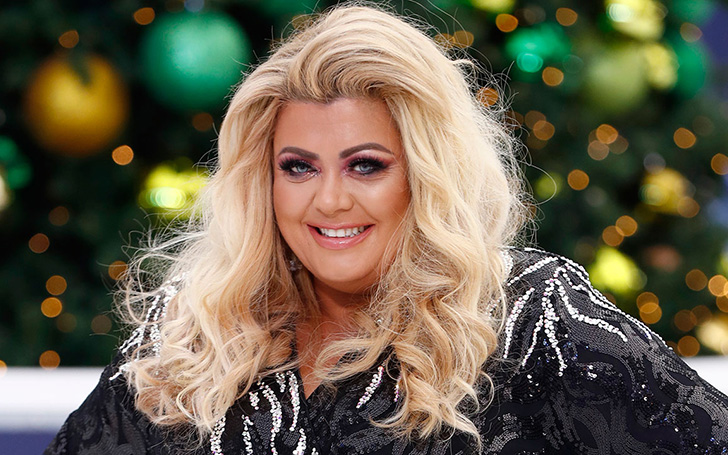 The Only Way Is Essex star Gemma Collins speaks up about her facial surgery which led to her look horrible and nasty.
Gemma Collins spills the beans out why she has a huge black eye hidden under her eye fillers.
Well, the reason behind it was a procedure which he supposedly carried to look younger' and 'brighter.'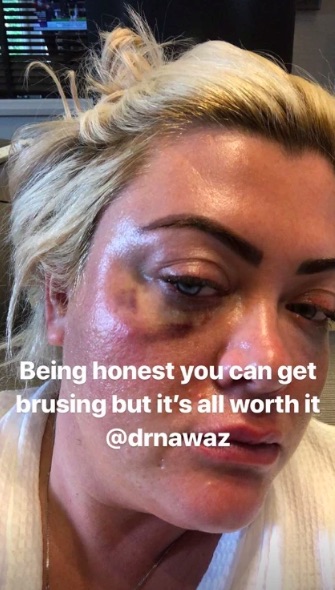 But it resulted contrarily ending up getting pretty nasty with bruises. Her face was swelling and looked as if she survived a horrible accident.
Kylie Jenner Slams Plastic Surgery Rumors and Reveals a Good Reason Her Looks Have Transformed >>>
Well, if you are planning to go through any of the facial surgery then we got a little painful news for you! The bruises were, in fact, the result from the laser procedure she had to undergo. So, if you planning to do any of these then be ready for some of the painful procedures.
So what does Gemma has to say regarding the Surgery?
The former contestant of Dancing on Ice shared,
"Being honest you can get bruising but it's all worth it. In the initial days, it was quite painful and even go me worried. What the hell did I just do! but soon they got me a couple of healing therapy it was getting better."

Then she also shared another photo from her follow-up process a few days later,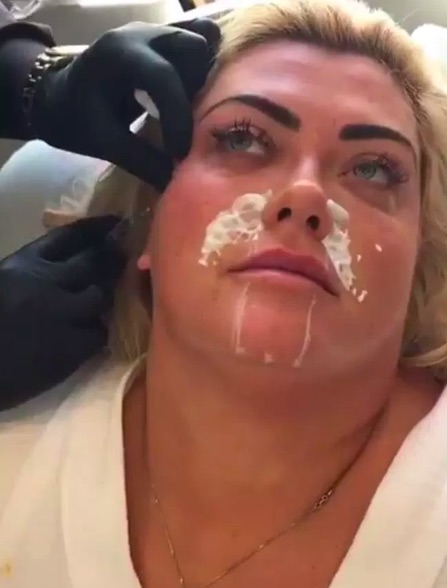 The actress didn't hesitate to share all the intimate details of her personal life. She, in fact, shared all the procedures that she has to undergo.
Before!
After!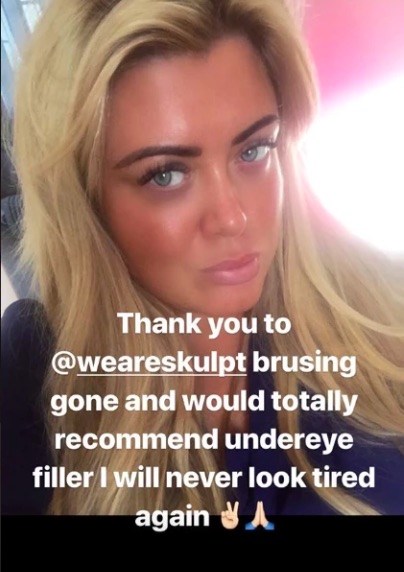 So, people what are your opinion towards the 'The Only Way Is Essex' star's new look?
Cardi B Revealed That She's Done With Plastic Surgery After Liposuction Complications
Well, the 38-year-old star looks much younger than the usual but we are still worried about the future impacts it may come up with. But we surely wish none of this to happen. Stay tuned and connected to find the updates.
-->