Kylie Jenner Slams Plastic Surgery Rumors and Reveals a Good Reason Her Looks Have Transformed
Published Wed Feb 20 2019 By Jessica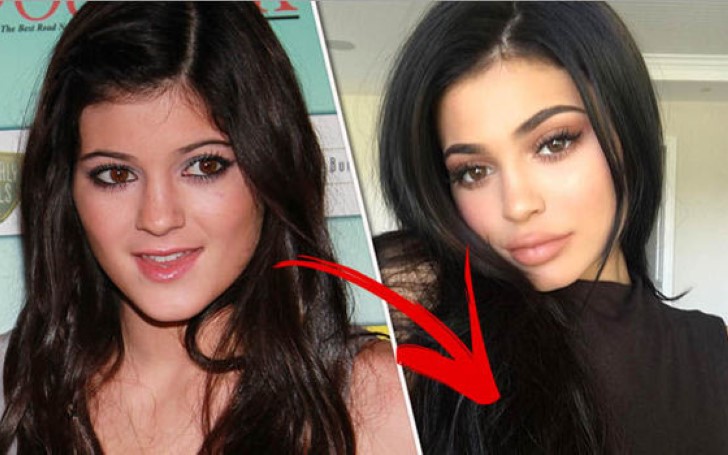 Cosmetic Queen Kylie Jenner reveals why her looks transformed as she slams plastic surgery rumors.
Reality star Kylie Jenner has had enough with the plastic surgery allegations.
In a recent interview, Jenner did with Paper Magazine, the star slammed all the speculations and gossips of her having loads of plastic surgery to become beautiful.
Over the years since Kylie stepped into the glamour world, we witnessed how the makeup mogul transformed her look from one level to another. It was obvious that the young mother looked slightly different throughout her different phases since becoming a mainstream celebrity teenager.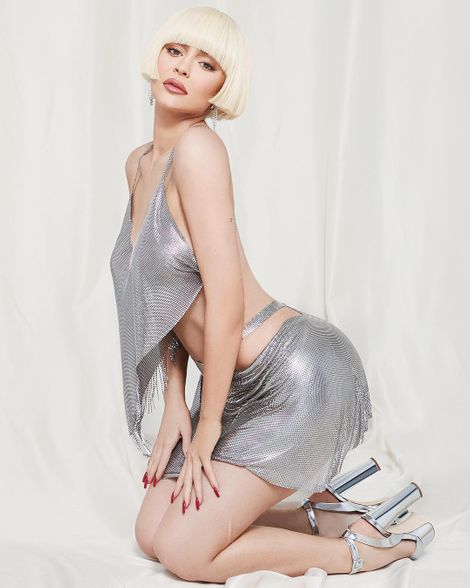 Kylie Jenner for PAPER Magazine
SOURCE: Kylie Jenner Instagram
Surely, the main beauty attractions she relies on is her hair, lip fillers, and beauty products. But people claiming the star relied on plastic surgery to look attractive? Jenner did not have it. And before, you quickly question 'but she did use fillers', well Yes, she did and she is clearly not denying that either.
You may also like: Miley Cyrus Shares More Inside Photos From Her Low-Key Wedding
Kylie who is dating rapper Travis Scott told the interviewer:
"People think I fully went under the knife and completely reconstructed my face, which is completely false,"

"I'm terrified! I would never. They don't understand what good hair and makeup and, like, fillers, can really do."
When being told not everyone can get her looks with just a makeup tutorial, the star was not ashamed to admit it.
She responded by saying:
"I mean no. It's fillers. I'm not denying that."
In addition, somewhere in between last year, Jenner who currently has 127 million Instagram followers shared an all-natural image on the photo-sharing app. Being honest with her fans, the star didn't hesitate to answer that she got rid of her lip fillers.
Don't miss: Dele Alli Dumped His Girlfriend Ruby Mae and Sets His Sights on Love Island Beauty Megan Barton-Hanson
Previously in September 2017, when the 'Keeping up with The Kardashians' star launched her own individual show 'Life of Kylie', she made a revelation on why she decided to get filler on her lips.
She told:
"I was 15 and I was insecure about my lips. I have really small lips. And it was like one of my first kisses and a guy was like, 'I didn't think you would be a good kisser because you have such small lips.' But I took that really hard."
The audacity of the guy.
The 21 years old star continued:
"Just when a guy you like says that I don't know, it just really affected me. I just didn't feel desirable or pretty. I really wanted bigger lips. I would overline my lips with lip liner just to create the illusion of bigger lips. And then finally I was like this lip liner isn't doing it. I ended up getting my lips done."
Besides, the star who is on the path to becoming one of the youngest billionaires soon also revealed in the Paper interview that 'Forbes' mentioning Jenner, as a 'self-made' billionaire is in fact true.
Kylie, who currently owns a net worth of $900 million through her massive succession from Kylie Cosmetics brand claims her parents Kris Jenner and Bruce Jenner cut off money for her when she turned 15 saying she needed to make her own money and save.
In other news: Khloe Kardashian Ends Her Relationship with Tristan Thompson Amid New Cheating Rumours
She addressed:
"What I'm trying to say is I did have a platform, but none of my money is inherited."
Jenner also further opened up on the engagement rumors with her rapper boyfriend. She insists when that happens, she will definitely let her fans know.
-->