Gervonta Davis's Kids: All the Details Here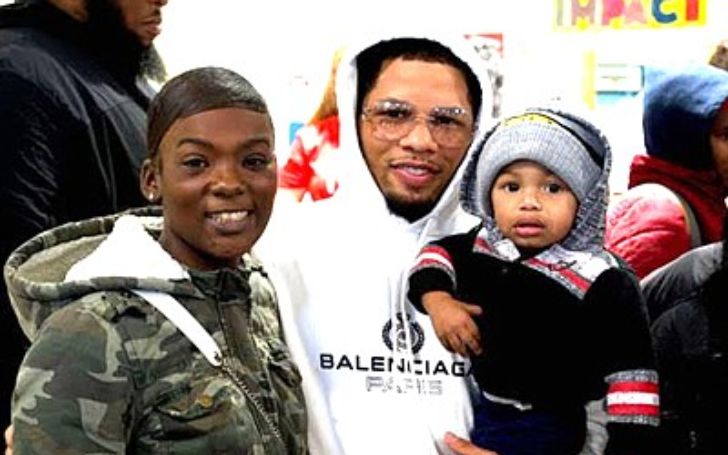 Gervonta Davis's Kids and His Personal Life: Find it All Here!
Gervonta 'Tank' Davis is a rising star in boxing. Davis held multiple championships in three weight classes in his mid-20s. He was ranked the world's best active super featherweight by Ring Magazine in June. Mentored by the legend Floyd Mayweather himself, Davis's future in boxing looks bright. Aside from his career, Gervonta's family life isn't going so smoothly. Yes, he fathered two kids with his ex-girlfriends, but his relationship with his baby momma remains cloudy.
An acclaimed name in the sports world, Davis's name outside the ring remains controversial. Born in Baltimore, Maryland, the boxer didn't have a pleasant early life. Davis's parenting is often questioned, given his scandalous love life and violent history. On the ring, however, Davis remains unbeaten. Additionally, Gervonta won his recent bout against Héctor García. Also, his next opponent will be Ryan Garcia in April 2023. Please continue reading to learn more about his early life and current personal life.
Is Gervonta Davis a Doting Father?
The two-time super featherweight world champion, Gervonta Davis, is a father of a very young daughter. She was born on 20 June 2018. But due to his troubled relationship with his daughter's mother, Gervanni was put under her mother, Andretta Smothers' custody, in 2019 with a visit provision for him.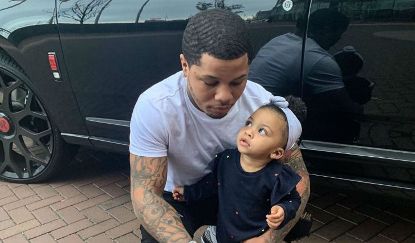 Davis's ex, Smothers, an unemployed mother back then, reportedly filed a lawsuit against the boxer over support and custody of their daughter. Davis agreed to pay $10,000 per month in child support and also agreed to an additional cost of Gervanni's school and daycare tuition.
Check Out: Who is Ariana Greenblatt's Mom? Learn All the Details Here
Despite exhibiting a violent demeanor with his daughter's mother even, Davis has repeatedly claimed that he shares a special bond with his daughter. The boxer is often spotted with his daughter at conferences and pre-fight interviews.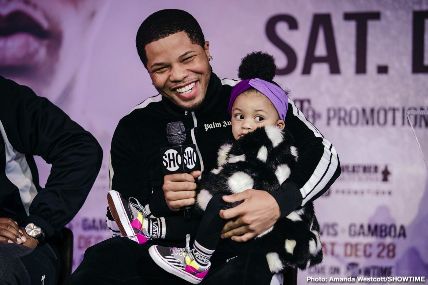 Davis once expressed how becoming a father has brought positive changes in his life and how he aspires to do better for his kid. But to many's disappointment, Davis has frequently acted contrary to his words. Last year, he was filmed taking a swing at his daughter's mother.
Davis and Vanessa Posso give birth to a child!
Gervonta Davis and his first baby momma have a rocky relationship. Likewise, Andretta Smothers holds sole custody of their kid. However, the talented boxer welcomed a new kid with his then-girlfriend, Vanessa Posso.
In September, Posso posted pictures with her baby bumps. At the time, the social media influencer was dating Gervonta; they later named Davis's kid Giovanna Thalia.
Gervonta Davis's Controversial Love Life!
The boxer in his late 20s, Gervonta Davis, is lucky that his frequent scandals and controversial love life haven't diminished his considerable appeal. But Davis certainly hasn't learned from his mistakes. His on-and-off-again relationship with his ex-girlfriend, Ariana Fletcher, became the internet's favorite topic in 2019.
Fletcher stood for Gervonta amidst the losing legal battle with Smothers. But fans not only witnessed her love not being reciprocated, and worse still, she was embarrassed on the Internet. When an ex-boyfriend brutally assaulted Fletcher, Davis acted indifferently.
Don't Miss: Who are China Anne McClain's Sisters? Learn all About Them
In 2019, the boxing champ was reportedly expecting his second child with Fletcher, but the news was never concluded. He is reportedly dating an Instagram model named Vanessa Posso in 2021. But this ship isn't sailing smoothly either. Davis was recently accused of cheating on Vanessa with his alleged side chick, Ashely Burgos.
For more information and news on your favorite celebrities, stay connected to Glamour Fame.
-->