Get To Know Arthur Wahlberg! Brother of Mark Wahlberg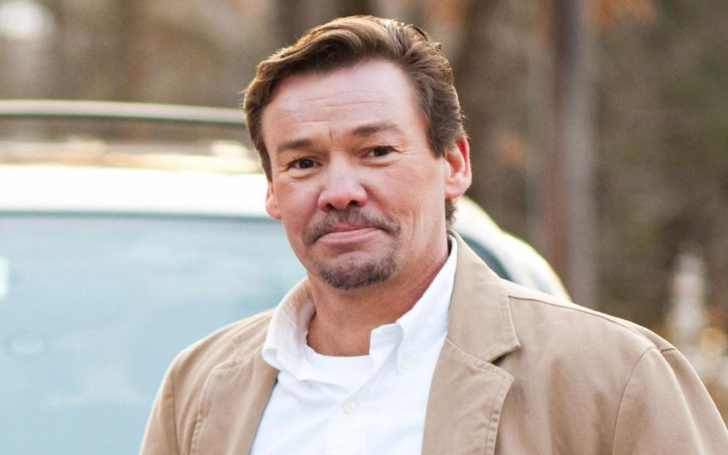 Arthur Wahlberg is an actor, former reality star, and house remodeler, best known as the older brother of Mark Wahlberg, renowned for his roles in movies such as "The Departed" and "Uncharted."
Despite being the eldest sibling, Mark, along with their brother Donnie Wahlberg, stands out as the most prominent figure in the large Wahlberg family. This close-knit Boston Irish family has experienced its fair share of challenges and hardships.
Arthur Wahlberg Shares Three Babies With His Partner
Arthur Wahlberg is reportedly in a relationship with Theresa Serrani, although details about his significant other remain relatively private, with little information available about their dating history or relationship timeline.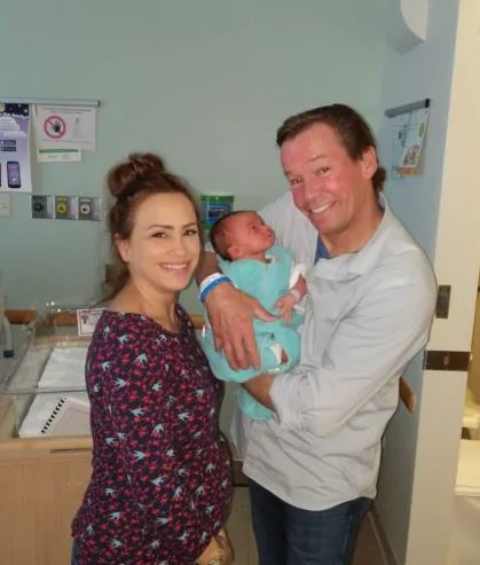 At present, Arthur and Theresa are engaged and have three children together, named Michael Wahlberg(born in September 2016), William Anthony (born in April 2019), and a child named Zoa Wahlberg.
In addition to his immediate family, Arthur is a part of a large extended family, counting a total of 23 nieces and nephews. The couple resides in Worcester, Massachusetts.
Past Affairs of Arthur Wahlberg
Previously, Arthur Wahlberg was reportedly in a relationship with actress Jennifer Gjulameti. The two even collaborated in the movie titled "The Rude, The Mad, and The Funny." Unlike his brother Mark, Arthur has kept his family life and relationships quite private, and there is limited information available about them.
However, it was noted on Arthur's now seemingly inactive Facebook profile that he was once engaged to Jennifer Gjulameti. Their engagement took place on December 24, 2010. However, as of the present, it appears that Arthur and Jennifer have gone their separate ways.
It's worth noting that Jennifer Gjulameti's Facebook profile indicates that she is currently single. The couple did not publicly disclose the reasons for their breakup or provide any explanations regarding what led to the end of their relationship.
Arthur Wahlberg Movies and TV Shows
Arthur Wahlberg initiated his acting career with the horror independent film "Villanelle," where he took on the primary role of Don. In the same year, he was involved in two additional projects. He showcased his versatility by portraying two distinct characters in the film "10."
The movie revolves around ten friends who plan a ten-day vacation at a secluded location but find themselves trapped in a nightmarish reality within a reconstructed asylum. In "10," Arthur portrayed both Ralph the Patient and Dr. Samuel James. Additionally, he had a smaller role in the short film "Transsexuals from Space," where he portrayed the character Dronettia IV.
Success Through Patriots Day
Arthur Wahlberg continued to explore diverse roles in short films, such as playing a random assassin in "The Test" in 2014. He gained prominence with his lead role as an assassin in "The Target," where he portrayed Jack Stryker.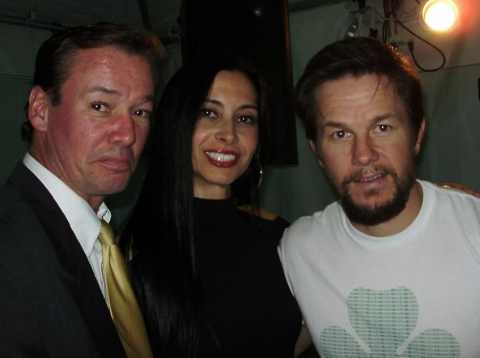 One of his notable projects was in 2014 when he played the lead role of Max Cannon in "The Rude, the Mad, and the Funny." Another significant film in his career was "Patriots Day" in 2016.
Arthur Wahlberg Age, Wiki, and Education
Arthur Wahlberg, who is currently 60 years old, was born on June 17, 1963. His ethnic background is a blend of Swedish and Irish heritage, with his Swedish ancestry stemming from his father's side and his Irish heritage through his paternal grandmother.
On his mother's side, Arthur's family heritage is a mix of Irish, English, and French-Canadian ancestry. Interestingly, on his mother's side, he has a distant family connection to the renowned author Nathaniel Hawthorne.
Arthur and his siblings were raised in the Catholic faith, and the majority of them attended Copley Square High School, which is located on Newbury Street in Boston. This upbringing and educational background reflect their strong ties to their Boston roots and Catholic traditions.
Has Eight Siblings
Arthur Wahlberg is the oldest of nine children born to Alma Elaine and Donald Wahlberg. His mother had worked as a bank clerk and nurse, while his father was a delivery driver. Unfortunately, Arthur's parents divorced in 1982, and subsequently, Alma married Mark Conroy in 1984.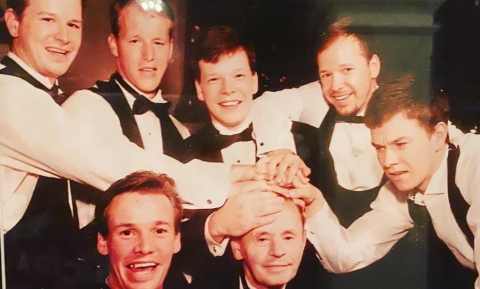 Arthur spent his childhood in Dorchester, Massachusetts, alongside his nine siblings. These siblings are Tracey A. Marcarelli, Robert Wahlberg, Michelle Wahlberg, Paul Wahlberg, Donnie Wahlberg, James M. Wahlberg, Mark Wahlberg, and the late Deborah E. Donnelly. Notably, among his siblings are actor Robert and actor-singer Donnie Wahlberg.
Arthur Wahlberg's Net Worth in 2023
Arthur Wahlberg has indeed garnered attention as the brother of the renowned actor Mark Wahlberg. However, he has also built a successful career for himself and earned a substantial fortune. As of 2023, Arthur's estimated net worth is $1.5 million, a testament to his talent and dedication in his career.
It's reported that he earns an annual income of more than $80,000 from his work. In contrast, Mark Wahlberg, with his extensive career in the film industry and various business ventures, boasts a significantly higher net worth.
As of now, Mark Wahlberg's net worth stands at an impressive $400 million. He commands substantial paychecks for his movie roles, reportedly earning over $10 million for each film. Additionally, Mark owns Wahlburgers, a successful restaurant chain that generates over $100 million in revenue annually.
Stay With Glamour Fame For More
-->