Get to Know Brian Altemus: Model Extraordinaire and Social Media Sensation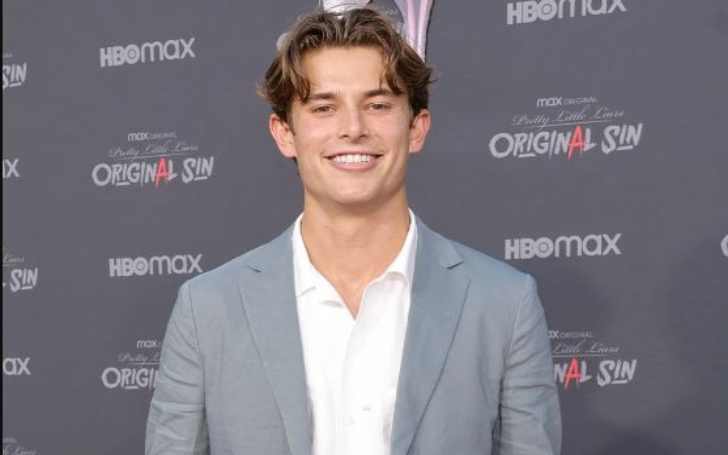 Born on April 30, 1997, in Wyndmoor, Pennsylvania, United States, Brian Altemus has made a significant impact as both a model and actor in the American film and TV industries. He embarked on his acting career in 2020, quickly establishing himself as a rising star.
Notably, his standout role as Troy Taylor in the highly acclaimed Amazon Prime Video series "Harlan Coben's Shelter" in 2023 catapulted him to prominence. Since his debut, Brian Altemus has been a part of numerous projects, including four TV series, one musical production, and a feature film. Now, let's dig into more details and find out more about Altemus.
What is Brian Altemus's Relationship Status?
Brian Altemus's current relationship status remains undisclosed, leading to a reasonable assumption that he is presently single.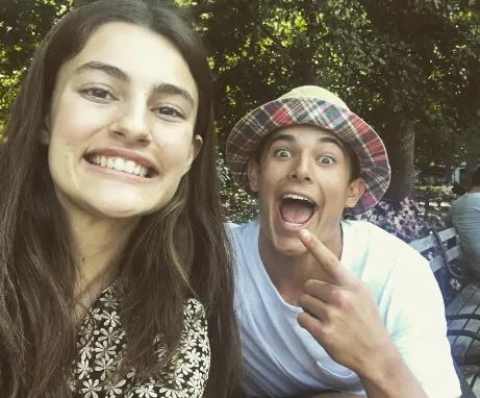 While he may have had past relationships or romantic involvements, there is a lack of available information or media coverage regarding his personal history in this regard.
Know About Brian Altemus's Ex-Girlfriend
While Brian Altemus has been linked to close female friends such as Julia Fleming and Diana Silvers, these relationships are strictly platonic. Brian maintains several friendships with other women as well.
Notably, he shares a particularly strong bond with his childhood friend and neighbor, Carlin Rode, who often accompanies him to family gatherings.
It's important to note that Brian has never officially confirmed or publicly acknowledged having a girlfriend. Given the absence of such confirmation, it is reasonable to assume that he remains single.
Must See: Is Griffin Gluck Dating Someone? Find Out About the Young Actor is in a Relationship or Still Single
Brian Altemus Movies and TV Shows
Brian Altemus began his entertainment career as a model in the spring of 2015, where he also featured in advertisements. His acting journey took off in 2020 when he appeared as Luke Friedman in the Netflix series "Grand Army," marking a breakthrough moment.
In the same year, he made his debut in the film "Never Rarely Sometimes Always." In 2022, Brian took on two significant projects. Firstly, he portrayed Tyler Marchand in the American slasher series "Pretty Little Liars: Original Sin," which premiered on July 28, 2022.
He also played the role of teen Henry in the sci-fi drama "The Time Traveler's Wife," alongside Rose Leslie and Theo James. Despite airing on HBO from May 15, 2022, to June 19, 2022, the series faced negative feedback from fans and viewers, leading to its cancellation in July 2022.
His Appearances in Shelter and Pretty Little Liars
Born in Pennsylvania, Brian's breakthrough in acting occurred in 2020 when he portrayed Luke Friedman in "Grand Army."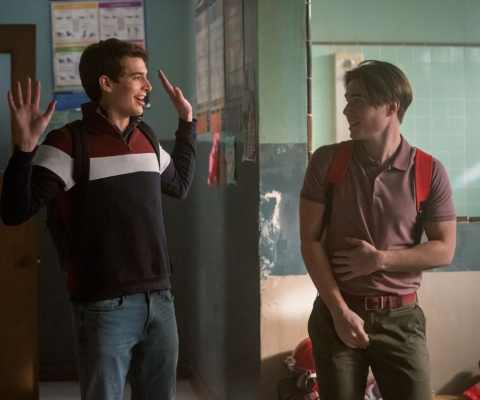 In 2022, he made a guest appearance on HBO Max's "The Time Traveler's Wife" as Young Henry DeTamble and was cast as Tyler in "Pretty Little Liars: Original Sin."
Additionally, Brian has an upcoming role as Troy in the pre-production phase for "Shelter." Before pursuing his acting career, he worked as a spin instructor at SoulCycle.
His Parents and Siblings
Brian Altemus tends to keep details about his father, Mr. Altemus, private, but he frequently shares photos and moments with his mother, Courtney Altemus. Courtney Altemus holds a significant professional role as the Co-Founder and Managing Partner of ADVANCE Nil Education.
It is a company specializing in Consulting, Education, Life Skills Development, and Due Diligence Technology Solutions. In addition to his mother, Brian has a sister named Courtney Hamilton and two brothers named Ty Dougherty and Justin Altemus Dougherty, suggesting a close-knit family.
While he keeps aspects of his personal life guarded, his public connection with his family members provides insight into his relationships and background.
Brian Altemus's Net Worth and Salary in 2023
Indeed, Brian Altemus has established himself as a successful actor in the entertainment industry. With his striking appearance and versatile acting abilities, he has earned roles in several blockbuster movies and series.
As of 2023, Altemus boasts a commendable net worth of $1.2 million, which he has amassed through his thriving career as both a model and actor. His estimated annual income surpasses $90,000, reflecting his consistent and lucrative engagements in the industry.
How Tall is Brian Altemus?
The charming actor, Brian, boasts an impressive height of 6 feet 2 inches, with a weight of approximately 75 kg.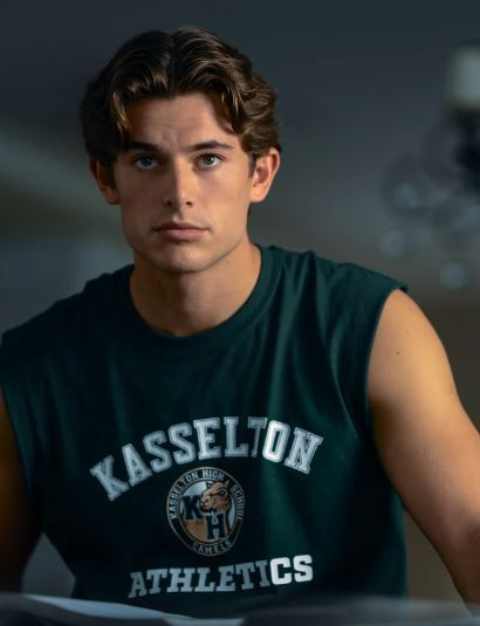 Furthermore, his body measurements are 38-32-13 inches, indicating a chest size of 38 inches, a waist size of 32 inches, and hips measuring 13 inches.
These physical attributes contribute to his charismatic presence and appeal on both the modeling and acting fronts.
He Has Over 100K Followers on Instagram
In 2023, Brian Altemus maintains an active presence exclusively on Instagram, where he goes by the username @brianaltemus. Impressively, he has garnered a substantial following of nearly 101K followers on this platform.
However, it's worth noting that he appears to be absent from other major social media platforms such as Twitter, Facebook, and TikTok, choosing to primarily engage with his audience and fans through his Instagram account.
Visit Glamour Fame For More Contents
-->