Get to Know Kelsy Ully, Jonathan Scott's Ex-Wife!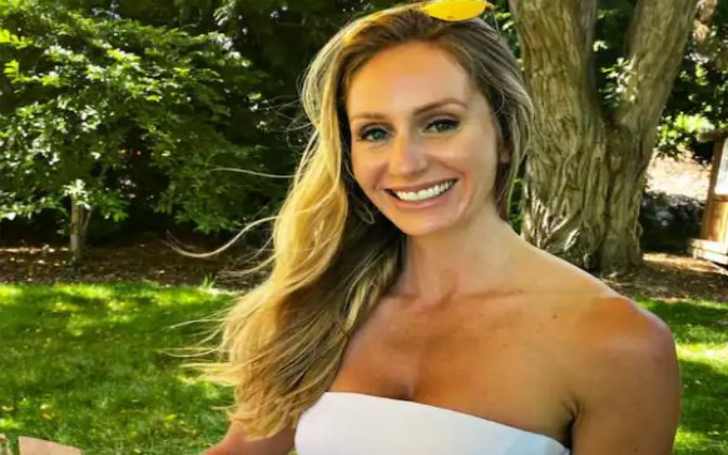 Jonathan Scott, who you see on TV looking happy, had a tough time in a past relationship. Back when he was in his 20s, he fell in love and got married, thinking it would last. Sadly, his wife, Kelsy Ully, decided to divorce him. As for 2023, it is still unclear whether Ully remarried or is single.
Before he became famous on HGTV, Jonathan worked in real estate and did magic tricks professionally in Canada. Since 2011, he and his twin brother Drew have been on the successful show "Property Brothers," where they help people buy, sell, and fix up houses.
Kelsy Ully and Jonathan Scott's Dating and Married Life
Many long-time fans of Jonathan Scott and his twin brother, Drew Scott, might not know that Jonathan was once married to a Canadian woman named Kelsy Ully. Their marriage was relatively short, and they didn't often appear in public together during that time, so it's not a well-known part of their history.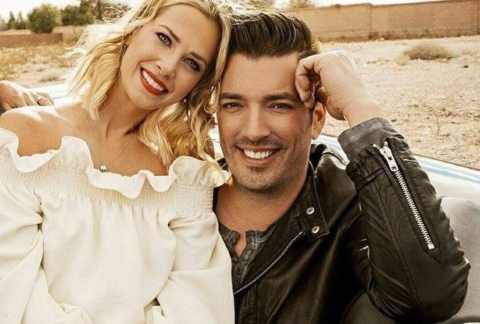 Jonathan and Kelsy met in early 2007, and they quickly started dating. Jonathan even flew from Canada to Las Vegas to be with Kelsy. They got married on July 7, 2007, after only a few months of dating. However, their fast-paced romance didn't lead to a successful marriage.
In a 2017 interview with People magazine, Jonathan mentioned that their rushed decision to marry on a specific date didn't work out well for them. He admitted that the experience taught him a valuable lesson: sometimes, two good people just aren't right for each other.
Kelsy Ully Divorce Jonathan Scott! Here is the Reason Why?
In 2009, Jonathan and Kelsy got divorced because their marriage wasn't working out. During their divorce, things got really messy. They had a big argument over some legal papers that Jonathan's mom had made. These papers were about selling the house they both lived in Canada.
Kelsy said she signed the papers because she felt pressured and harassed. She spent many years trying to settle things outside of court, but it didn't work. Eventually, the court decided in Jonathan's favor. What's interesting is that their legal battle lasted longer than their actual marriage did.
Tragic Divorced Led Jonathan Scott To Write A Book About Their Relationship
By 2009, Jonathan Scott and Kelsy Ully were no longer together. Their short-lived romance had a significant impact on Jonathan, and he later talked about it in a book he wrote with his brother in 2017 called "It Takes Two: Our Story."
In the book, Jonathan explained that their relationship started falling apart when Kelsy got a job as a waitress at a Las Vegas pool club. She worked late into the night and didn't spend much time with him. They grew apart, and Jonathan felt like work was driving them further apart.
The breaking point for Jonathan was when Kelsy changed her Facebook status from "married" to nothing one night without warning. This hurt him deeply, and he filed for divorce shortly after. Jonathan admitted that for a while, he couldn't stop thinking about the breakup, and it had a profound effect on him.
Ex-Husband, Jonathan Scott is Now Engaged to Zooey Deschanel
From 2016 to April 2018, Jonathan Scott dated Jacinta Kuznetsov, who was a Canadian radio producer. In an interview with HollywoodLife, Jonathan Scott revealed that he started dating Zooey Deschanel after they met on an episode of Carpool Karaoke in August 2019.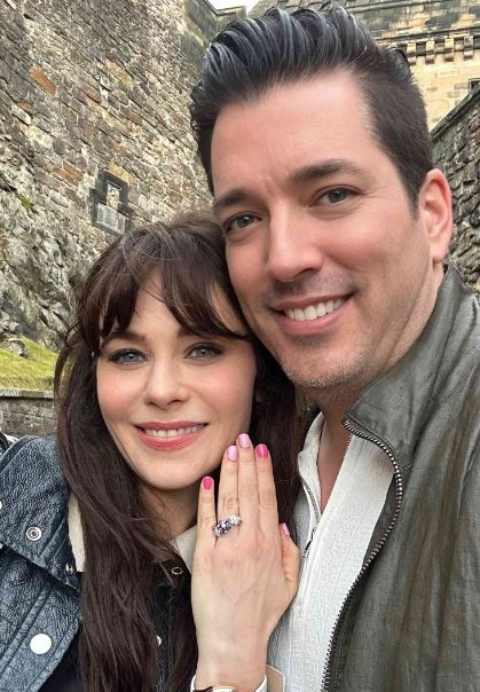 This announcement came just one week after Zooey Deschanel revealed that she and her husband, Jacob Pechenik, were getting a divorce. Jonathan Scott and Zooey Deschanel later announced their engagement on August 14, 2023.
Is Kelsey Ully Mother?
After her divorce from Jonathan Scott in 2013, Kelsy Ully has kept her life quite private. Even though they were legally married for over five years, they were only together for a couple of years and did not have any children together. It seems that they didn't plan to start a family during their time together.
Kelsy's relationships after her marriage to Scott are not well-known in the media. So, as of now, it appears that Kelsy has not become a mother and has maintained a low-profile personal life.
Kelsy Ully Was the Flight Coordinator in the Past
Kelsy Ully has had a diverse work history. She started her career at West Jet, a public company based in Calgary, where she worked as a Crew Scheduler from May 2005 to December 2008. At the same time, she also worked for her ex-husband Jonathan Scott's real estate firm as an Executive Assistant from November 2005 to August 2010.
After leaving Jonathan's real estate company in 2010, she joined 'Too Zeroes' as a software developer and business consultant from 2011 to 2013. In 2010, she worked as an Executive Assistant and Office Manager at Auto Hail Pros until 2014.
Today Kesly Ully Works in a Reputed Company
Kelsy then moved on to Cascade Process Controls, a privately held company in Brooks, Alberta. She started as a business development representative, focusing on building new relationships and maintaining existing ones.
In 2016, she began working at Impel Systems in Alberta, a company specializing in control solutions and custom automation. Her role there has been in business operations. In summary, Kelsy Ully has had a varied career with experience in roles ranging from scheduling to software development and business operations in different companies.
Further, Jonathan Scott's ex-wife, Kelsy Ully, today resides in Austin, Texas, in the United States. Despite her former connection to a public figure, she prefers a low-profile life. Kelsy is rarely seen in public and actively avoids media attention.
Must See: Thelma Riley: The Bold Ex-Wife Behind the Legend, Ozzy Osbourne!
Net Worth in 2023
Kelsy Ully, once married to the famous celebrity Jonathan Scott, gained recognition through her connection to him. However, she's also a hardworking individual who has carved out her own successful career.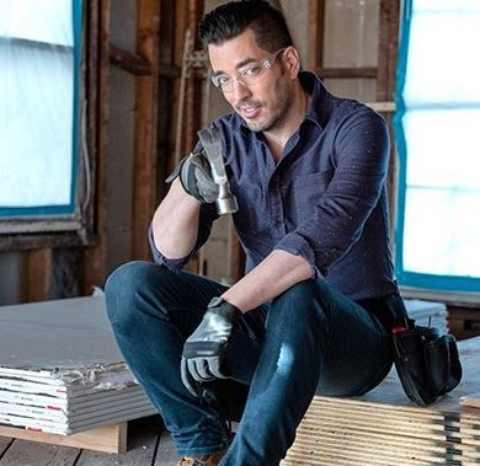 With involvement in various fields of work, she has accumulated significant wealth. As of 2023, Kelsy's net worth is estimated to be $2.5 million, and her annual income is believed to be over $100,000. In contrast, her ex-husband, Jonathan Scott, has a substantial net worth of $100 million.
Age, Bio, Parents, and Education
The beautiful former Celebrity wife, Kelsy Ully was born in Canada. She is a native of Calgary. She's a private person and hasn't shared many details about her early life. She's Canadian and of White ethnicity. Her mother's name is Karen Stepenoff, but information about her father is unknown.
In terms of education, Kelsy earned her Bachelor of Business Administration (BBA) degree from Mount Royal University in Calgary, Canada, in 2007. After that, she went to the University of Nevada-Las Vegas for further BBA studies.
Between 2016 and 2017, Kelsy attended the Southern Alberta Institute of Technology and received a certificate in applied project management.
Height and Body Measurement
Kelsy Ully, a Canadian native, used to work as a model and is known for her height, standing at approximately 5 feet 5 inches tall (which is about 165 centimeters).
She weighs around 56 kilograms (123 pounds), and she has done a good job of maintaining her physique. Her diet typically consists of antioxidants and low-calorie foods to keep her healthy and presentable.
Kelsy Ully Deactivated Instagram and Other Social Media Accounts
Kelsy Ully deactivated her Instagram account, @legendullykels, and hasn't returned to the platform. Some of her photos can be found on her Facebook account, @kelsyjohnson09.
In contrast, her ex-husband, Jonathan Scott, has a significant social media presence. He has around 2.1 million followers on Facebook, 1.6 million followers on Instagram, and 1 million followers on Twitter.
Visit Glamour Fame For More Updates
-->