Get to Know Lilian Matsuda: The Woman Behind Actor Nick Gehlfuss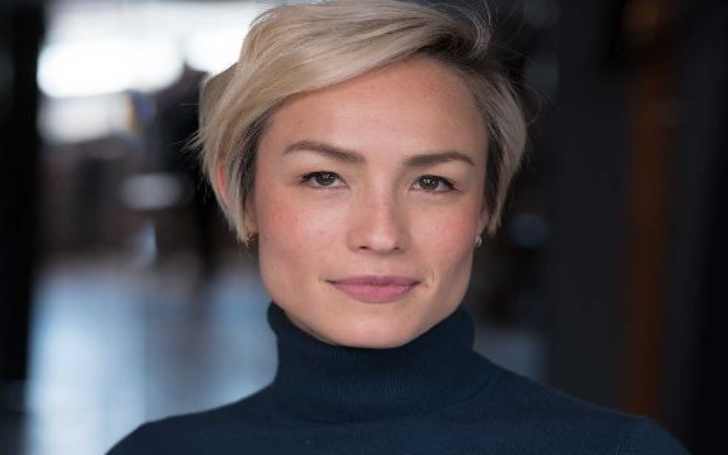 Lilian Matsuda is recognized as an American marketing manager, gaining prominence as the wife of the renowned American actor Nick Gehlfuss. Her husband, Nick, has garnered widespread acclaim for his notable portrayals, including Shameless and Chicago.
In contrast to the typical public attention that accompanies celebrity relationships, Lilian Matsuda opts for a more reserved and private lifestyle, avoiding the intrusive gaze of the media.
Meeting Husband, Nick Gehlfuss at University
Nick Gehlfuss embarked on a rigorous seven-year educational journey, culminating in the attainment of a Master's degree in Fine Arts. Transitioning from his Cleveland roots to the bustling city of New York, he ventured into the challenging realm of pursuing an acting career.
Faced with numerous trials and tribulations, he confronted financial hardships and even confronted moments of doubt about his chosen path. Throughout this tumultuous phase, his unwavering manager provided steadfast support, yet it was Lilian Matsuda who emerged as a pillar of strength.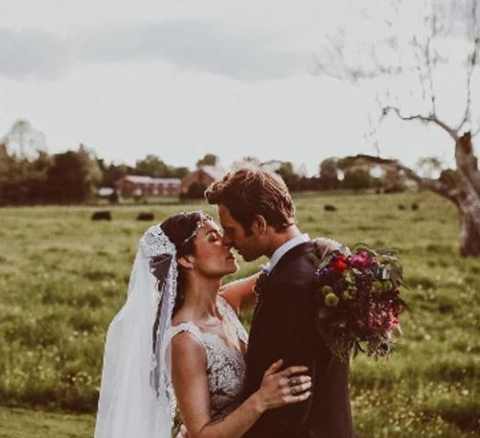 Not only did she wholeheartedly believe in his artistic aspirations, but she also played a pivotal role in stabilizing their financial situation. Going above and beyond, she proved to be an anchor during his journey. Matsuda's dedication extended beyond belief in his dreams; she also played a pivotal role in helping him navigate the tumultuous waters of the entertainment industry.
Their shared commitment led them to relocate to Los Angeles, accompanying the "Shameless" star on his pursuit. Presently, they have established their home base in Chicago, where their enduring partnership continues to flourish.
Exchanged Wedding Vows With Lilian Matsuda
Lilian and Nick's love story blossomed over two years before culminating in a grand yet intimately cherished wedding. The couple chose to exchange vows discreetly on the 13th of May, 2016, enveloped by the serene ambiance of Brookside Farm in Louisville, Ohio.
Surrounded by their cherished family and closest friends, they embarked on this profound journey together. A few days following this heartfelt union, Gehlfuss pleasantly surprised his fans and the media by sharing the joyous news on his social media platform.
On May 15th, he unveiled a series of captivating wedding photographs, accompanied by a poignant caption drawn from the writings of H. Lawrence. This unexpected revelation allowed the world a glimpse into their magical day, celebrating their union and the start of a beautiful new chapter.
Wedding Ceremony, Dresses,
As the captivating images of their marriage unfold, Lilian emanates an irresistible charm in her pristine white wedding gown, perfectly complemented by Nick's stunning black ensemble. In a heartwarming gesture, the actor bestowed his bride with exquisite pearl earrings, adding a touch of elegance to their momentous day.
Matsuda and Gehlfuss chose to share their matrimonial news with People magazine, providing a glimpse into their intimate celebration. Reflecting on their special day, the Shameless actor expressed his desire to have his cast mates present, yet the expansive Chicago franchise made it a logistical challenge.
Despite an early morning rain, the rest of the day unfolded seamlessly, creating cherished memories for the couple. Following their nuptials, Nick's commitment to his work led him to spend a portion of their honeymoon promoting Chicago Med in New York. Future plans included a visit to Japan, a country deeply familiar to Lilian due to her Japanese heritage, providing a fittingly delightful beginning to their journey as a married couple.
Lilian Matsuda Baby
The renowned couple, who sealed their union in 2016, now bask in the joy of parenthood as they embrace their precious bundle of joy. Welcoming their first child, a son, in the heartwarming month of mid-December 2021, Lilian and Nick's love story has blossomed into a beautiful family journey.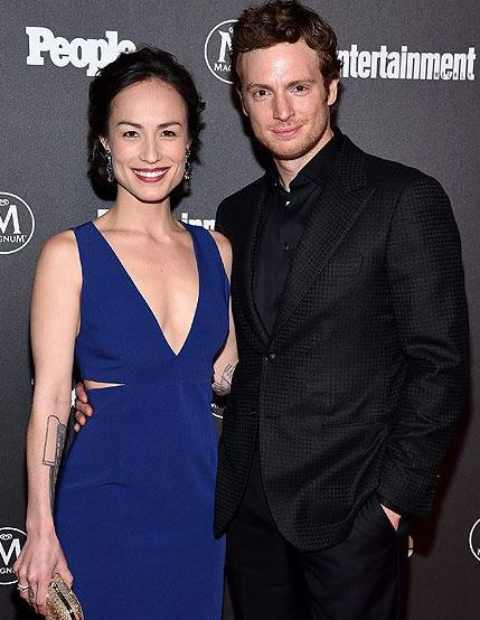 Lilian, the Director of Advocacy at Illinois Action for Children, revealed her pregnancy to the world on April 14, 2021, via an endearing Instagram post. A mirror selfie showcased her radiant baby bump, a testament to the impending arrival of their little one.
Displaying their shared excitement for their growing family, Lilian, and Nick attended the live concert by the Columbus Symphony two months later. The event was dedicated to their unborn baby, setting the stage for the love and joy that would soon fill their lives.
Husband, Nick Gehlfuss in Chicago Med
In 2014, Nick Gehlfuss took on a recurring role as Robbie Pratt in the fourth season of the Showtime family comedy-drama series, "Shameless." The following year, he made a guest appearance as Dr. Thomas Galen in the penultimate episode titled "Angels and Ministers of Grace" in the short-lived NBC horror drama, "Constantine."
Continuing his trajectory, Gehlfuss secured a pivotal role in the NBC medical drama "Chicago Med" in 2015, portraying the character Dr. Will Halstead. The character of Halstead was initially introduced in the police procedural drama "Chicago P.D.," before making his appearance in the backdoor pilot for "Chicago Med" as a part of the drama series "Chicago Fire.
know About Lilian Matsuda's Net Worth
As of 2023, Lilian Matsuda is reported to possess a substantial fortune totaling $500,000. Her main source of income stems from her role as a marketing manager. In contrast, her husband, Nick Gehlfuss, boasts a net worth of $5.5 million.
His earnings are attributed to his successful career in the entertainment industry, particularly his notable roles in television shows and films. Together, Lilian and Nick exemplify a dynamic partnership, both professionally and personally, contributing to their combined financial success.
Know About Lilian Matsuda's Age and Education
Born on February 2, 1985, in the United States of America, Lilian Matsuda entered the world under the captivating zodiac sign of Aquarius. As of the year 2022, this accomplished individual has gracefully embraced 37 years of life.
Lilian's educational journey commenced with her formative years at a local school in the United States, setting the foundation for her future pursuits.
Building upon this foundation, she pursued higher education at Otterbein University, where she earned a distinguished Bachelor of Fine Arts degree.
Height, Weight, and Body Measurement
Lilian boasts an elegant stature, gracing a height of 5 feet 7 inches, complemented by a weight of 70 kilograms. Her striking physical attributes include captivating black eyes that radiate warmth and depth, harmoniously matched by her lustrous black hair.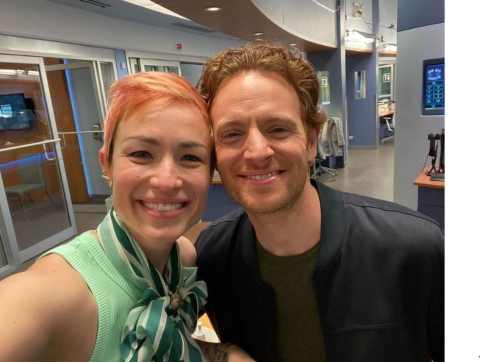 In terms of her alluring physique, her measurements are enchantingly proportioned at 33-24-35 inches, a harmonious blend of grace and allure. While details about her bra, dress, and shoe sizes remain undisclosed, Lilian Matsuda's captivating presence and distinctive charm undoubtedly leave a lasting impression.
Know About Lilian Matsuda
Lilian is an active presence on social media, particularly on Instagram, where she engages with a community of 48.94 followers.
Notably, she doesn't maintain an active presence on Facebook or Twitter, choosing to primarily connect and share glimpses of her life through the captivating visual medium of Instagram.
Her choice to focus on this platform reflects her preference for a more personal and intimate mode of communication with her dedicated audience.
Seek Glamour Fame For More
-->