Ghislaine Maxwell's Personal And Married Life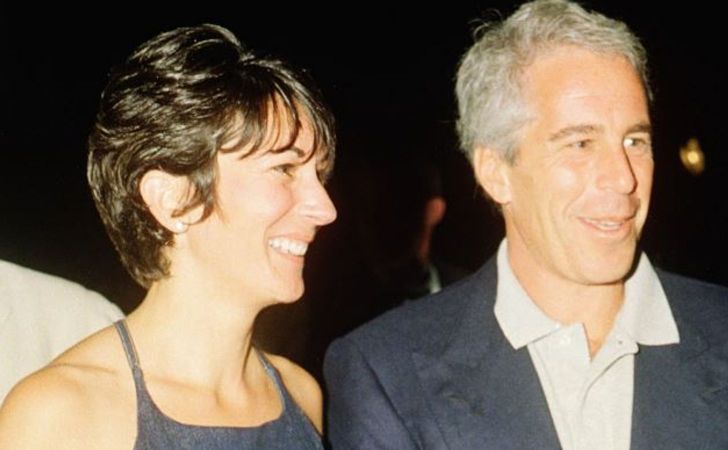 A summary of the British socialite Ghislaine Maxwell's personal and married life! The Complete Story Here!
Daughter of a late publishing tycoon Robert Maxwell, Ghislaine Maxwell was all over the international tabloid last year because of her association with the convicted sex offender late Jeffrey Epstein. The publishing heiress became a household name long-ago in her home country when her father Robert died from a heart attack combined with drowning.
Ghislaine Noelle Marion Maxwell was born on December 26, 1961, in France to a French-born father and Czechoslovak-born British mother. Ghislaine's life started after a tragedy struck her family. Continue reading to know more about Ghislaine's murky journey through life.
Who Is Ghislaine Maxwell Married to?
The socialite is infamously known for her romantic ties with the late Jeffrey Epstein, convicted for child sex-trafficking. With a vast connection among the international elite, Ghislaine lived an exclusive life and is known for her close bond with personalities like Donald Trump, Bill Clinton, Prince Andrew.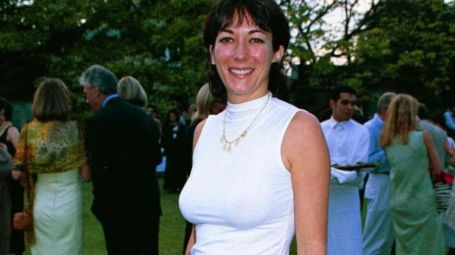 Ghislaine Maxwell is the prized daughter of late publishing tycoon Roberts Maxwell.
Photo Source: Abcnews
Her marriage was discovered years later, and she had reportedly tried to hide it just like many other shady parts of her life. Maxwell is said to be married to Scott Borgerson, the former CEO of a tech company called Cargometrics; he had to step down from his position after his alleged ties with Maxwell.
Maxwell was dating Scott for a while, and a source revealed that they were living together at his mansion in Massachusets. The duo is believed to be married since 2016, although they have been insisting that they aren't despite much evidence pointing at their marital ties.
Recommended: Cristiano Ronaldo Throws Armband After Getting His Last-Second Winner Denied
Maxwell as per sources had transferred all her assets to Scott before being arrested to protect her wealth from damages claim from Epstein's victims.
Ghislaine is currently being held in New York jail under multiple charges, awaiting her next trial in the summer.
Ghislaine Maxwell's Past Relationships
Ever since Maxwell's horrid participation in Epstein's case came to light, the veil has been lifted on many areas of her life as well.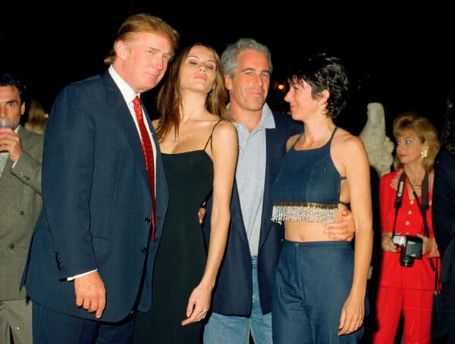 Ghislaine Maxwell is believed to be married to Scott Borgerson since 2016.
Photo Source: The New Daily
The disgraced socialite dated the founder of Gateway computers, Ted Watt, for roughly five years. She is linked with an Italian millionaire named Gianfranco Cigono, who died in a plane crash.
Ghislaine Maxwell's Relationship With Jeffrey Epstein!
Ghislaine has spent most of her life in headlines but details of her evil along with Epstein have scared people to their core.
She is called the sex-crimes partner of the late Epstein. Ghislaine reportedly met Epstein in 1988 through her father, the duo dated for several years, and she reportedly played a recruiter in Epstein's vile child trafficking racket.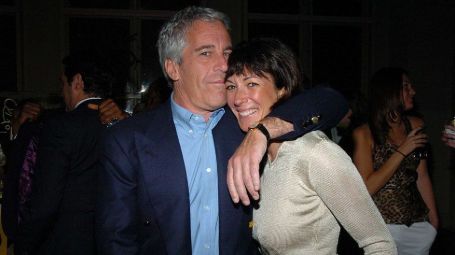 Ghislaine Maxwell has been arrested for co-conspiring Jeffrey Epstein's pedophile ring.
Photo Source: BBC
One of Epstein's victims, named Virginia Roberts, alleged that Maxwell acted as a "madame" for Epstein and his wealthy friends and was also referred to as the "Lady of the house."
Check Out: Why Was Philadelphia 76ers' Star Dwight Howard Ejected? Officials Explain Why
Many victims stood up against the two offenders later and accused the duo of sexual molestation. Maxwell off course, has been denying all the allegations. Epstein was found dead from suicide in the New York jail in August 2019, awaiting his trial.
For more information and news on your favorite stars, stay connected to Glamourfame.
-->