Who is Mariah Riddlesprigger? Some Facts to Know About Giannis Antetokounmpo's Girlfriend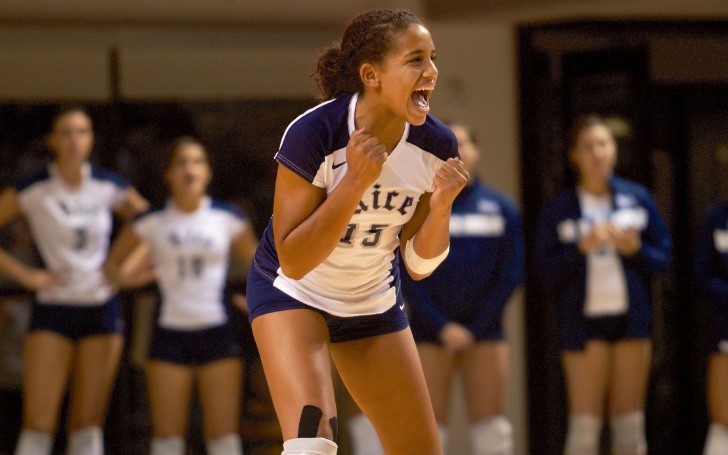 Mariah Riddlesprigger is a name that often gets associated with the professional basketball player Giannis Antetokounmpo, as she is the girlfriend of a 25-year-old NBA player.
Besides that, Mariah is also a big name on college-athlete as she is a former volleyball player from Bullard High School in Fresno. We gathered some interesting facts about the personality, and we hope you will find these findings fascinating.
Mariah Riddlesprigger Originally Hails From Fresno
Mariah Riddlesprigger (born Mariah Danae Riddlesprigger) was born on September 17, 1992, in Fresno, California, to her parents Patrick Riddlesprigger and Catherine Riddlesprigger. The 27-year-old is the eldest sister of Makayla Riddlesprigger and Maya Riddlesprigger.
Watch: Makayla and Maya Riddlesprigger CVSR Promo
Mariah's mother is a marketing professional, while her father is a teacher at Fresno School District. While the 27-year-old career seems a bit different from her parents' profession, it was found the family has a pretty athletic background, as her father was a collegiate basketball player.
Also See: Relationship Preview: Jay Ryan and Partner Dianna Fuemana
No wonder Mariah was so good at her volleyball games while playing for Bullard High School in Fresno, which she continued while she was enrolled at Rice University in Houston, Texas. Moreover, her youngest sister, Maya, was also a track and field athlete and even a volleyball player at Central High School.
Mariah Riddlesprigger is Also Linked to the NBA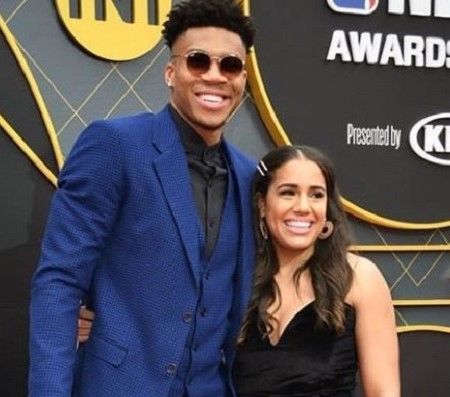 Mariah Riddlesprigger is a former college volleyball player.
Source: Celeb Blurp
As Mariah Riddlesprigger is the daughter of a former collegiate basketball player, she could not resist herself away from the sport too long despite choosing volleyball in her school and college. Mariah, soon after graduating from Rice in 2014 in Sports Management and Sociology, Mariah interned with the NBA twice. She worked for the Philadelphia 76ers' basketball team from 2015 to 2016, which also included helping with the summer league.
Also Read: Who is Telli Swift? Some Facts to Know About Deontay Wilder's Wife
The former volleyball player said internship at the NBA was challenging and full of responsibilities, which really helped her shape the person she is now. Moreover, she also got to know more influential persons in the business like Mark Cuban to Rick Fox, which supported her to grow her network.
Mariah Riddlesprigger is the Girlfriend of a Pro-Basketball Player, Giannis Antetokounmpo
According to what reports suggest, Mariah Riddlesprigger started dating her boyfriend, Giannis Antetokounmpo, in 2017. It is also speculated Mariah working for the summer league really helped her find her partner, Giannis. While there's very little information about how the couple met, but it must be said, the two discovered their perfect soulmates.
It's already been more than three years since the couple started their romance, and it's only growing between them. The pairs also recently welcomed their first child, son, Liam Charles Antetokounmpo, on February 11, 2020.
Watch: Giannis Antetokounmpo and his girlfriend, Mariah Riddlesprigger, welcome son, Liam Charles.
The basketball player announced the news on his official Twitter handle, where he wrote, "Liam Charles Antetokounmpo in the house," followed by a heart emoji with a picture of his son, with the face covered with a emoticon.
Mariah Riddlesprigger Net Worth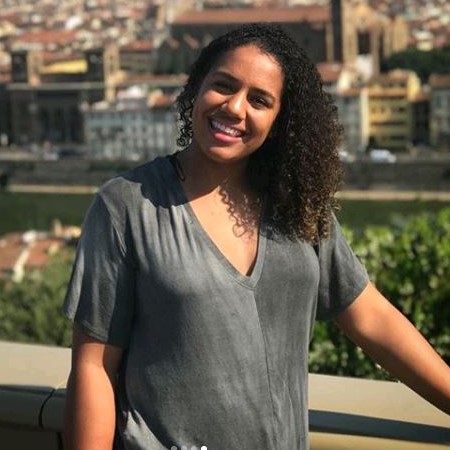 Mariah Riddlesprigger boasts an impressive net worth of $3 million.
Source: Celeb Blurp
According to the reports, though she gave up her volleyball career, she has always been connected to sports one way or another. As a student of Sports Management, the 27-year-old is still in touch with big names and teams on the sports, sometimes even with an influential businessperson.
You May Also Like: Who is Justin Thomas' girlfriend Jillian Wisniewski? How Did the Couple Meet?
So, looking at her hard work and dedication she puts on her work, it is estimated the former volleyball player boasts a staggering net worth of $3 million, which according to us, is impressive enough.
For more information on your favorite celebrities' lifestyle, stay tuned to Glamour Fame, and don't forget to sign up for the newsletter.
-->