Gigi Hadid's Net Worth And Salary - The Complete Financial Details About Zayn Malik's Partner!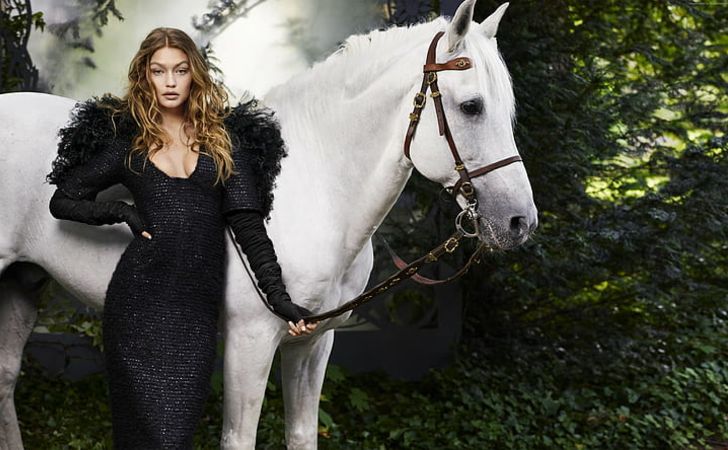 What is Gigi Hadid's net worth in 2021? Get all the wealth details about Zayn Malik's girlfriend.
Jelena Noura Hadid, alias Gigi Hadid is an American model and ranks on the list of the richest models in the world. Born on April 29, 1995, in Los Angeles to Mohamed Hadid, a real estate developer, and Yolanda Hadid, a former model. Gigi has two younger siblings, namely Bella Hadid and Anwar Hadid, who are also models.
Following in her mother's footsteps, Gigi chose to pursue a modeling career, and the opportunity and experience came her way really early, like she was meant for it.
It was when she was two years old, discovered by Paul Marciano of Guess; she started modeling for baby Guess clothing. Gigi being the highest-paid model today, has accumulated a massive fortune for herself. Let's look at the details.
Gigi Hadid's Net Worth Figure Is Colossal
As per sources, Gigi makes earnings of around $9 to $10 million per year throughout her modeling career and ranks 7th in the top 30 highest-paid models globally. Right now, her estimated net worth stands at a whopping $29 million.
Apart from her countless modeling gigs and plenty of magazine cover that she has appeared on. Moreover, Gigi also rakes millions from her contracts with companies like Maybelline, Evian, BMW, Vogue, and many others.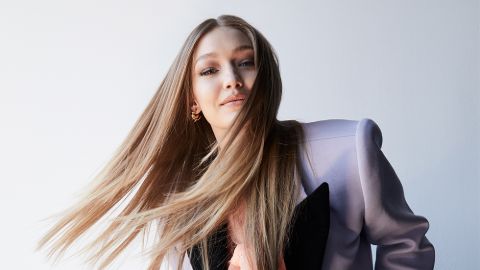 Gigi Hadid owns an estimated net worth of $29 million in 2021.
Photo Source: Variety
The 27-year-old supermodel's accomplishments are often challenged by people on the grounds that she was born into a wealthy family, which definitely is a privilege, but there is no doubt that she has worked hard over the years to reach such heights in her career. Gigi, Bella, and Anwar reportedly have more than $57 million combined, and they are only in their early 20s.
Gigi Hadid currently lives in her $4 million apartments in the Noho area, Manhattan, and owns an impressive collection of cars, including a Ferrari, BMW M2, Range Rover, Audi, and a Cadillac Escalade.
Gigi Hadid's Involvements In Philanthropy
Known for her love for cooking, Zayn Malik's girlfriend, Gigi Hadid, participated in Masterchef and raised $25,000 for a Lyme disease charity, a disease in 2016. Besides, the supermodel has also participated in many other philanthropic projects like BBC's Children in Need and Feeding America auctioned her clothes as part of a charity auction organized by British Vogue.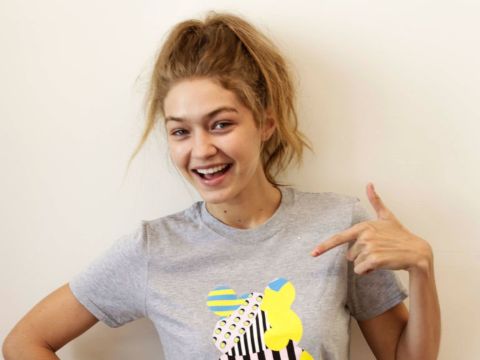 Gigi Hadid participated in many charity projects and raised thousands.
Photo Source: Teen vogue
And in 2018, Gigi Hadid announced how she would be working with UNICEF to help children worldwide. Hadid has been a vocal and avid supporter of the BLM movement.
Recommended: Emma Digiovine's Married Life With Fox News Commentator Jesse Watters
Gigi has over 50 million followers on Instagram, where she often opines on anything unjust happening around the world and spreads positive messages to her followers.
Gigi Hadid's Blissful Relationship With Boyfriend Zayn Malik
The 25-year-old model and now a mother, Gigi Hadid, has been dating her child's father, the gone band One Direction's alum Zayn Malik since 2015. Their relationship hasn't been smooth as the couple broke and split ways a few times but always found their way back.
Gigi Hadid and Zayn Malik welcomed a daughter named Khai last year.
Photo Source: USAToday
And now, with a daughter named Khai in between them, fans were expecting wedding bells soon, but maybe some things aren't just meant to be. Last year, the famed couple broke yet again, and this time it looks like it is for good.
Zayn and Gigi both have a number of famous ex on their list, but the fact that the couple has managed to come so far after parting ways several times and were even alleged to be dating other stars in between the on and off breakups only goes onto prove that Gigi and Zayn definitely are the endgame.
Equally Interesting: Gigi Hadid Spends Her first Valentine's Day After Heartbreaking Zayn Malik Split In All Black Outfit
For more news and updates on your favorite celebs, stay connected to Glamourfame.
-->