Emma Digiovine's Married Life With Fox News Commentator Jesse Watters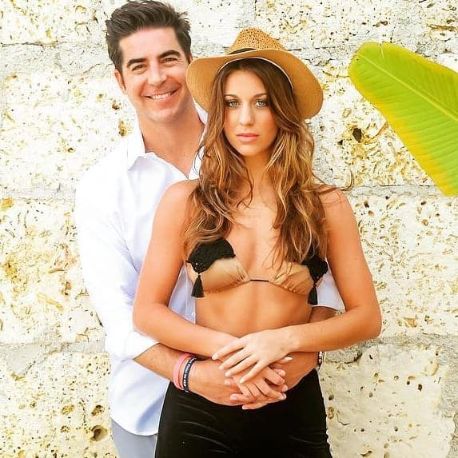 Everything You Should Know About Emma Digiovine's Married Life With Fox News Commentor-All the details!
Emma DiGiovine is a former model and currently is a TV show producer. She currently works at Fox news channel and is an associate producer for the popular show "Watters World." She recently married a fellow colleague from the Fox news channel, and people aren't impressed.
Emma DiGiovine was born on December 10, 1992, in Cranford, New Jersey. No personal knowledge is available about the 28-year-old in the public domain except for her journey in becoming the renowned journalist that she is today.
Check Out: Is Actress Staci Keanan Married? Who Is The Lucky Husband?
Emma graduated from Saint Elizabeth high school and is known to be very athletic and exceptional as a child. She earned her degree in journalism from Fairfield University, where she was also the marketing overseer of the governing affiliation.
Who is Emma Digiovine's Husband?
The reason why Emma DiGiovine 's wedding news didn't receive happy feedbacks from people is that her marriage was the result of an ongoing affair with an already married and father of two, shocker, right?
You May Like: Nicki Minaj Net Worth is Reported $85 Million, Detail About Her Career and Income Source
But what's more shocking and concerning is why only Emma DiGiovine had to go through the extra scorn when it was the guy who bore more responsibility being a married man.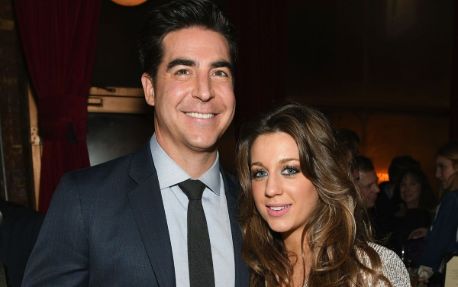 Emma Digiovine got married to Fox news commenter Jesse Watters in 2019.
Photo Source: Thenetline
Emma Digiovine tied the knot with Fox News host Jesse Watters in December 2019 after being engaged for four months. The wedding took place in Naples, Florida, and was attended by big figures like Donald Trump Jr, Kimberly Guilfoyle, Eric, and Lara Trump.
Emma DiGiovine and Jesse Watters' Affair Stirred Drama
The couple was reportedly having an affair since 2017. Their affair had caused quite a scandal, following which The Fox news channel had to transfer Emma to another show in the network.
The news about their affair wasn't made public until 2018, after which Jesse's now ex-wife, Noelle, filed for a divorce. The former Watters couple were married for 10 years and had a twin daughter together.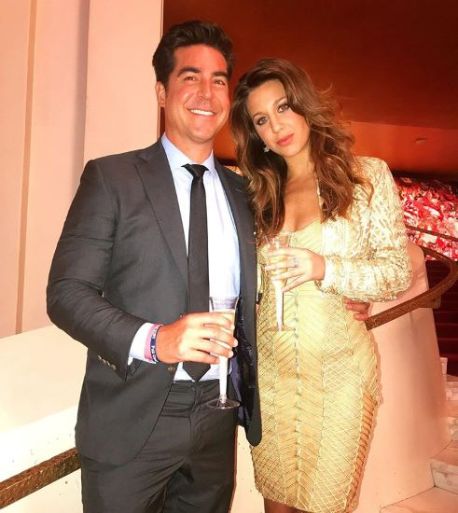 Emma DiGiovine and Jesse Watters were having an affair since 2017.
Photo Source: Answer
Jesse Watters, even though a very known figure in his expertise, isn't liked much by people. He is infamous for being a staunch right-wing journalist who often spits out brash, racist remarks in his show.
Recommended: Kyrsten Sinema Net Worth in 2021: Here's the Complete Breakdown
Also known for being a close ally to former President Donald Trump, Jesse always seems to attract scandals, be it by spewing racist tropes about Chinese people during a live discussion about the Covid-19 epidemic,or bluntly uttering a misogynistic remark on Ivanka Trump.
As per sources, Emma and Jesse are now expecting a baby boy; the couple seems pretty thrilled as Emma took to social media revealing her pregnancy news, whereas Jesse announced it on the show by having his colleagues cut into a cake that had a blue filling. This will be Jesse's third child with DiGiovine.
Emma DiGiovine's Resounding Career Journey
Emma, after getting her degree in journalism from Fairfield and joined the showtime network as an intern. She had also tried her luck as a model; the 28 years old apparently signed with MSA, a model management agency, and worked for brands like "Tommy Hilfiger" and "Macy's."
Emma DiGiovine is expecting her first child with her husband.
Photo Source: Walikali
But she eventually found her calling in journalism. It was when she got promoted to associate producer for "Watters World" when her infamous affair with Jesse began. Emma DiGiovine left the Fox News network in 2018, more due to the dramatic exit from her previous show due to the affair.
Recommended: Does Weston McKennie Have A Girlfriend? Know If He Is Dating
For more updates on your favorite celebs, stay connected to Glamourfame.
-->