Is Actress Staci Keanan Married? Who Is The Lucky Husband?
Published Sun Mar 07 2021 By Bran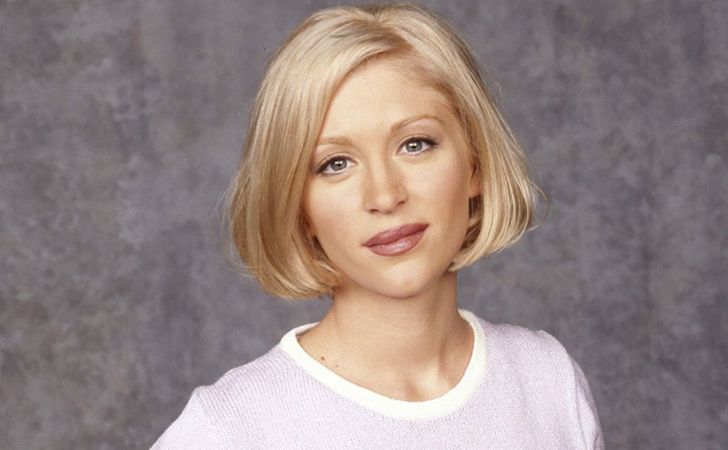 Here's everything you must know about the personal and married life of Staci Keanan.
Anastasia Love Sagorsky might not be a familiar name to many, but Staci Keanan is the actress who goes by that name in the showbiz industry to establish her massive legacy. The 45-year-old former actress is one of the fan-favorite personalities out there who also works as a deputy district attorney. However, it's not a much-appreciated detail that Keanan has already quit acting for her career in law.
Staci Keanan was born on June 6, 1975, to a car salesman father, Irv Sagorsky and Jacqueline Love, in the city of Devon, Pennsylvania. Further, she wasn't the only child in the family as the 45-year-old shares her bloodline with another sister named Pilar.
You May Like: Who Is James Harden Dating In 2021? Find All The Details.
Keanan might not have acted for the last eight years, but she doesn't need to be an actress to earn her livelihood. The most important thing is to be happy, and she is doing just that. So, stay right here to know who she shares her personal life with as we bring you all the details.
Staci Keanan Happily Married To Husband Guy Birtwhistle
Staci Keanan quit acting to pursue a career in law in 2010.
Photo Source: Legit
45-year-old former actress Staci Keanan would not regret a bit about quitting her resounding acting career in 2010. And, that is because she did what she always wanted, which was to ensure justice by becoming a lawyer. Alongside that, everything in her life is going on the right path as the former actress of 'My Two Dads happily married to the love of his life.
Cutting right to the chase, former actress Staci Keanan is married to her longtime boyfriend Guy Birtwhistle. Surprisingly, the pair prefer to keep things under the radar because you never know when the exposure might hamper their peaceful private love life.
Similar Content: Top 5 Facts About American Attorney Staci Keanan
Although Staci left the showbiz industry in 2010, with her last film being 'Death and Cremation', her connections in the sector weren't going away easy. Interestingly, her husband Guy Birtwhistle also belongs to the same cut as both an actor and a producer.
Staci Keanan featured in 60 episodes of 'My Two Dads.'
Photo Source: Very Celeb
After dating for a few years, Staci Keanan and Guy Burtwhistle exchanged their vows on February 11, 2017. Four years into their marriage, the pair haven't welcomed any children to this date.
Staci Keanan's Left Acting For Law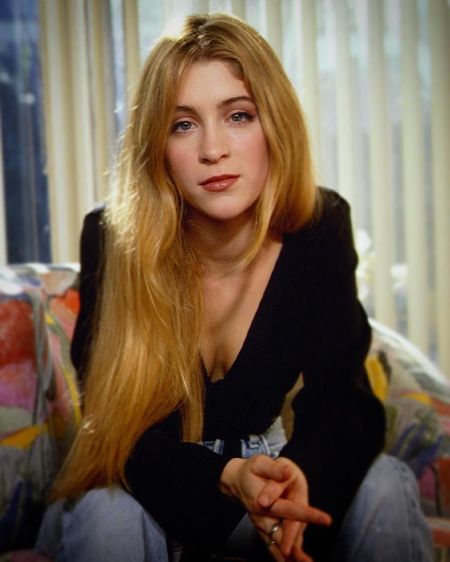 Staci Keanan won the Best Artist Award in 1988.
Photo Source: Legit
Staci Keanan's resume just shows how she is a wholesome character, as an accomplished actress who went on to be an equally successful attorney. Her career in the entertainment sector budded at the young age of five when she started modeling and appeared in television advertisements. In fact, the diva was just five years old while appearing in the commercial for Burger King and Hershey's Kisses.
Recommended: Does Soccer Star Weston McKennie Have a Girlfriend? Know It Here.
Keanan later went on to feature several top shows such as 'My Two Dads' and 'Step by Stat.' She worked in the glamour world for more than two decades before opting to change her profession to study law. Staci later undergraduate from UCLA and then went on to Southwestern Law School to get her way into the bar.
Unlike the acting sector, the attorneys know Staci with her name Anastasia Sagorsky. The 45-year-old got a big promotion when she became the Deputy District Attorney in the Los Angeles County District Attorney's office in 2019.
Don't Miss: Who Is The Husband Of Kyrsten Sinema In 2021? Know It All.
For more news and updates about your favorite stars, please stay connected with us at Glamour Fame.
-->