Does Gina Carano Have a Husband? Or Is She Just Casually Dating a Boyfriend?
Find out if American actress and former MMA fighter Gina Carano's got a husband or is just casually dating someone.
You might notice the bold actress Gina Joy Carano from her roles in hit movies like 'Deadpool,' 'Fast & Furious,' 'American Gladiators,' and the most recent show 'The Mandalorian.' She's anything but just an actress.
Believe it or not, the versatile actress is a fitness model and a professional MMA fighter. Carano is the holder of 'Artemis Action Warrior Award' for her impactful contribution in the female action genre and women's MMA. That was about her career. Now, let's move on to her relationship status quo. We've brought you just the precise details of the lady's dating tie-ups.
Gina Carano Dated Muay Thai Fighter Kevin Ross
Amid Carano's MMA fighting career, she formerly dated 'Bellator Kickboxing Featherweight champion' Kevin Ross popularly known as 'Assassin Ross'.
The Muay Thai fighter, Gina Carano and Kevin Ross.
Source: Facebook
The pair started dating openly from June 2015. Gina credits ex-boyfriend Ross for getting her involved in Muay Thai and helping her create a career out of it.
You May Also Like: Top 5 Facts about MMA Fighter and UFC Star Cyborg! She Kind of Ended Carano's Career with Her Only Defeat
Ross, who is five years older than Gina, is an American Muay Thai kickboxer and former mixed martial artist. Although we know when the athlete couple started dating, there are no exact known dates about their fall out.
She Was in a Two Year Relationship with British Actor Henry Cavill
Gina met former lover Henry Cavill at 'Jessie J Live' program in London. The couple dated back in 2012 and decided to split up in 2014.
The couple were referred as the Superman and Wonder woman couple.
Source: Accessonline
The Britain born's full name is Henry William Dalgliesh Cavill, who gained prominence and international recognition for his role as 'Superman' in the DC Extended Universe. He starred in 'Man of Steel,' 'Batman vs. Superman: Dawn of Justice,' and 'Justice League.'
Also See: What is Henry Cavill's Net Worth? Check Out the Complete Breakdown
Carano and Cavill were pretty public about their relationship and often attended several film awards like 'Vanity Fair Oscar Party.' Fans were rooting for the couple to get married. Cavill would've been a lovely husband for the actress. Well, let's say they ended up only being disappointed.
Dated Another American Martial Artist Kit Cope
Gina Carano was also in a relationship with Kristopher Lee, a.k.a Kit Cope, who is also an American Muay Thai kickboxer and mixed martial artist. Kit is famous for winning the Light Heavyweight Muay Thai World Championship.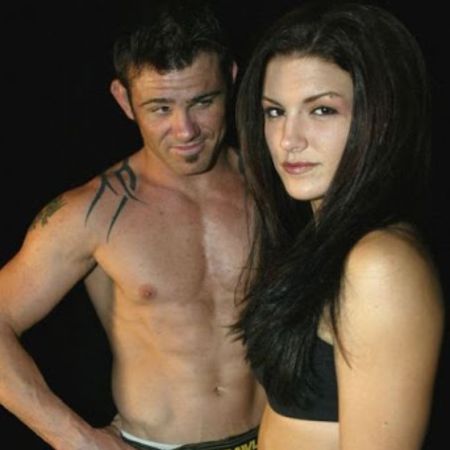 Kit is a four-time professional Muay Thai World Champion. Source: Whosdatedwho
Being in the same profession, the couple were said to date for a brief while. The fighters were often seen together in their fitness workout activities.
Who Is Gina Dating Now?
After a series of relationships, the actress, who was once open about her dating life, is pretty much closed off now.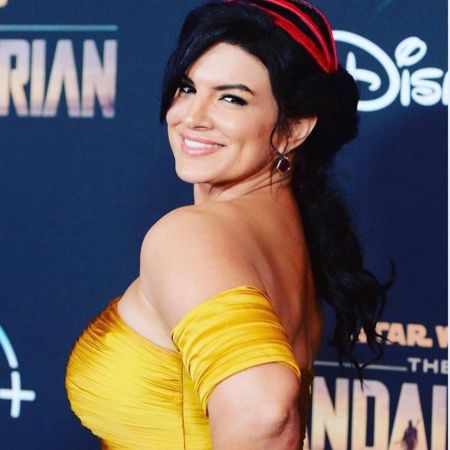 The Martial artist got voted as 'Hottest Woman in America' by Big Biz Magazine.
Source: Mixedmartialartist
As of right now, there is no budding news about Gina's relationship. Maybe the 37-year-old will surprise us with the announcement of her dating a boyfriend or even better marrying in the near future.
For more Entertainment updates, visit Glamour Fame and don't forget to sign up for the newsletter.
-->