Top 5 Facts About MMA Fighter And UFC Star Cyborg!
Published Sun Jul 28 2019 By Sea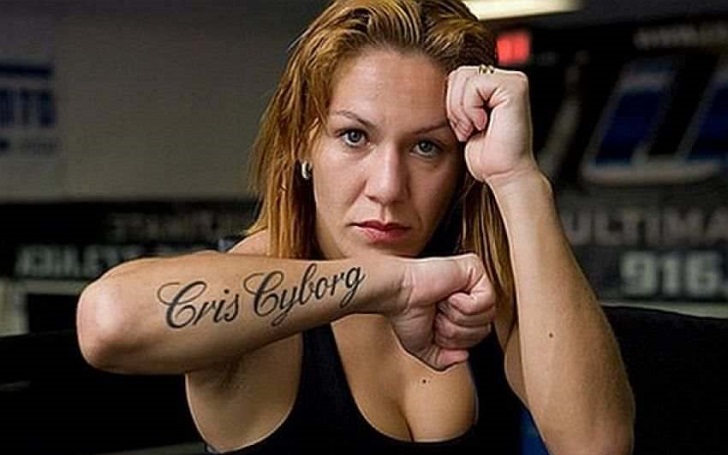 Cris Cyborg was just crowned champion of women's UFC lightweight division and is just about the scariest woman in MMA.
The Brazilian MMA legend Cris Cyborg, real name Cristiane Justino Venâncio, won with a unanimous decision in the fight against Montreal's Felicia Spencer in a completely one-sided battle after a bloody first-round cut from Spencer.
It takes real might to have a career like Cyborg, especially for a woman, but she's done it all. Here are a few facts about the savage UFC champion.
5. Cyborg's Debut MMA Fight Was A Loss. That Was The Only Loss Before December 2018!
Cyborg started her MMA career in 2005 in Curitiba, Brazil, with a fight against Erica Paes which she lost. She went on to win all four other fights in Brazil within a year before taking an almost-two year break (November 2006 - July 2008). She then started her MMA career in the US in July 2008 with a win against Shayna Baszler at EliteXC: Unfinished Business.
Watch: Cris Cyborg vs. Shayna Baszler
Cyborg's (21-2, 1 NC) record is nothing short of spectacular having won every other MMA fight in the US except the one loss to Amanda Nunes for her UFC Lightweight title in December 2018 and a 'No Contest' outcome against Hiroko Yamanaka in December 2011. Looks like an unfortunate result every seven years.
Cyborg wrestled with EliteXC, Strikeforce, and UFC over the years.
4. Cyborg Is A Muay Thai And Grappling Fighter As Well
Cyborg has quite a record in Muay Thai and Grappling as well. She recorded only one loss in each of the two. Her Muay Thai record is 2-1 with the loss being against the Dutch Jorina Baars in 2014. Her Grappling record is 7-1 with the single loss being against South African Penny Thomas in 2009.
3. Cyborg Is The First And The Only Fighter to Defeat Gina Carano. It Was Carano's Last Fight!
Before her acting sprint, Gina Carano was a household name in the Mixed Martial Arts before it became mainstreamed through Ronda Rousey. Cyborg faced Carano on August 15, 2009, at the inaugural Strikeforce Women's Championship (at 145 pounds) and defeated her at 4:59 of the first round with a Technical KnockOut (TKO).
Watch: The Brutal Cyborg Against Gina Carano
That fight ultimately became Carano's final fight even though she had four more fights under her UFC contract, but they were never materialized. She was supposed to return to Strikeforce in 2011 but was pulled out after failing a pre-fight medical examination. She was again supposed to fight Rousey in 2014 but it never happened. Looks like Cyborg retired her for good almost a decade ago.
2. Cyborg's Featherweight title was her last fight for UFC
Under UFC contract, Cyborg's unanimous win against Spencer was her last fight. She took an elbow blow from Spencer, making her face bleed in the first round. She landed punches, leg kicks and knee shots many of which Spencer deflected in what was a crowd-cheering battle.
Another One: Top 5 Lesser Known Facts About Max Holloway
Soon after the fight, when asked if she will have a rematch against Amanda Nunes she simply said that she told Nunes she wanted a rematch right after her loss back then. And she is ready to welcome another fight against Nunes.
Watch: UFC240 - Cris Cyborg Post-match Interview
With the last UFC 240 fight complete, Cyborg becomes a free agent. But it is likely not the end of her career. Since she is a fierce player and one of the most coveted MMA fighters, she will have a very healthy list of suitors up for her signature.
1. Cyborg is actually her ex-husband's nickname
Cris Cyborg married former Brazilian mixed martial artist Evangelista Santos who was nicknamed 'Cyborg'. They met at the Chute Boxe Academy in 2005 and lived together after three months. After the marriage, she took up her husband's title Santos and his nickname 'Cyborg'.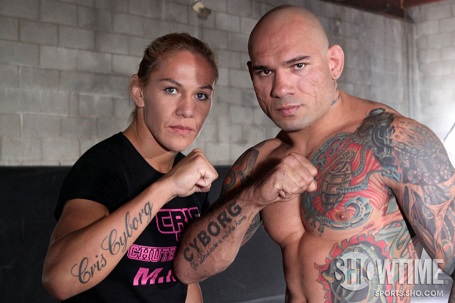 After the couple's divorce in December 2011, she retained her maiden name Justino but still kept on using 'Cyborg' as her stage name.
-->