Top 5 Unknown Facts About UFC Featherweight Champion Max Holloway!
Published Sun Jul 28 2019 By Sea
Max Holloway has just been crowned the UFC Featherweight Champion in UFC 240 after defeating former lightweight champ Frankie Edgar in the final. This win continues on with the last four years' Featherweight title under his name.
Holloway has the joint second-longest winning streak in UFC history with 13 wins from January 4, 2014 to April 13, 2019 which came to a halt in a loss against Dustin Poirier in UFC 236. 11 straight wins in Featherweight is his record in that division as well.
With so much a legacy in UFC, here are five of some little known facts about the Featherweight champion.
5. Max Holloway is the youngest fighter in UFC history to reach 17 UFC wins
With the recent win over Edgar, Holloway becomes the youngest fighter to reach 17 UFC wins at the age of 27. He has never lost a fight in Featherweight division. His loss to Poirier for Lightweight division earlier in April was his first in five years.
4. Holloway's Amateur Career is not as thin as you think
Despite the hugely successful professional career, Holloway's amateur career is not well documented. According to major MMA outlets, he only has a handful of amateur fights documented. Although, he has at least 10 MMA amateur bouts which are undocumented for some reason.
Also Read: UFC Champion Cyborg's Five Best Fights
First few of his amateur fights were posted on a YouTube channel that he started himself all of which ended with stoppage. He competed in Hawaiian Fight League and 808 Battleground, picking up seven wins and an 808 Battleground Featherweight title during the time.
Watch: Max Holloway vs. Cory Rosa Round 2 & 3
Holloway made an end to his amateur career after early 2010 Destiny MMA with two fights. One loss against Travis Beyer and a win against Cory Rosa. Then he made his professional debut at the age of just 18.
3. Holloway's Married life with his ex-wife didn't last long
In 2012, Holloway married a former child actress and model Kaimana Pa'aluhi with whom he has a son Rush Holloway. Despite having quite a history and wedding on Valentine's day, the couple broke the knot after two years in 2014.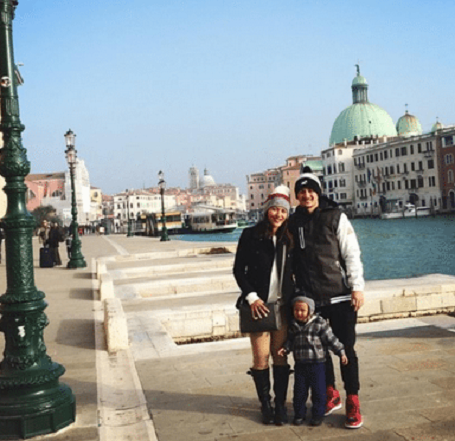 Holloway's son Rush is under the spotlight quite often when his father appears as well. He is extremely comfortable with stealing the spotlight from his father regularly putting on a show for his father.
Read This: Conor McGregor wants Justin Bieber vs. Tom Cruise MMA battle
Soon after the divorce, he was rumored to be seeing another Hawaiian supermodel Moani Hara.
2. Holloway was continuously told he won't be any good
Holloway spent his childhood in a small coastal town called Waianae with a well-known street fighting heritage and a history of high drug abuse cases. He says that no one believed that a person from such a town would be able to go any further than being a drug abuser or have a low-income job. He stated,
Everybody is like, 'you're from Waianae, you're gonna be a loser, heavy drug user, nothing but punks'. People who don't have education, people who's not smart, people who's gonna only end up doing low-income jobs, you know.
That didn't stop him though, growing through the fighting ranks in Hawaii and making a mark for himself.
1. Holloway is an actor too!
It is not uncommon for people who come from a fighting career to star in movies and be a part of numerous on-screen drama. Holloway's career is just beginning in that area. He began acting only since 2017 as Bas, a bank robber, in the action movie 'Den of Thieves'. The movie is commissioned for a sequel and Holloway may well be coming back for his role.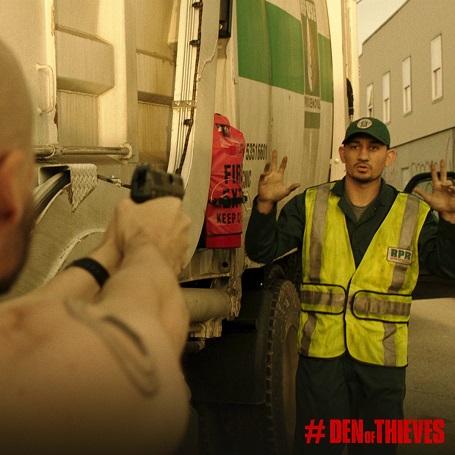 Holloway also made a guest appearance in Season 8 Episode 19 of 'Hawaii Five-0' as Makoa in 2018.
-->