What is Henry Cavill's Net Worth? Check Out the Complete Breakdown
Published Fri Dec 27 2019 By Matthew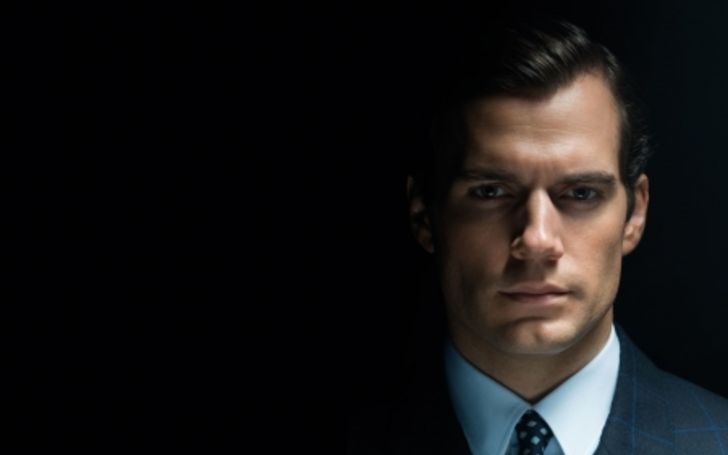 Learn all about the former Superman, Henry Cavill's net worth.
Is it a bird? Is it a plane? No, it's Henry Cavill in his McLaren 12C Spider because he isn't too fond of flying. That's right people. 'Superman' is afraid of flying.
Maybe that was why the big-screen 'Superman' of the 21st century, Henry Cavill received mixed reviews for his performance in 'Man of Steel'. Nevertheless, Cavill was deemed strong enough to build a whole interconnected DC universe of superheroes through 'Batman v Superman: Dawn of Justice' and the 2017 'Justice League'.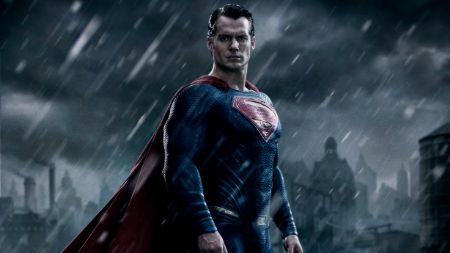 Henry Cavill as Superman in Man of Steel.
Source: HDQWalls
Born Henry William Dalgliesh Cavill in Saint Helier, Jersey, on May 5, 1983, Henry, apart from the prominence of Superman, has also appeared in spy action movies such as 'The Man from U.N.C.L.E.' and 'Mission Impossible: Fallout'. The 36-year-old actor has since then moved on towards fantasy drama series starring in Netflix's 'The Witcher' as 'Geralt of Rivia'.
Watch: Main Trailer of Netflix's 'The Witcher'
Henry's success from the Hollywood industry is at a point where none require an explanation about who the actor is, unless they've been living under a rock. So how much fortune has the British actor made from his time as a Hollywood heart-throb?
Henry Cavill's Net Worth
It might not be believable, given his status in the Hollywood industry, but Henry Cavill is estimated to have a net worth of $20 million.
Also See: Production on Netflix's The Witcher Starring Henry Cavill Has Officially Ended
It is quite less compared to his co-actor Ben Affleck in 'Batman v Superman: Dawn of Justice', whose net worth is estimated to be roughly $130 million. Cavill, however, is yet to reveal the exact numbers of his wealth.
Henry Cavill's net worth is estimated to be around $20 million.
Source: Fox News
Mainly credited for his acting career, Cavill also makes a great deal of money from his endorsements contracts. As part of his endorsement deal with Dunhill Black perfume, he played a commercial for the same product. He also ran a 13-km race as a part of 'The Durrell Challenge' sponsored by 'Glacèau Smartwater'. Appearing beside Scarlett Johansson, he also promoted 'Huawei P9' smartphone in 2016.
Cavill's Income Sources
As we've mentioned before, Henry's primary source of income is his professional acting career. He enjoyed a sense of invisibility before he dawned on the cape of Superman, but since then, the actor can barely keep his personal life under wraps.
Also See: What Is a Witcher? Henry Cavill Possesses the Answer to Your Curiosity; Check Out His Breakdown!
The 'Superman' actor's career might've skyrocketed in 2013; still, as reported by Daily Mail, Henry only made $300,000 for putting on the cape of Superman in the 2013 'Man of Steel', making him one of the lowest-paid superhero actors of that time.
Watch: 'The Man from U.N.C.L.E.' - The First Official Trailer
2015 brought Cavill as an American CIA agent in 'The Man from U.N.C.L.E.', which made $108.5 million in the box office worldwide. But his most praised role came as 'August Walker' in 'Mission Impossible: Fallout', which brought in a whopping $787.5 million in the box office worldwide.
Henry's Impressive Car Collection
This shouldn't come as a surprise to anyone, but Henry owns quite an impressive collection of luxury cars, which is worth around a million dollars. The most expensive ones are his Rolls Royce Wraith, which is valued at around $327,000, and a McLaren MP4-12C Spider valued at $229,000. He also owns a Mercedes E Class ($53,500) and a Cadillac XTS ($47,000).
Henry Cavill poses in front of his McLaren MP4-12C Spider.
Source: Henry Cavill Website
The actor also keeps two Ducati bikes in his garage; Ducati XDiavel S that costs $24,295 and a Ducati Panigale V4S worth $21,195.
Also See: Top 5 Facts About Yennefer Star Anya Chalotra From The Upcoming Netflix Series The Witcher
Judging from his net worth, Henry has a long way to go. His part in the recent Netflix series 'The Witcher' is an opportunity to add value to his worth.
For more celebrity net worth content, check out the entertainment section over at Glamour Fame.
-->