GMB's Laura Tobin 'Passes Out' Hungover On Studio Floor After ITV Party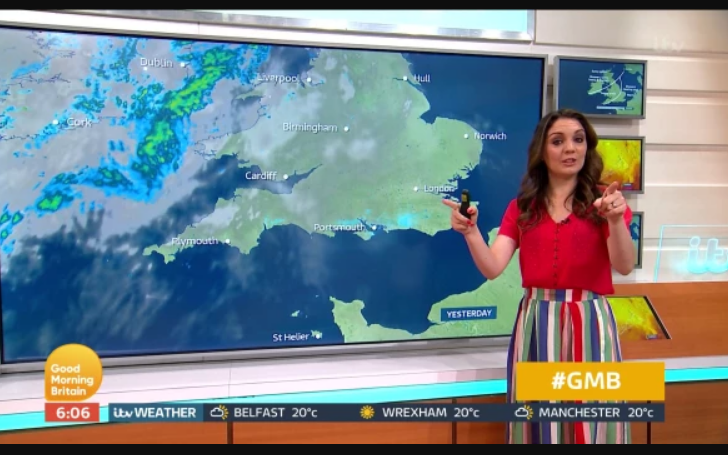 Good Morning Britain's host Richard Arnold revealed Laura Tobin was napping on the floor backstage.
Well, pretty much every day we feel sleepy during our work hours; however, the Good Morning Britain' Laura Tobin went some extra mile and passed out on the floor.
Laura said she was pretending to pass out hungover on the studio floor as the host was tired and failed to hide her husky voice at the start of the show.
Despite late night at the ITV summer party, getting only four and a half-hour of sleep, Laura still looked full of energy.
See Also: Former Spice Girls Star Mel B Revealed Her Ex-Boyfriend Eddie Murphy Is 'The Greatest Love Of My Life'
But host Richard Arnold revealed Tobin was napping on the floor behind the scenes. Richard said: "The struggle is real for @lauratobinweather @gmb post @itv summer party. I've never been more proud #goals #morningafter #gmb #itv #summerparty #schoolsout #goals #aboutlastnight."
Just before the show, Tobin was mocked by her co-hosts and team because of her unusually low voice. Tobin explained her voice is slightly higher than it was this morning.
The host said, "It's been so long since I've been out. I forgot how long it takes to get ready, The taxi was waiting so I had to leave and I hadn't done my hair. I pin curled my hair with saliva and had to backcomb my hair with a key. But I had a charming time. It was great to speak to all the ITV presenters. My favorite person was Ainsley Harriet, and I harassed the Love Island people a lot. I don't get out much."
Read Also: You Can Now Get Paid £10,000 A Pop For Ruining Someone Else's Funeral
The weather girl, unashamed, said, 'every second counts' and powered through to present the weather throughout the program.
-->