Google To Shutdown Its Google Hire In 2020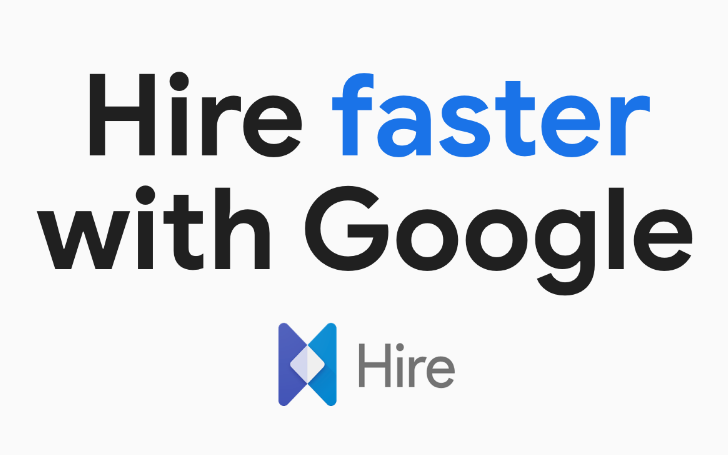 Google Hire to shut down in September 2020, the company confirmed.
There's a cheeky, open-source tracking service to track Google's dead products. The service is widely known among the tech-savvy people with - "Killed By Google."
And we are saddened to see one of the services listed to shut down in 2020. Unfortunately, that service is Hire by Google, the company confirmed.
It's a sunset for Hire by Google.
Source: screenshot from Hire's homepage.
Google Hire is the job application tracking service which was launched in 2016. It was an effort by the company to make the hiring process simple. (did you know, Google is working on its new OS?)
The service price ranged from $200 to $400 per month, depending on how many G Suite licenses an organization needed.
It was a perfectly build service for small to medium-sized companies, but sadly they will have to opt-out of it in 2020.
Hire was originally 'Bebop' before Google acquired it from VMware founder Diane Greene for a whopping $380 million in 2015.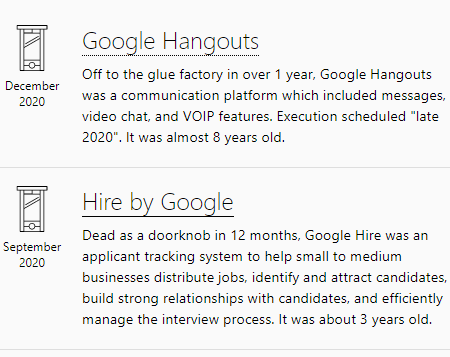 A screenshot from 'Killed by Google' homepage which shows Google will end the 'Hire' Service in September 2020.
The Bebop service was completely revamped in 2016, with a brand new name - "HIRE." However, there's still time for people/organization who are still using the service.
Don't Miss This: Know what Facebook did with your private messages!
The service will reportedly shut down on 1st September 2020. So, you have a full year to find an alternative to the service.
More good news for a whole year, according to their Support page, current customers/users will not see any additional charges for Google Hire after their next billing.
-->