Grant Denyer Is Upset With The Way Comedian Tom Gleeson Has Been Mocking The TV Week Logie Awards This Past Week
Published Fri Jun 28 2019 By Jessica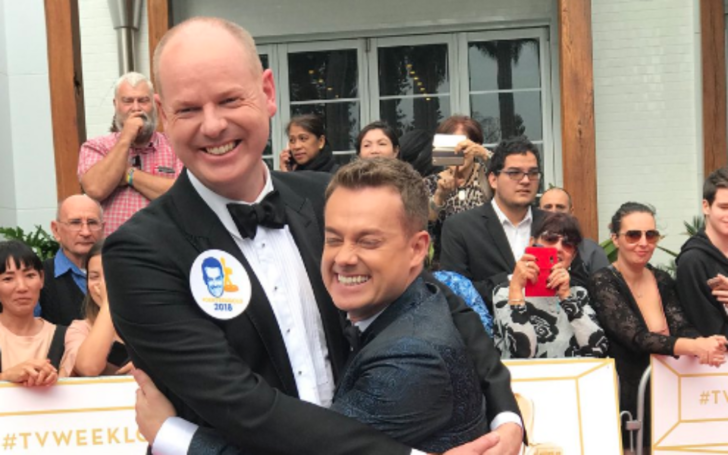 Grant Denyer backlashes Tom Gleeson for mocking Logie Awards and fellow nominee.

Last year's Gold Logie winner Grant Denyer is not taking anymore bullsh*t from comedian Tom Gleeson for his mockery over the Logies and its nominees.
Speaking to his co-hosts Ed Kavalee and Ash London on the Thursday morning 2Day FM's show, Denyer expressed his judgment on Gleeson who himself is up for the 61st Annual Logie nomination this year, that he is not pleased with the way 'The Weekly' star has been making fun of the TV Awards.
Related: Maisie Williams Not Yet In France Ahead Of BFF Sophie Turner and Joe Jonas' Wedding
Gleeson previously ridiculed the Awards and his co-nominees by telling 'Stellar' that 'the idea of winning the Gold Logie is so preposterous that I have to have it. It is so stupid, and it makes me laugh so much, that it makes me want it"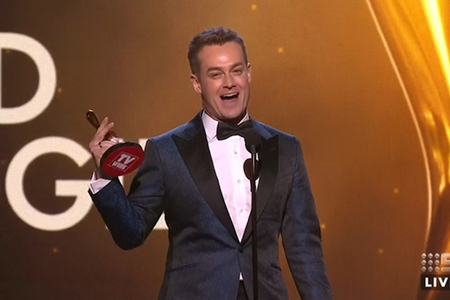 On the other hand, Denyer didn't find Gleeson's words funny nor sincere and claimed that Gleeson 'is machine-gunning the institution of the Logies, which is the only institution we have.'
"He's slagging everyone off. Tom Gleeson is just taking all the headlines. He's being real angry about it." said Denyer.
Grant further added: "He's hammering me for not supporting his campaign this year. I don't really owe him anything, so I'm worried if he wins, that's it for the Logies forever."
Don't miss: Tom Hiddleston Will Soon Be Back As Loki In A Series On Disney+
In continuation to his rant, the former 'Family Feud' star also said that this has 'become a joke this year' before pointing out fellow 'Sunrise' star; Sam Mac, as he added: "Two of the loudest Gold nominees are just effectively taking the piss."
Meanwhile, Denyer is not the only one who feels this way in concern To Tom's behavior as he is joined by 'The Living Room' actress Amanda Keller in support.
Keller, apparently, thinks that Tom is playing a different game, something she struggles to cope with.
In her words, she said to a news outlet; "It's always been that the nominees are a happy soup, and I still want us to be a happy soup, there's no need to make it personal and pick us all off. I know Tom's playing a comedic game, but really, I'm just happy to be in the soup."
Both Amanda Keller and Tom Gleeson pit against fellow nominees, Waleed Aly, Julia Morris, Costa Georgiadis, Costa Georgiadis, and Carrie Bickmore.
Also see: Lisa Vanderpump Could Pull Out Of Attending Jax & Brittany's Wedding On June 29 Following Mother's Death
The 2019 Logie Awards kicks off on 30th June, Sunday and airs on Nine and 9Now from 7 pm onwards.
-->