Growing Pains Star Joanna Kerns Filed For Divorce From Her Husband Marc Appleton After Nearly 25 Years Of Marriage
Published Tue Aug 13 2019 By Travis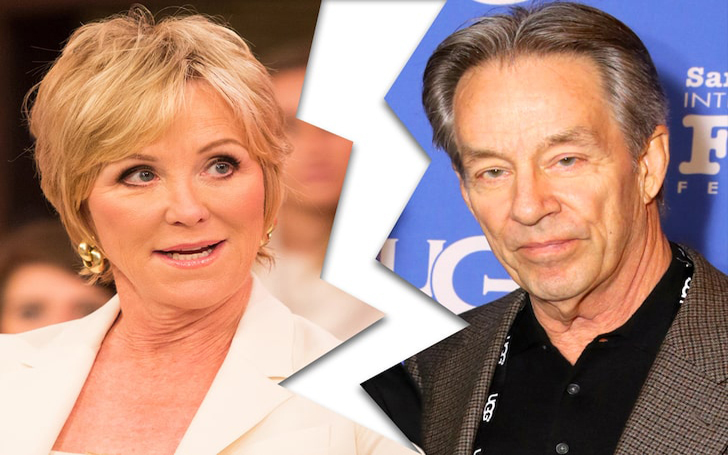 Jonna Kerna and Marc Appleton are getting a divorce after nearly 25 years together.
Joanna Kerns made her name through starring in the hit late 80s sit-com 'Growing Pains' and this week she is back in the news not for her acting, but because she just filed for divorce with her longtime husband, Marc Appleton.
Before the start of the '94 winter, Joanna and Marc tied the knot and pledged eternal togetherness to one another, but it seems the couple couldn't even muster up 25 years together. Well, 25 years is still a long time, but it is sad to see the couple calling it quits right before their silver jubilee celebration.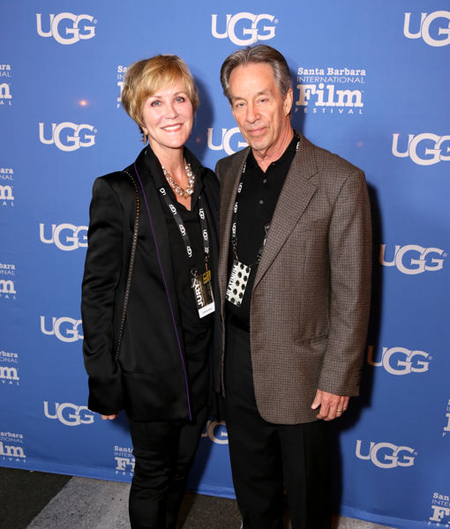 This was Joanna's second marriage after her first marriage to Richard Kerns ended in 1985. Joanna met her first husband in 1974 during a commercial shoot, he was the producer, and they got married two years later. The marriage resulted in the birth of Joanna's first and only child, Ashley Cooper, and soon after her birth, the couple got divorced.
Soon after her divorce to Kerns, Joanna won the role of 'Maggie Malone Seaver', playing alongside Alan Thicke who played the role of 'Dr. Jason Roland Seaver'. This was the biggest role of her career and still is a career-defining turn for the actress who worked in a couple of episodes of Pretty Little Liars and 'The Goldbergs' along with This Is Us.
During her time in Growing Pains, she formed a solid bond with her castmates and especially Alan Thicke. Alan said in an interview, "We never went on a date, but we had chemistry, which our unrequited romance preserved for the entire show."
Recently in 2016, after the death of Alan Thicke, Joanna gave a beautiful heartfelt message to her former TV husband. She said in a statement, "Alan was a true and loyal friend. As Maggie and Jason Seaver, we experienced more than a life-changing success together. When you pretend to love someone day after day, year after year, you see all their faults and foibles and learn to accept them as they are, separate from you, and there is a connection that happens that is hard to explain. I had that with Alan. Maybe that's what marriage should be, the ability to love without judgment, and the strength to remain separate."
Watch: The heartfelt tribute by Joanna after the death of her friend and co-star for seven years, Alan Thicke
After her time in the hit sit-com came to an end in 1992, she met a prominent LA architect, Marc Appleton and the couple got married in the same year. The couple embarked on a long and healthy relationship, but not all relationship are meant to end with a little bow on the top.
Well, at least the marriage lasted longer than most Hollywood relationships nowadays. Recently, Miley Cyrus and Liam Hemsworth called the curtain on their not even one-year-long marriage, sources going so far as to say Miley did everything to save their marriage. Forgive us if we do not believe it when sources say Miley tried to save her marriage when she is out on a boat kissing another girl.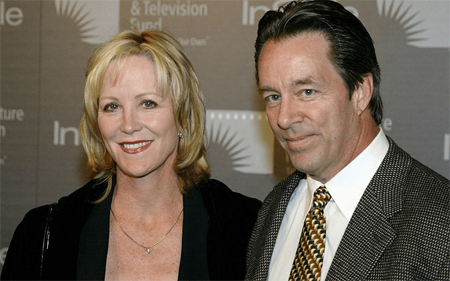 Even though Marc and Joanna are getting divorced, at least they are being civil about it and not trying to throw their partner under the bus. Marriage is hard, and it is not going to work out every time for everyone, but people need to understand something, little civility goes a long way. We hope for an amicable separation for Marc and Joanna.
-->