Growing Up Bratman: A Closer Look at Christina Aguilera's Son, Max!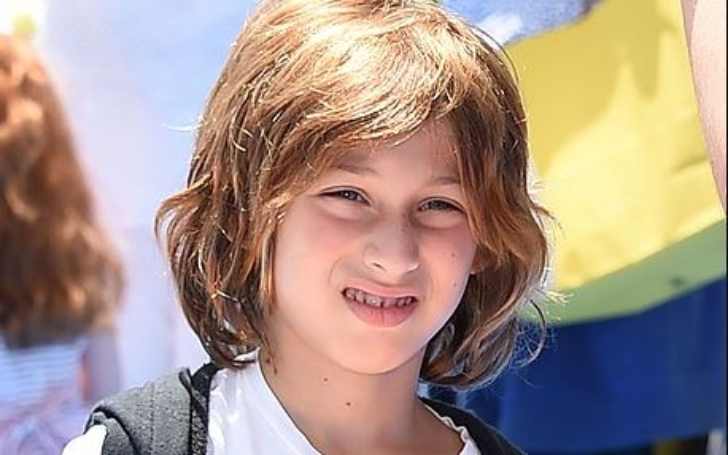 Max Bratman has captured the spotlight as the child of renowned American singer-songwriter Christina Aguilera. Christina Aguilera, celebrated for her chart-topping hits like "Say Something," has had her personal life, particularly her journey from a fairy-tale marriage to a divorce, meticulously chronicled in this article.
In addition to delving into the ups and downs of his parents' relationship, this piece also offers insights into Max Bratman's siblings, his net worth, and a variety of other fascinating topics for you to delve into.
Is Christina Aguilera's Son, Max Bratman Single or Dating?
At his tender age, Max doesn't have a girlfriend. Max is undeniably a young talent, and there's potential for him to explore the entertainment industry in the future. Not only is Max incredibly cute, but Christina Aguilera also adores him immensely.
Christina has even praised her son's remarkable voice, stating, "My son Max actually has an incredible voice — he doesn't showcase it a lot — but I caught him singing 'Maria' the other day, and he was pitch-perfect."
Why did Max Bratman's Dad and Mom get divorced?
Max Bratman's parents, Christina Aguilera and Jordan Bratman, were once united in matrimony but have since parted ways. They exchanged vows on November 19, 2005, but unfortunately, their marital journey reached its conclusion on April 15, 2011.
Their decision to divorce stemmed from the realization that their life goals and aspirations had diverged, leading them to believe that they were no longer the right match for each other.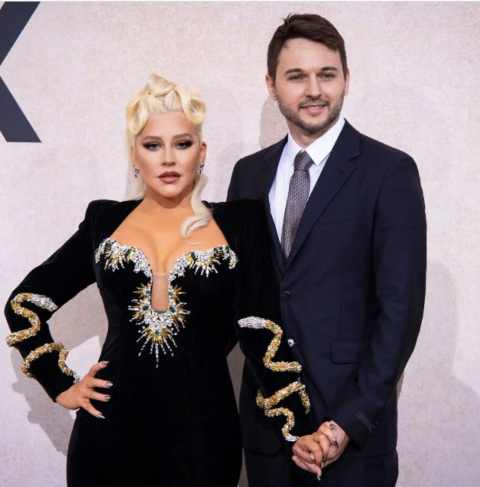 It's a common phenomenon for individuals to evolve and change over time, and relationships are not exempt from this process. The initial encounter between Christina and Jordan took place in 2002 when she traveled to Atlanta to work on her solo album.
While their romantic relationship didn't withstand the test of time, they remain committed to co-parenting Max and ensuring his happiness and well-being. Despite their separation, both Christina and Jordan harbor profound love and concern for their son, collaborating to create a nurturing and affectionate environment for him.
How Many Siblings Does Max Bratman Have?
Summer Rain Rutler is Max Bratman's half-sister and the daughter of Christina Aguilera and Matthew Rutler. Unlike Max, who is Christina's first child, Summer is frequently seen at various events and often accompanies her mother on tours and shows.
Summer has garnered significant attention from the media, and paparazzi eagerly cover her whenever she's spotted. Despite her young age, she's already making a name for herself in the entertainment industry.
One of Summer's notable achievements is her appearance in a Nintendo commercial alongside her mother and siblings. In the advertisement, Summer showcases her fun-loving personality as she enjoys a gaming night with her family.
Beyond her potential in entertainment, Summer also possesses artistic talents. Christina often shares photos and videos of her on Instagram, revealing her creativity and unique personality.
Take A Look At Max Bratman's Father and Mother's Wonderful Career
Jordan Bratman is a notable American music executive and producer, known for his work in the music industry. He gained wider recognition as the former husband of Grammy-winning singer Christina Aguilera.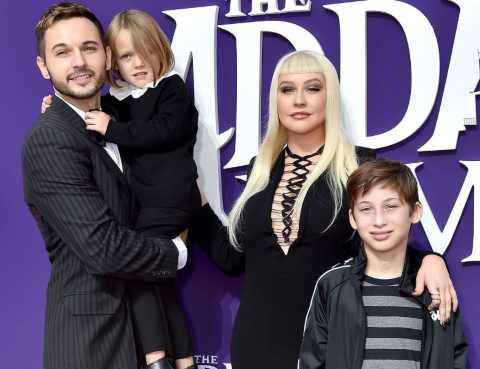 Beyond his personal life, Bratman has made significant contributions to the music world, leaving a lasting impact on the industry. On the other hand mother, Christina Aguilera is a renowned American singer, songwriter, and actress.
With a powerful voice and a career spanning decades, she's earned numerous awards, including multiple Grammy Awards. Aguilera is celebrated for her chart-topping hits, distinctive vocal range, and influential presence in the music industry, making her an iconic figure in pop music.
Max Bratman's Net Worth is 2023
Max Bratman, a young individual, is currently enjoying the privileges of his parents' substantial wealth. His mother, the celebrated singer and songwriter Christina Aguilera, boasts a staggering net worth of approximately $160 million.
While his father, Jordan Bratman, an actor, possesses an estimated net worth of $15 million. This financial affluence has afforded the family a lavish lifestyle, and Max is no exception, benefiting from his parents' fortune.
Get To Know Max Bratman's Age and Birthday
Max Bratman was welcomed into the world on January 12, 2008, at Cedars-Sinai Medical Center, delivered via C-section surgery. He tipped the scales at 6 lbs. and 2 oz. during his birth.
His mother's ancestry comprises Ecuadorian, German, Irish, Welsh, and Dutch roots, while his father hails from the United States. As a teenager, Max commemorates his birthday on January 12, celebrating with his family and friends.
The name "Max" was chosen by his parents, with his middle name, "Liron," paying homage to his father's Hebrew heritage, translating to "my song" or "my joy." Max grew up in Los Angeles, California, USA, and is the only child of his parents.
Does Max Bratman Have Instagram?
Max Bratman, being quite young, is not presently active on social media platforms such as Instagram, Facebook, and Twitter, likely due to his age. In contrast, his mother, Christina Aguilera, actively utilizes these platforms to enhance her influence.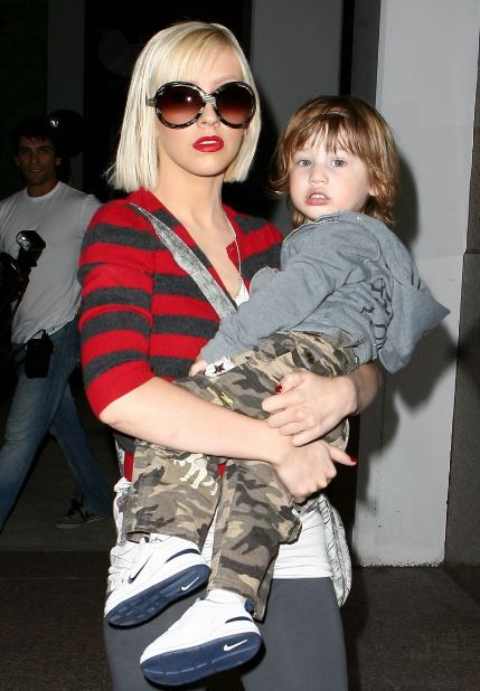 Christina Aguilera is particularly active on Instagram, where she can be found under the username @xtina, boasting over 9 million followers. On this platform, she shares glimpses of her personal life and keeps her fans updated with various aspects of her career and activities.
Stay To Glamour Fame For More
-->