Guraish Aldjufrie: A Look Back at His Marriage to Kyle Richards!
In the story of every accomplished individual, there is often an uncelebrated hero working diligently behind the scenes to facilitate their success. Guraish Aldjufrie, an Indonesian real estate magnate, exemplifies this role admirably.
Primarily recognized as the former husband of American television personality Kyle Richards, Aldjufrie has forged an impressive career within the real estate industry, predominantly away from the glare of public attention.
Married Life With Ex-Wife, Kyle Richards
Guraish Aldjufrie and Kyle Richards embarked on their marital journey in 1988 in a private and intimate ceremony. Their initial encounter took place at a Tina Turner concert when Kyle was a mere 19 years old.
Interestingly, there exists a notable age gap of 5 years between Guraish and Kyle. During their first meeting, the young Kyle discreetly tried to hide her braces, marking the inception of a lasting and strong friendship between them.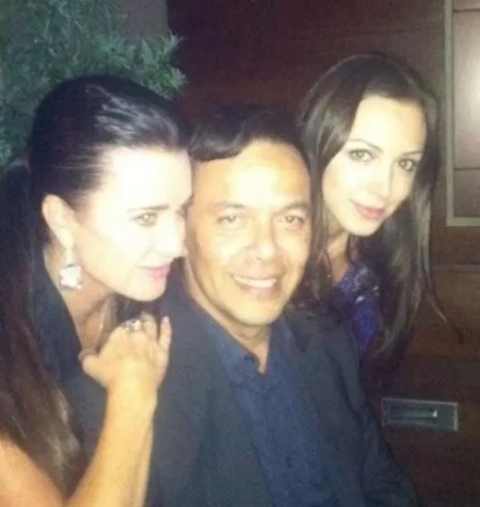 On a different note, Aldjufrie's arrival in Los Angeles was primarily driven by business pursuits. Despite being a non-American, he possessed a proficient command of the English language.
Their romantic involvement was relatively brief, culminating in their union in 1988. This significant event coincided with Kyle's pregnancy, heralding the start of their journey as a married couple and soon-to-be parents to their daughter.
Wonderful Relationship with Daughter
The real estate tycoon shares a close bond with his daughter, Farrah Brittany, frequently making trips to Los Angeles to spend quality time together. They enjoy dining out at restaurants and simply hanging out, forging a strong father-daughter connection. Farrah Brittany shared their remarkable family dynamics with The Daily Dish:
"It's funny because I'm an only child at one house [with Aldjufrie], and then I have this extensive family at this other house [with her mom and younger sisters], so it's kind of the best of both worlds. There's no real separation or divide."
On her Instagram, Farrah Brittany often shares posts showcasing her affection for her dad, even playfully referring to him as her twin. On his birthday, she celebrated their unbreakable bond and described him as a caring, loving, and kind father. She expressed her gratitude for his guidance throughout her life, concluding her heartfelt message with the hashtag "lucky me."
Divorced With Ex-Spouse, Kyle Richards
Despite their initial union, the complexities of married life became insurmountable for Kyle, leading her to make the painful choice to separate from Guraish in 1992.
Following their separation, their divorce was eventually concluded in 1994. Remarkably, amidst these significant life changes, their friendship remained resilient and continued to thrive.
Did Guraish Aldjufrie Remarried?
As of the present moment, Guraish remains single. Remarkably, he and Kyle have maintained a close friendship even following their separation. Additionally, Guraish shares a strong and intimate bond with his daughter, Farrah Aldjuf.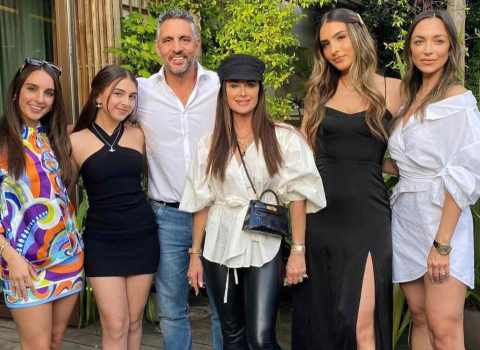 On the other hand, Kyle Richards met her second husband, Mauricio Umansky, a Los Angeles-based real estate agent, back in 1994. Mauricio, of Russian and Greek Jewish heritage, is the son of Estella Sneider and was born and raised in Mexico. The couple tied the knot on January 20, 1996, when Kyle was four months pregnant.
Four Kids With Mauricio Umansky
They welcomed their daughter, Alexia Simone, into the world on June 18, 1996, and later expanded their family with two more daughters, Sophia Umansky (born on January 18, 2000) and Portia (born on March 1, 2008).
Kyle, of English, Irish, and Welsh descent, converted to Modern Orthodox Judaism upon marrying Umansky and actively participated in events at the Kabbalah Centre in Los Angeles.
The family currently resides in Encino, Los Angeles. However, it's worth noting that on July 3, 2023, People magazine reported that Richards and Umansky had separated after 27 years of marriage. While the couple released a joint statement denying plans for divorce, they did acknowledge facing a challenging phase in their long-term marriage.
Get To Know Guraish Aldjufrie's Job
Guraish Aldjufrie, a prominent figure in the real estate sector, has solidified his position as a highly successful businessman. Inheriting his family's respected real estate company, he now serves as its president.
While the company's name remains undisclosed to the public, its achievements are well-known in Indonesia and internationally.
Building upon his family's legacy, Guraish has expanded the company's reach to the United States through his strategic vision and business expertise. This has garnered him respect and admiration both domestically and globally.
Operating from Bali, he oversees his real estate empire with precision, making a significant impact on the industry and earning international recognition for his outstanding accomplishments.
Short Bio on Ex-wife, Kyle Richards
Kyle Richards is a multifaceted American actress, television personality, and entrepreneur who has left an indelible mark on the entertainment industry. Born on January 11, 1969, in Hollywood, California, she began her career at a young age, starring in iconic TV series such as "Little House on the Prairie" and "The Real Housewives of Beverly Hills."
Kyle's talent, beauty, and charisma have made her a household name, and her enduring presence in the reality TV world has solidified her status as a pop culture icon. Beyond the screen, she is a successful businesswoman, wife, and mother, with a captivating journey that continues to captivate audiences worldwide.
Net Worth of Guraish Aldjufrie
Guraish Aldjufrie's precise net worth remains undisclosed, but it is presumed to be substantial, considering his ownership of a real estate business and a Los Angeles hotel.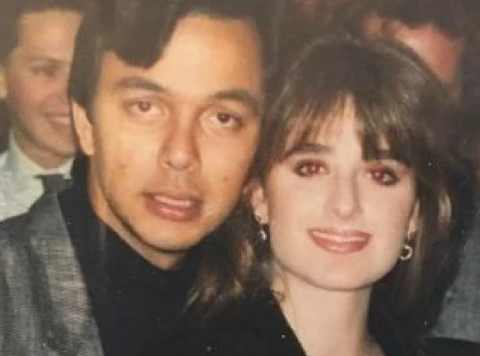 In contrast, his ex-wife, Kyle Richards, boasts an impressive net worth estimated at $100 million. Her primary sources of income stem from her involvement in reality TV shows, film and television roles, and series.
Notably, she commanded a salary of around $270,000 per episode for her appearances on the TV show "Real Housewives of Beverly Hills." Additionally, Kyle is an entrepreneur, further contributing to her substantial wealth.
Age, Parents, and Education
Guraish Aldjufrie was born on September 21, 1964, in Indonesia, which makes him 59 years old as of 2023. His family members reside in various regions of Indonesia and Bali.
He holds Indonesian nationality and has a diverse ethnic background, encompassing Indonesian, Dutch, and Arab heritage. Guraish practices Christianity as his religion and falls under the zodiac sign of Virgo.
While Guraish's status as a graduate student is known, specific details about his high school and university education are not available in the provided information.
Stay With Glamour Fame For More
-->