Hannah Brown Gives Her Opinion On 'Bachelor in Paradise' Next Summer
Published Thu Sep 05 2019 By Travis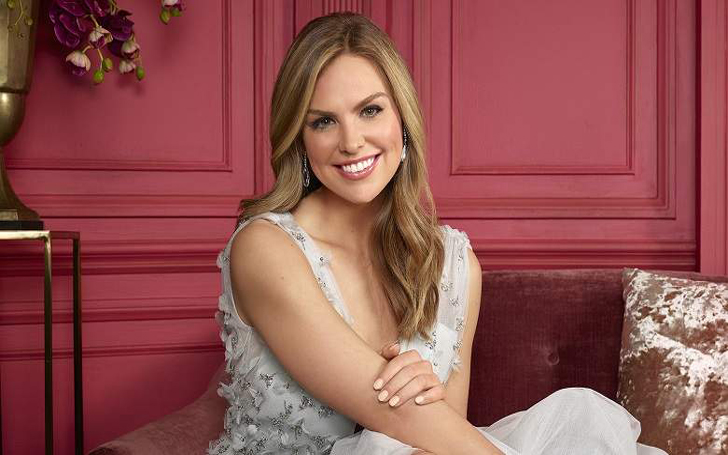 Hannah Brown talked about the prospect of joining Bachelor in Paradise next summer.
It wasn't exactly an ending everyone expected for the Hannah Brown, last season, on The Bachelorette. She left the show a single woman after coming to the show to find the right man for herself.
The finale of the show was one of the most amazing and heartbreaking finales probably in the history of Bachelors franchise. In the bombshell finale Hannah broke up with her fiancé Jedd Wyatt, it was a right decision for Hannah, considering he lied and came on the show still with a girlfriend at home. She also offered to share a drink with Tyler Cameron, and we all know where Tyler is these days, going out with Gigi Hadid.
Watch: The biggest moments from The Bachelorette 2019 finale
While in her rehearsal and fitting for her first appearance on Dancing With the Stars ET's Lauren Zima was on hand to speak to the former Beauty Pageant winner. While she was getting fitted Zima asked Hannah about the possibility of joining Bachelor in Paradise and trying to find love one more time in the Bachelor franchise.
"Oh, god. I don't know," Hannah said. "I mean, I thought I cried a lot [on The Bachelorette]. My mom called me, and she was like, 'They just won't stop crying on this show,'" she revealed. "So I don't know if I can do all the tears that I've been watching, but the drinks and the beach sound nice."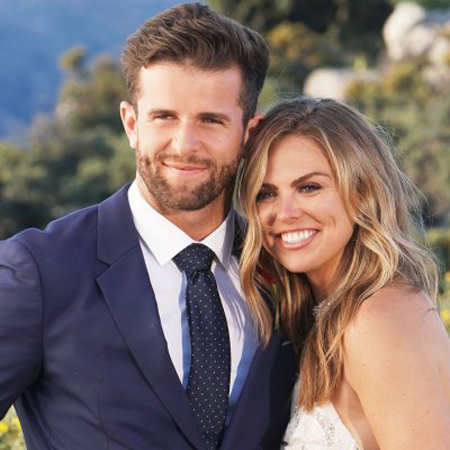 Source: Us Weekly
Doesn't sound like a resounding yes and considering how her Bachelorette season ended, we wouldn't blame her in not wanting to cry anymore, and yes, the beach and the drinks do sound nice. She is right now focusing on her dance practices with her yet to be revealed, partner.
"Keeping the ending of The Bachelorettea secret [was harder than keeping my partner a secret]," Hannah revealed about the two shows. "Especially with how it ended, when I just wanted to... cry, scream, hit someone."
Watch: Hannah Brown joins the cast of Dancing With the Stars
Brown is not exactly sour about her experience in the Bachelor mansion, and she is currently taking all of her experiences on the in good humor. "Which ending do we want to talk about?" Hannah asked, jokingly. "Because I felt like there was like, three or four, five... I'm not really sure. Lost count!"
Hannah said she is focusing on herself now and trying to move forward doesn't include going back to the Bachelor mansion and dating one of her exes. "I need to focus on the sparkles right now and me. I need to fill my cup back up, I think," she shared.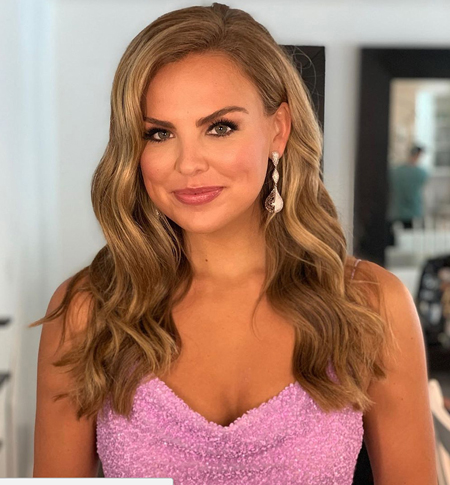 Source: People
It is one of the great aspects of Hannah; she became more open since her experience on the show. She was open before, but after the ending of the show, Hannah talked about the experience on the show on a lengthy Instagram post, and it is something she is not willing to part with anytime soon.
"I will continue to always be open and vulnerable and real," Hannah said. "Because that is how people connect and the reason that I'm here in this position, I think is because I do offer that. So, I still struggle, but I think everybody struggles. But I'm really excited for this next opportunity that I'm in and that I'm having and I'm having a lot of fun too."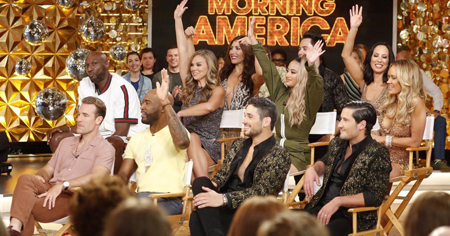 Source: Yahoo News
Hannah also talked about Dancing With the Stars and how her past experiences are going to be shown as part of the show. She is, though, not hiding from her pasts, and Hannah knows it is a part of her life. Bachelor franchise was the reason most of the people at home go to know her, but she also says it was not the whole version of the person she is. Brown hopes on the show people get to know more about her and not know her by the person she's dated.
"Really what has made me resilient, not just this year but in my life, in my past, I don't think was really shown on the show as much. And I want to offer my story," Hannah explained.
You can catch Hannah on Dancing With the Stars which returns on 16 September 2019 only on ABC with 12 couples, only eleven more days till we get to meet Hannah's partner on the show.
-->