Hannah Godwin and Dylan Barbour of 'Bachelor in Paradise' Discussed to Televise their Wedding
Published Wed Nov 20 2019 By Alice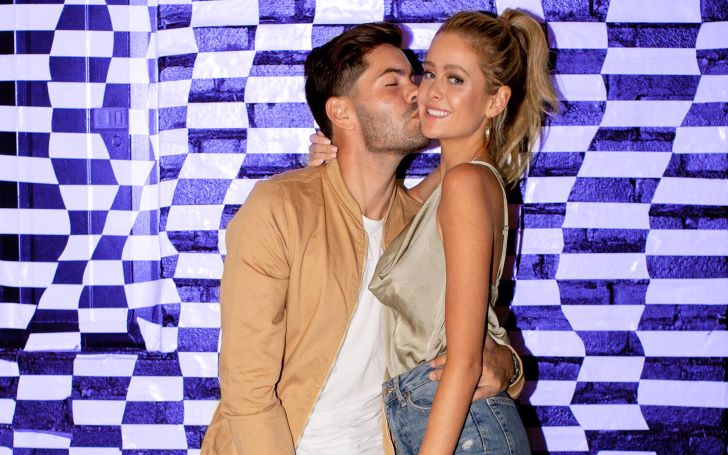 Hannah Godwin and Dylan Barbour want a private wedding.
Hannah Godwin and Dylan Barbour, who started their fling in the 'Bachelor in Paradise', are still going stronger than ever.
Well, the love birds are currently focused on moving together after getting engaged on the season finale over the summer.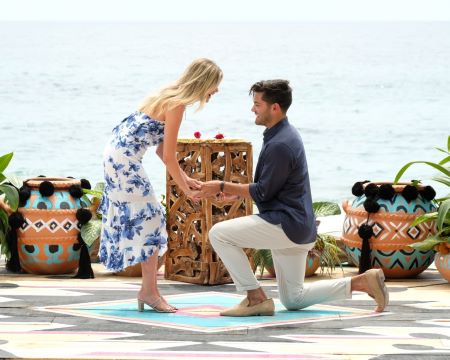 Hannah Godwin and Dylan Barbour got engaged on Bachelor in Paradise.
Source: Showbiz Cheat Sheet
Currently, Dylan, 25, lives in San Diego to work on his Vizer app, and the model resides in Los Angeles, and it's quite hard to spend time together through their travel schedules put them in the same place frequently.
Also Read: Dylan Barbour Says The New 'Bachelor' Peter Weber Is a 'Great Magician'
While fans are eagerly hoping their wedding to be filmed and televised during Bachelor in Paradise, it seems Godwin and Barbour are planning to keep their wedding super cozy and private, unlike Chris Randone and Krystal Nielson.
Watch: Hannah Godwin & Dylan Barbour Describe Their Dream Wedding | E! Red Carpet & Award Shows
Though the newly engaged couple has not decided on their exact date, the big day is very much on their minds. Moreover, they want to make their wedding so memorable that their wedding guests can look back and remember their big day fondly.
Recommended: Fans Question Deleted Scene Showing Colton Underwood Falling For Hannah Godwin
During an interview with People, Hannah claimed they had already shown enough of their relationship throughout BIP, so there will be a super small and private wedding. She further added,
We'll share sneak peeks for sure, but I think I'd keep it private. And I like things and certain parts of ourselves being broadcast, and we love sharing those moments. But for something so big… we want it to be family and friends.
Talking about their special day, Dylan would like to have a "good DJ" and "maybe an In-N-Out truck." What's more, Hannah even started shopping for her unique wedding gown.
Don't forget to head to our Entertainment section for more exciting news and gossips. And stay updated with GlamourFame to keep track of the entertainment world.
-->