'Cobra Kai's Hannah Kepple Is Not Dating Co-Star Xolo Maridueña! Probably...
Published Mon Sep 14 2020 By Sea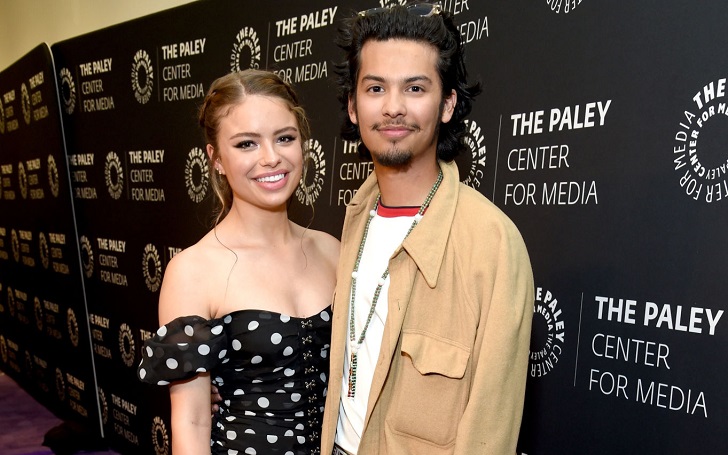 Talk about stardom on the very first project. That's how so many Netflix stars have come up in recent years. 'Cobra Kai' star Hannah Kepple is certainly among them. Also, Xolo Maridueña got through the ranks with 'Parenthood' as his first big involvement. Yeah, that became his step to stardom.
Either way, 'Cobra Kai' brought the two together, and believe it or not, they are now dating, although they've never been labeled boyfriend & girlfriend by the public. There's been the desire among fans to know who their favorite stars are dating, and this should be one of the only ones within the 'Cobra Kai' cast.
Hannah Kepple Admitted She Was Dating Xolo Maridueña When Season 2 Came Around
During an interview with MEA WorldWide after the premiere of the second season on Netflix in June 2019, Hannah Kepple was forthcoming about building a tighter bond with co-star Xolo Maridueña than the others, so much so that they began dating since learning about each other after the filming of Season 2 wrapped up.
They're probably dating...
Photo Source: Hannah Kepple, Instagram
"Well, I am dating Xolo, who plays 'Miguel' on the show," the 19-year-old casually told the entertainment network. "Season 1, we, actually, we were just friends, a little flirty and then we started talking after season 1, and I think it just kind of clicked."
Also See: 'The Politician' Actress Zoey Deutch Is Dating Someone Other Than Who You Think
'Cobra Kai' has introduced Netflix fans to a host of young talents, and the fanbase is abuzz with dating gossips within the cast. But this pair-up came in an especially surprising way as their characters on the show interact only a few times. And they have barely mentioned each other on social media. But she promised more sequences between her & Maridueña, and there it was.
Maridueña plays 'Miguel Diaz', and Kepple portrays 'Moon' on 'Cobra Kai.'
Fans were originally shipping Maridueña with co-star Mary Mouser, who's another cast member Kepple has a greater bond with, and apparently, some have yet to acknowledge the relationship between him and Kepple. They're not really the type to confess too much when it comes to relationships, so who can blame them.
Some Little Detail Is Making Anyone Question the Relationship's Integrity
In place of saying they rarely mention their relationship on social media pages, it's rather that there's barely any trace the two have of their relationship on their respective Instagram pages. And there's a reason behind it. They did profess their admiration for each other a number of times, but they've removed the photos they put up of each other. It would be easy to break down their relationship timeline if the photos were still there.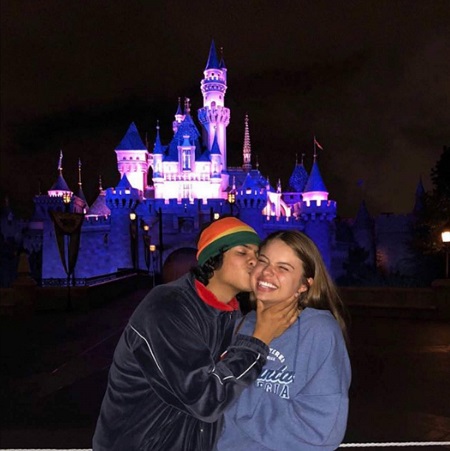 A few of those deleted posts still float around here and there.
Photo Source: Xolo Maridueña, Instagram
But since they don't, there's no way to say for sure if the two are still together, and Mouser is barely the only girl who features on his post. It's also important to note that the two have basically removed all their pictures together from their pages, despite still being on each other's following list.
Breaking Fact: 'Daily Show's Trevor Noah Is Dating 'Titans' Star Minka Kelly!
In real life, though, Mouser has been dating another relatively unknown actor, Bret Pierce, for a long time. She would've been a prospective girlfriend for Tanner Buchanan had this relationship not existed, who seems to be single at the moment.
Stay tuned and connected to GlamourFame for more celebrity relationship updates and information.
-->