Who is Harry Connick Jr. Married to in 2021? A Look Inside His Marriage!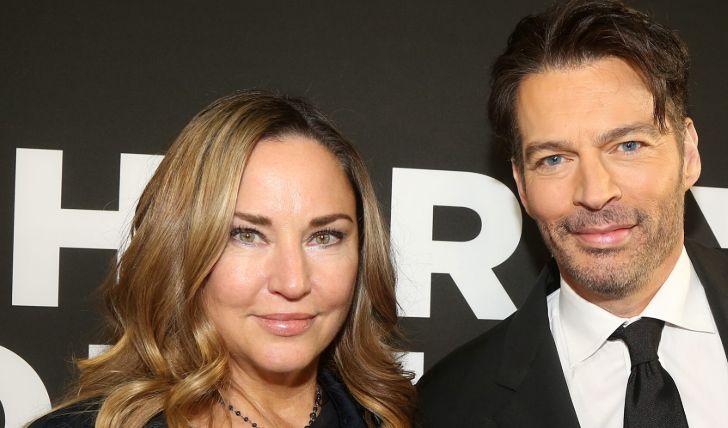 Inside Harry Connick Jr's marriage with supermodel Jill Goodacre: Complete story here!
An inductee in the Hollywood Bowl Hall of Fame and a two-time Grammy winner, Harry Connick Jr's hosts of accolades represent the actor's accomplishments in showbiz. Not only is Connick Jr one of the most successful actors, but he has also made a brand for himself via his stellar music career. Harry is also a pianist, composer, and television host.
Born Joseph Harry Fowler Connick Jr on September 1, 1967, in New Orleans, Louisiana, to the district attorney Harry Connick and lawyer Anita Frances Livingston, Connic Jr developed his musical talents at an early age, under the guidance of his parents, who owned a record store. The actor/singer has been married for more than two decades and is a doting father of three daughters.
Inside Harry Connick Jr and Jill Goodacre's blissful marriage!
Connick Jr and Jill Goodacre are one of the most adored couples in Hollywood. Since their first encounter in the early 90s, Harry revealed they came to each other way in a hotel, where they both happened to be staying. The jazz singer recalls being awestruck by Jill's beauty. The fateful meeting led to a planned date, and so began their lifelong companionship.
Harry and Goodacre have been married for more than two decades.
Photo Source: People
On April 16, 1994, Harry and Jill tied the knots and soon had three daughters, whose presence further strengthened the foundation of their relationship. The pair are loving parents of Georgia Tatum, 25; Sarah Kate, 24; Charlotte, 19. Even after 27 years of marriage, the couple only seems to get closer and closer.
Don't Miss: Camila Cabello Breakup with Shawn Mendes, Who is She Dating Currently?
When asked about the secret to their withstanding relationship, Harry says, "For me, it's all about my maintaining interest in her." Sharing more tips for a successful marriage, Connick adds, "We never really think of it in terms of keeping the spark going. "She's a hero of mine. We take it day by day, and you know, count our blessings."
The couple shares three gorgeous daughters.
Photo Source: ABC News
The Memphis Belle actor says that Love and respect are the key ingredients for a successful marriage. In 2019, Connick raised the bars for husbands worldwide as he released a song, True Love, in honor of his wife. Connick recalls the scariest moment in his life was when Goodacre has diagnosed with cancer.
Get to know Harry Connick Jr's wife!
Goodacre, 57, is an actress and former model. A native of Lubbock, Texas, Jill's earliest credits in acting includes Play for Today, The Nation's Health, Odd Jobs, and Duckman. Some might remember her from the cameo show on popular sitcom Friends, where she appears alongside Matthew Perry.
Connick and Jill revealed her secret battle with cancer. Source: People
Goodacre later gained fame as Victoria's Secret model. She was one of the foremost models who saw the lingerie retailer grow to become that giant it is today. Goodacre was the primary lingerie and hosiery model for the brand. In 2017, the former model opened up about her secret battle with breast cancer.
Check Out: Who is Mika Brzezinski? Detail About her Married Life and Relationship.
In a conversation with People, Jill shares the hardest part of the diagnosis was revealing it to her three daughters. Though the actress didn't have to go through chemo, Jill reveals the process took a toll on her. "I was scared I was going to lose her, absolutely," says Connick, whose mother passed away of cancer.
For more information and news on your favorite stars, stay connected to Glamour fame.
-->