Harry Potter Star's New Movie Is Already Receiving Great Reviews
Published Sun Apr 07 2019 By Eden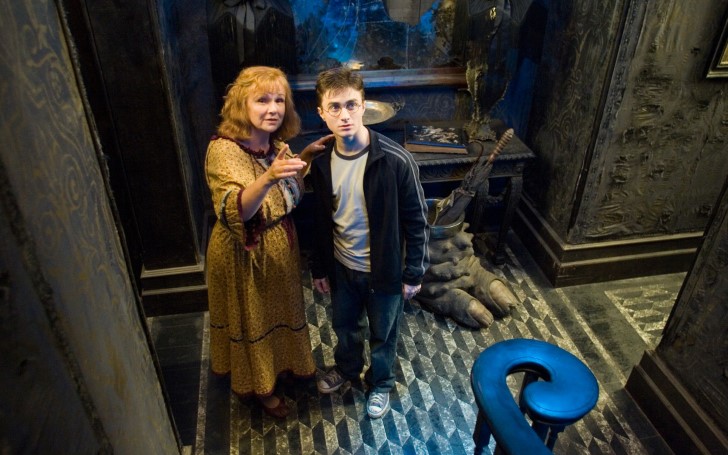 Harry Potter star's new movie is receiving great reviews before its official release.
Following amazing successes of A Star is Born and Bohemian Rhapsody, the music-centered movies are definitely on an incredible rise. This is apparent with a new flick 'Wild Rose' which is receiving great feedback. The film tells the story of a troubled single mother from Glasgow trying to make it in America.
Wild Rose centers around Rose-Lynn, a woman on a quest to become a country music star. She juggles this dream with the responsibilities of being recently released from prison. In addition, she grapples with the role of a young mother of two children.
The film stars BAFTA Rising Star nominee Jessie Buckley alongside the recognizable face of Julie Walters, better known by her popular character Molly Weasley, the mother of Ron, Fred, and George in the beloved Harry Potter franchise.
You Might Like: Harry Potter fans, Have You Been To B&M Lately? They Just Dropped A Huge Harry Potter Line And It's Spell-Binding
As per Deadline, the film already "has all the makings of a cult classic". Impressively, the movie boasts a pretty remarkable score of 91% on Rotten Tomatoes.
Lucky fans are provided the chance to catch early screenings if they happen to live in (or near) London, Manchester, Edinburgh, Leeds, Birmingham, Aberdeen, Oxford, Portsmouth, Reading, or Glasgow (where the film is set).
Check Out The Official Wild Rose Trailer.
If you belong to the fortunate minority, you can pop along to a screening quite easily. However, if your city doesn't happen to be on the list, don't be disheartened because further cities are yet to be confirmed.
Also See: Ralph Fiennes Almost Turned Down Playing Voldemort in 'Harry Potter'
In addition, the special screenings are being organized by MASSIVE – a collaboration between 'ourscreen' and the BFI. It aims to champion British cinema to 16-24s, giving young people the chance to experience the best British films together and in the cinema.
-->