Extended Edition of 'A Star Is Born' To Hit Theaters with 12 Minutes of New Music
Published Thu Feb 28 2019 By Chester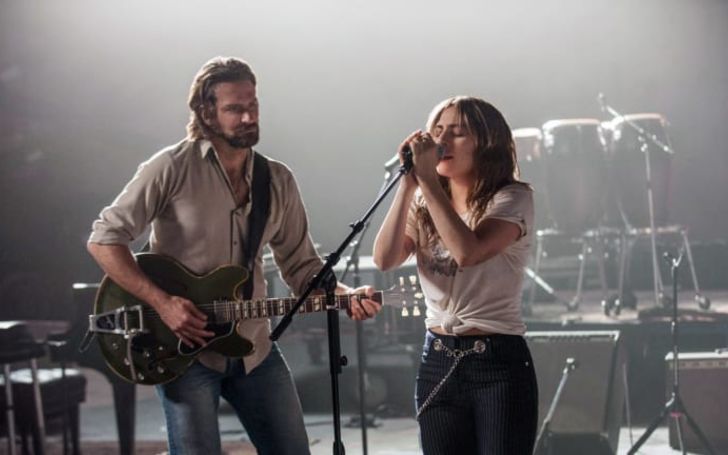 Warner Bros has set up an exclusive one-week premiere of the Academy Award-nominated movie 'A Star Is Born' with bonus clips and music.
After being hugely praised and loved for its screenplay, songs, and trending hot chemistry between the two actors, Warner Bros recently announced that "A Star Is Born" is going to be back on the theaters for a week. The bonus release of the movie will contain an additional 12 minutes new footage that was initially altered out of the motion picture's theoretical cut.
The movie was nominated for eight Oscars awards such as Best Actor for Bradley Cooper, Best Actress for Lady Gaga, Best Picture, Best Cinematography, Best Adapted Screenplay, Best Supporting Actor for Sam Elliot, Best Sound Mixing, and Best Original Sound for "Shallow". Nevertheless. The movie was able to win the Best Original sound for the following song.
At the Oscars 2019, both Bradley and Lady Gaga performed the song Shallow together which gained more praise for both the actors.
Check out a soulful performance by 'A Star Is Born' actors during Oscars 2019.
The movie song "Shallow" was hugely loved and admired by the fans and followers. Both the actor's acting was praised by the fans from all around the world.
In fact, the duo has rumors of their off-the screen relation indulging conspiracies like Lady Gaga and Bradley Cooper Almost Kiss after Their Oscars Performance.
Coming back, Brad's self-produced and directed movie successfully earned around $420 million at the worldwide box office collection from their first release in October 2018.
Check out: Versace and Dolce & Gabbana AW19 Show Report: Grunge Influences, Anger and Bovver Boots were Major themes in Milan
Now coming back to the extended edition, the bonus clip will additionally feature a longer version of the songs like "Alibi and "Black Eyes" additionally with some new tracks that are not included in the movie and album.
In the original release Gaga's song "Is That Alright" was replaced from theoretical run to the end credits but in the extended version Ally will be singing a cappella version of the song at Jackson's wedding.
Furthermore, new scenes will be starred such as Bradley Cooper aka Jackson's studio performance of the song "Far Too Gone" and a new track "Clover" which was not included in movie's official soundtrack.
Find out: Red, Pink, and Oscar Gold Overran the Academy Awards Red Carpet
The special extended version of "A Star Is Born" will be premiered from Friday, March 1, but just for a week. So, if you guys missed the previous release then this is the only golden opportunity to watch the Oscar-nominated musical romantic movie exclusively on theaters.
-->