Engaged but then Dis-Engaged! Lady Gaga and Partner Christian Carino Calls of their Engagement
Published Wed Feb 20 2019 By Chester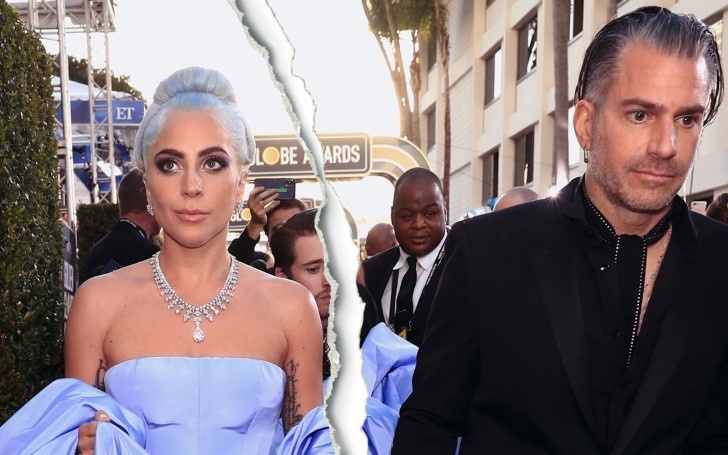 Lady Gaga and her former partner Christian Carino called off their engagement on Tuesday.
The pop singer made many of her fans wondering in recent days. Firstly turning her head on the red carpet and later exposing her ringless finger at The 61st Grammy awards.
In fact, the first clue the pop star dropped was during her Grammy's winning speech for the song Shallow. Although Gaga did not mention anything regarding her ongoing controversial love issues with fiancé Chrisitan Carino, the actress metaphorically delivered it which no one figured out in the beginning.
'The Bad Romance' queen emotionally conveyed her speech stating:
"I just want to say I'm proud to be a part of a movie that addresses mental health issues. They're so important.A lot of artist deal with that and we got to take care of each other.So if you see somebody that's hurting dont't look away."
Gaga further added,
"If you are hurting, even though it might be hard, try to find that bravery within yourself to dive deep and go tell somebody and take them in your head with you."
The 32-years-old singer and 49-years-old talent agent fell in love during Valentine's Day back in February 2017 which ended after 2 years. Christian was Gaga's agent who additionally associated with other artists such as Christina Aguilera, Jennifer Lopez, and Justin Beiber.
Find out: Lady Gaga Launched a Website For New Cosmetics & Skincare Products
Moving on, the pop queen posted a picture of her along with a new inked 'Rose tattoo' on Valentine's day, 2019. It clearly indicated that Gaga was not celebrating the day of love with Christian.
Seems like Valentine's not for the Shallow actress as previously Gaga was engaged to her former partner Taylor Kinney on Valentine's Day 2015 which ended up tragically in 2016. The reason behind it was Gaga starring in a new movie back then.
Check out: Lady Gaga Fixes The Mistake and Shared Recently Corrected Musical Tattoo
Although Gaga has not officially stated anything regarding her split, her representative Amanda Silverman confirmed it on USA Today on Tuesday, February 19. Nevertheless, Amanda shared some reason revealing that Gaga was not into the relationship as seriously as Carino. As a matter of fact, she knew from the beginning that the duo was sure to split.
-->