Did Harry Styles and Kendall Jenner Date? Grab All the Details of Their Relationship History!
Published Mon Dec 16 2019 By Matthew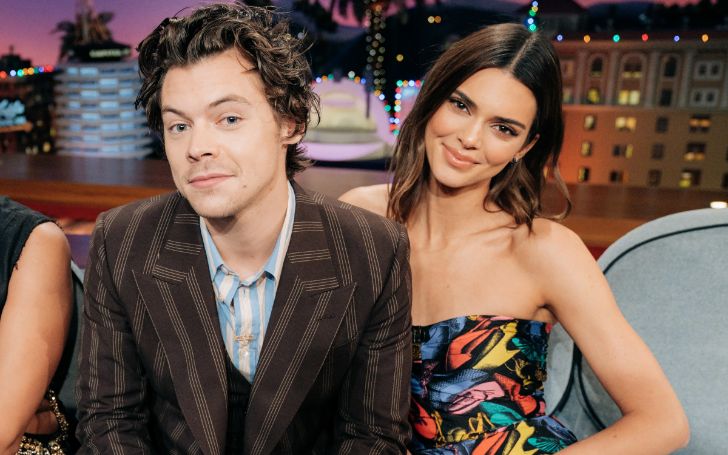 Is Kendall Jenner Harry Styles's old flame that inspired his last album? Here's all that you need to know about their relationship history.
The easy-going chemistry between Harry Styles and Kendall Jenner on a rather disgusting dinner date is once again sending the internet into a frenzy of speculations. The big question! Were they ever a thing in the past?
The two shared a meal in The Late Late Show when Harry stepped up to fill in for James Corden. A nauseating meal of bull penis, cod sperm, salmon smoothies, and other revolting cuisines but still a meal nonetheless.
So were they a thing in the past? Or are they dating right now? Let us discuss this.
Where It All Began; Dinner Date At Craig's Six Years Ago
Moving on from his break up with Taylor Swift earlier in the year, Harry and Kendall enjoyed dinner together at Craig's restaurant in West Hollywood on 2013. After seen departing together in Harry's car, the rumors of them dating began to emerge.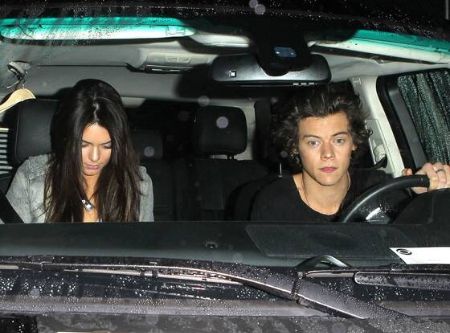 Kendall Jenner with former rumored boyfriend Harry Styles after their dinner date.
Source: E Online
Kendall was quick to shut these rumors down when she announced that she was single on Twitter. Harry, in his CNN interview, however, sounded less precise when he said, "I mean, we went out for dinner, but no, I guess."
Ski Trip Together
The rumored couple took a ski trip together on New Year's Day in 2014. While skiing in Mammoth, California, the duo stayed together in the same house and appeared to be closer to one another.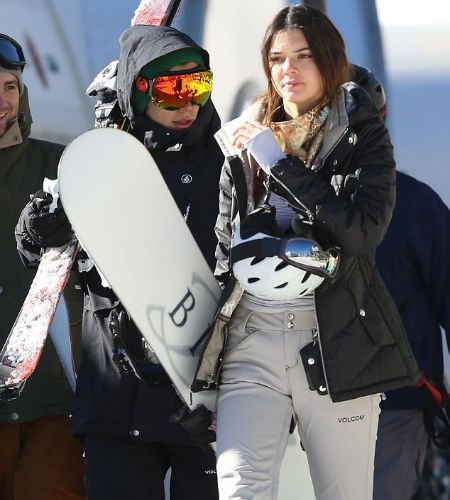 The duo was rumored to be dating as they went Skiing In Mammoth, California
Source: Daily Mail
As reported by People, Harry, being the gentleman that he is, even offered to carry Kendall's snowboard to the ski lift.
Another Great New Year For Both
Almost two years after being spotted together while skiing, Kendall and Harry both spent another new year reigniting their old romance aboard Ellen DeGeneres and Portia de Rossi's yacht.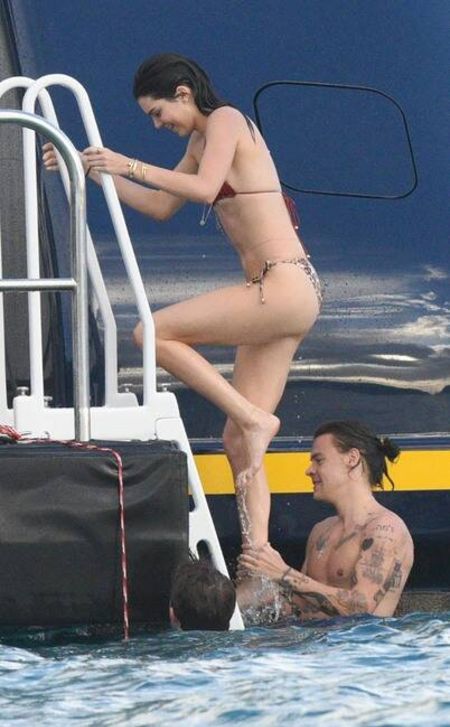 Harry Styles and rumored ex-girlfriend Kendall Jenner vacationing in Anguilla
Source: E Online
The rumored couple vacationed in Anguilla in the Eastern Caribbean, getting up close and personal with each other before joining Ellen and Portia aboard their yacht for lunch. Not long after their vacation, reports surfaced that Styles and Jenner were spotted on a date in LA in September.
Also See: Kendall Jenner Reportedly Dating Basketball Player Ben Simmons
After a long time of speculations, Kendall's sister Khloe Kardashian revealed to ET about the courtship saying,
Do I think they're dating? Yes. I don't know if they're like boyfriend-girlfriend. Nowadays, I don't know. People are weird with stuff. So, I don't know their title.
Khloe went on to say, "But I mean, they were in St. Barts together hanging out, so to me that's dating."
Disgusting Dinner Date In The Late Late Night
Salmon smoothie and bull penis aren't ideal cuisines for your rumored date or any date for that matter, but Harry and Kendall had to make do while playing Spill Your Guts in The Late Late Show on December 10, 2019.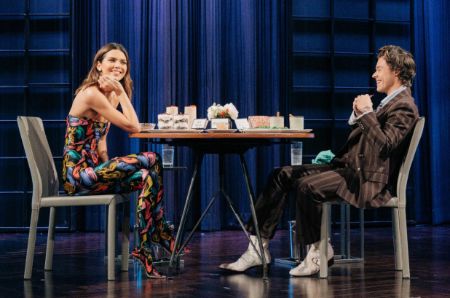 Harry Styles and Kendall Jenner in The Late Late Show
Source: Page Six
Harry Styles filled in for James Corden while Kendall attended as the star guest. One could spot the easy chemistry between the two. The 25 years old singer and 24 years old supermodel had an array of sickening dishes before them and had to choose whether to answer the question asked by the other or consume the meal.
Watch Kendall Jenner play Spill Your Guts with Harry Styles:
One question, in particular, made the most prominent news, which was when Kendall asked Harry which songs in his previous albums were about her. Styles unable to answer the question had to suffer tasting cod sperm.
Also See: Kendall Jenner Explains Why She Avoided Brad Pitt at Kanye's Sunday Service
No one can deny that Harry and Kendall seem perfect for each other. While their fans keep rooting for them to be together, they hardly ever give out any details about what they are to each other.
For more details on celebrity relationships, visit the entertainment section at Glamour Fame.
-->