Hasbro Is Launching A New Version Of The Iconic Board Game Ms. Monopoly Supporting Gender Equality
Published Tue Sep 10 2019 By Chester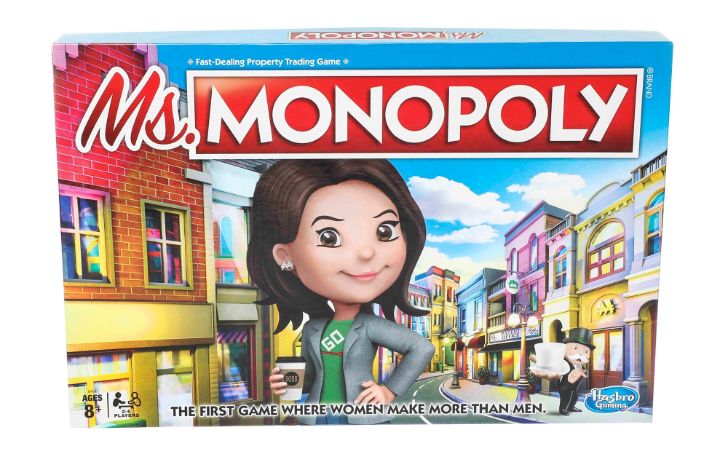 One of the popular board games Hasbro is up for a never before version for Ms. Monopoly.
Yes, you heard it right, popular toy and board game company Hasbro is launching a new board game themed on female pioneers, girl power.
The never-before version game will feature updates from the new generations such as Wi-Fi replacing the old school waterworks, rideshares substituting railroads and much more other fun stuffs.
Check Out: Ms. Monopoly Official – Monopoly
Jen Boswinkel, the senior director and marketing specialist, shared the game is mainly emphasized for today's generation kids and highlights the part the new generation might not know yet. Boswinkel added,
With all of the things surrounding female empowerment, it felt right to bring this to Monopoly in a fresh new way. It's giving the topic some relevancy to everyone playing it that everybody gets a turn, and this time women get an advantage at the start.
With the generation updating with the revolution of tech, the news comes right after famous gaming company Minecraft introduced virtual Bible which narrates all the bible story to school kids.
Hasbro's Ms. Monopoly Game Play/Features
Unlike its classic gameplay such as buying and selling the property, the players will invest on inventions made by women such as chocolate chip cookies, ladies modern shape-wear, bulletproof vest, a watch, barbell, glass and more.
The game is mainly motivation for women inventors and future generation. Boswinkel added,
We made sure that this felt authentic and was a fun game families could play and learn about these things that they love and are a part of their life that they didn't know were invented by women
The game gifted three young female inventors Gitanjali Rao from Denver, Ava Canney from Ireland and Sophia Wang from Connecticut with $20,580 as a price for their awesome invention.
The world of gaming has drastically changed within a few years, and its hype is confounding. The first-ever augmented reality game Pokemon Go surpasses 1 billion downloads.
So, aren't you excited for Ms. Monopoly? Get yourself a board game and let the world know you can be a trendsetter too. You can pre-order the game from Walmart.com. The new game will go sale this month which will cost around $19.99.
Stay tuned and connected to find out the intriguing article on the products and latest game reviews such as the upcoming Pub G vs. Call of Duty review.
-->