Heidi Klum Coronavirus Test Results Came In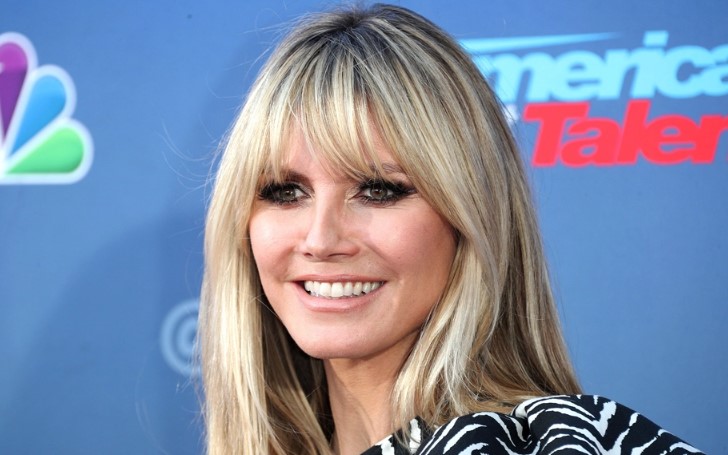 Heidi Klum shared some good news on her Instagram.
Heidi Klum is pretty much open about her ongoing illness. A while ago, Heidi complained she fell ill during the shoot of "America's Got Talent." Following her illness, Heidi kept herself in self-isolation.
Heidi's husband, Tom Klautz, was also in self-isolation after he returned from a foreign trip. Luckily, his tests came negative, Heidi announced on her Instagram.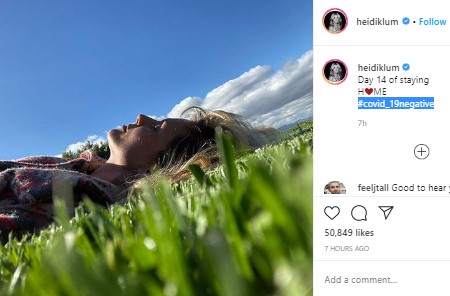 Heidi Klum tested negative for the Coronavirus.
Photo Source: Heidi Klum Instagram
While she was happy for her husband, she was waiting for her test results. Now the results are in, and Heidi also tested negative for the virus (thank God).
Also Read: Full Story on Mariah Torres Weight Loss
The AGT judge announced she has been tested negative on her Instagram on Tuesday, shortly after she announced the news of her husband, Tom Kaulitz.
To share the good news, she posted a photo of herself lying on the grass, her eyes closed, and faced towards the sky! Like she just breathed a sigh of relief. Honestly, the pictures itself will give a 'serene' feel.
While she clearly did not say that she has been tested negative in a proper sentence as she just wrote, "Day 14 of staying HOME," some fans were quick to notice the hashtag where she tagged "COVID_19negative."
Watch: Heidi Klum finally confirms she does NOT have coronavirus
One of the fans quickly wrote to her, asking how the AGT judge is feeling right now, to which she replied, "Much better, thank you. I just have a bad cold and trying to get over it. sending love out to you and everyone."
You May Also Like: Colin Hanks Net Worth - Complete Breakdown of His Earnings
For more information on your favorite celebrities' lifestyle, stay tuned to Glamour Fame, and don't forget to sign up for the newsletter.
-->