Helen McCrory is Married to Her Husband Damian Lewis Since 2007 - How They First Met?
Helen McCrory, one of the most successful actresses from the UK. She is a well-known name on both plays and movies.
Peaky Blinders star, Helen is married to her fellow actor Damian Lewis since 2007. The London-born actress is happily married with her husband for more than a decade.
Helen and Her Husband Damian First Met in 2003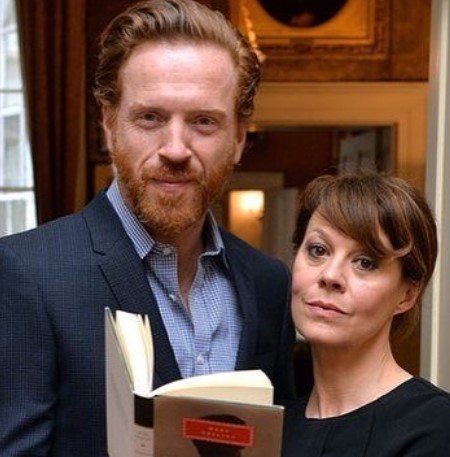 Source: HelenMcCrory/Instagram
The actress revealed she first met her husband back in 2003 when they both were co-starring in 'Five Gold Rings.'
Cherie Blair of 'The Queen' said it was love at first sight when she saw the flame-haired dashing actor and instantly found the connection when the actor made her laugh.
The award-winning actress is happily married to her, as she likes to call, best-friend, Damian Lewis, for almost thirteen years now.
Helen said laughter is still the key mantra for their long-lasting relationship.
The actress said, "Of course, everyone in life wants someone to love and be loved by, but I think I was always just engrossed and involved in work. And no, the timing was a pure fluke, pure chance, it always is, isn't it?"
Damian Lewis Proposed Helen in Paris on the Pont Nuf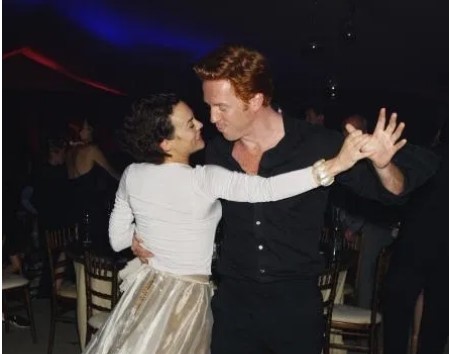 The couple used to party way too much.
Source: Bustle
Well, we just wanted to know more about this adorable couple and found out some amazing facts.
According to some sources, the love started to blossom during the rehearsal of the theatre production of 'Five Gold Rings' at London's Almeida Theatre.
Their chemistry just worked like a charm for the play, said the director of the play.
Billions actor, Damian, likes to pursue his fantasies. The actor did the same when it comes to his relationship too. He took Helen, who is a beautiful, talented actress to Paris, to propose which was his fantasy.
The actor said, "I proposed to Helen in Paris. I tried to do it on the Pont Neuf — I was sweating bullets and wrestling in my overcoat pocket for the ring, which had got stuck in a little cellophane bag, but when I finally got it out, a gaggle of Japanese tourists surrounded us like a flock of seagulls, taking pictures, and the moment was totally destroyed."
The Couple Shares Two Children Together
Damian with his kids.
Source: funfunDamian/Instagram
Helen and her husband Lewis share two children, a daughter named Manon in September 2006, and a son named Gulliver in November 2007.
The couple had their daughter before their marriage, while Helen was pregnant with her second child when the two walked the altar.
The McCrory-Lewis family lives in London now.
-->