Here Are 5 Reasons You Should Be Excited For Disney's Live-Action Mulan
Published Sun Jul 14 2019 By Travis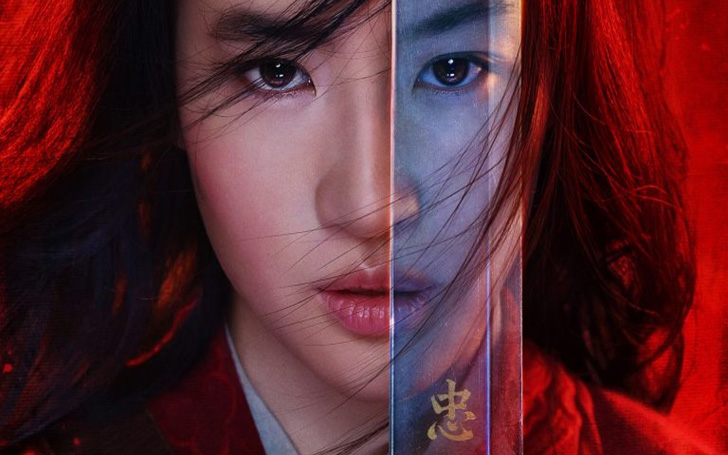 The trailer for the live-action Mulan hit video sharing sites over a week ago, and one word was on almost everyone's mouth "epic" and that it was. The trailer for the first Asian animated character of Disney history was met with excitement, and since the original animated classic was released some 22 years ago in 1998, it was high time Disney brought us a live-action version of the movie.
Disney has been remaking classic animated movies into live-action flicks, and it has been hit and misses as the track record is not very good. The Jungle Book was a beautiful remake that did it better than the original, and now The Lion King is succumbing under the pressure of the classic original. It will be hard to determine which side of the spectrum 'Mulan' is going to fall on, but we are slightly more confident that this one will blow all expectations away and become even better than the original.
Watch: The trailer for Disney live-action remake of Mulan
Superhero movie fatigue is used to say that people are tired of superhero movies, which they are not. The same logic is used for Disney live-action remakes; people will show up for a good story just like they showed up in droves for the remake of Beauty and Beast. It can sometimes be tiring to see remakes and superhero movies all the time, but we will give you some reasons as to why this one is to be excited about. Here are five reasons why you should be excited for Disney's live-action Mulan.
5. It Is Not A Musical
Let's be honest here, almost no one really likes musical, it is an acceptable evil in movies, but they just get tiring after a while. Actors and actresses breaking out in song and dance just get tiring after a while. Some musicals are fantastic; some just get on your nerves, and some are just unnecessary, and that is the case with Mulan. Except for two or three songs, there isn't any exceptional music from the movie to justify this as a musical. We know this is a controversial stance, but we think it is an excellent choice for Disney to only have music as a score and not make this into a full-blown musical.
4. A Big Budget Martial Arts Movie From Disney
Martial Art movie or Kung-Fu as a whole is the genre that is so grossly underrepresented in Hollywood. We sometimes get movies like John Wick and The Foreigner where the leading characters are one-person lethal weapon armed with their fists. But those types of films are not the norms, and they only appear once in a blue moon. For us, we love Kung-Fu movies and growing up watching Bruce Lee, Jackie Chan and Jet Li, the movie industry has moved away from Kung-Fu movies, and it is refreshing that the biggest studio in Hollywood is making a martial arts movie starring a female lead. We welcome Disney's choice of making the movie a martial arts saga.
3. Full On Asian Cast
Asian people used to be the butt of a joke as the driving skill of Asians, and the eyes of Asian people was always made fun of, and the Asian people are grossly underrepresented in Hollywood. It is nice that Disney is bringing a whole Chinese cast that includes Kung-Fu great like Jet Li as well as fans favorite Donnie Yen and headlined by Yifei Liu. The inclusive cast is always a welcome sight in an industry where there is still a fear of white-washing ethnic characters.
2. Female-Directed Blockbuster
Disney, it seems, is being very open about people they are hiring to helm huge movies. Ryan Coogler was hired to direct Black Panther, Ava Duvernay was hired for A Wrinkle in Time, and Anna Boden and Ryan Fleck were hired to direct Captain Marvel. It seems they are going the same route with the hiring of Niki Caro and providing her with $290 million, which also made Mulan the biggest budgeted movie helmed by a female director.
1 Accuracy To The Source Material
The movie Mulan released in 1998 was based on the classic Chinese folk tale about the legendary warrior Hua Mulan. But the film was a Disneyfied adaptation of character that was made for a particular audience with a talking dragon and cricket as a friend. It didn't feel like an adaptation of a legendary figure and felt more like a Disney animation story. If the trailers are any indications, we are getting a remake that will do justice to the original source material.
Mulan will be a welcome remake and substantial addition to the vast library of the live-action adaptation of Disney animation movies. We are expecting nothing but great things, from this, once iconic story which was definitely due another go around at the movies.
-->