Here's an Inspirational Message from Tim McGraw for 2020 Graduates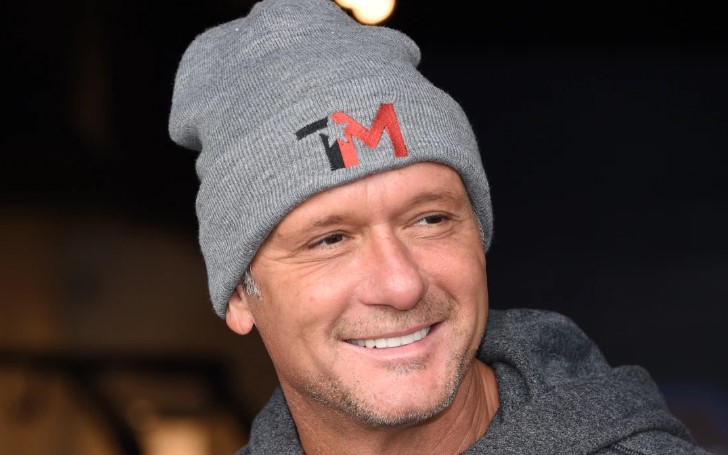 Tim McGraw shared an inspirational message to 2020 graduates.
Tim McGraw recently took to his Twitter account to share a very inspirational message to 2020 graduates.
The American singer has a good reason to share such an inspirational tweet; Tim had two graduates this year, his two daughters, Maggie McGraw and Audrey McGraw.
Also Read: Meeting Husband Jeremy Vuolo Is Jinger Duggar's Favorite Story to Tell
On his tweet, Tim wrote, "For my daughters, the class of 2020, and anyone who needs to be reminded of the power of human connection during these difficult times.."
The singer further added, "Never stop believing!! Thanks to IHeart radio for inviting me to be part of the commencement speech series."
The excerpt from his commencement speech, which he shared on his Twitter as well, the singer says, "Congratulations to all the graduates out there. It goes without saying that you are graduating at one of the most unique times in our history."
It further read, "Even though you may not be on your college campus, your graduations continue to happen, virtually or delayed. Your diplomas will be sent to mail, not handed out with a handshake."
"Maybe by the dean who talked you through a rough time, or a teacher who always went a extra mile. Though your family is cheering you on, it's from the comfort of their home."
Lastly, the singer added, "Your unique way of solving problems and your relationships, be the inspiration that empowers a deeper human connection. For all people. Let that human connection make you better than you ever imagined."
"Let it hold you up when you fall on hard times, let it fuel your goals; let it bring you joy. Let it be everyone's light in the darkness. When fates allow, gather, and celebrate all you have achieved."
You May Also Like: Jamie Foxx Explains How Hard It is to Make Mike Tyson's Biopic on Instagram
For more information on your celebrities, stay tuned to Glamour Fame, and don't forget to sign up for the newsletter.
-->