Tom Bergeron is Shocked to Know Why He Was Fired From 'Dancing With the Stars'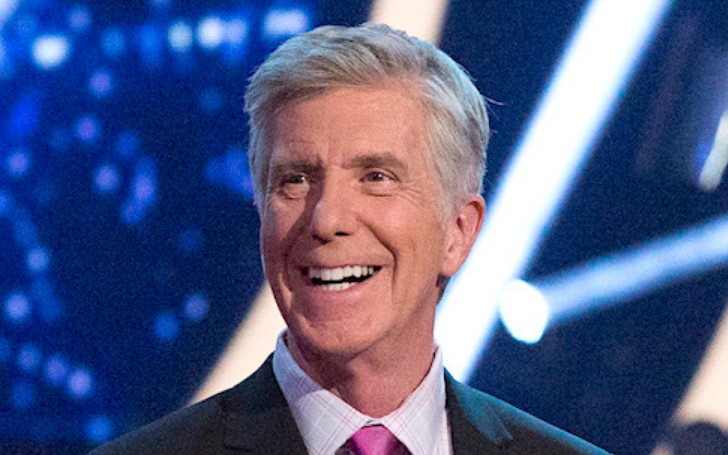 Tom Bergeron read up on why he was fired, and he seemed as surprised as we were by the news.
As we know, Tom Bergeron was fired from 'Dancing with the Stars' as the host. The host stint on the show lasted for 15 years, but the firing came without explanation from the network.
The production team picked Tyra Banks as the new host but kept us fans waiting for the reason why Tom was fired. Recently, the former host revealed the reason.
The legendary host, Tom, took to his social media to share a photo of himself reading up on the reason why he was fired from the show.
Also Read: People Want to Replace Ellen DeGeneres From The Show
In a post shared on Twitter, the host was seen reading a copy of Star Magazine that featured an article on the 'Dancing with the Stars: Shake-Up!" The tagline read, "Why Tom Bergeron was Really Fired."
By the look of his face, the former host seemed as surprised as we fans were by the news.
On July 14, ABC and BBC on their joint statement wrote, "Tom Bergeron will forever be part of the Dancing with the Stars family. As we embark on a new creative direction, he departs the show with our sincerest thanks and gratitude for his trademark wit and charm that helped make this show a success."
The statement further added, "Erin will also not be returning, and we appreciate all that she brought to the ballroom. Fans have been rooting for her since she originally competed as a contestant back in 2010, and her signature sense of humor has become a hallmark of the show."
Well, the statement really failed to address the 'why' part as it was done inadequately. So, it makes sense why the former host seemed so surprised on his picture.
You May Also Like: Ronni Hawk Arrested For Domestic Violence
For more information on your favorite celebrities' lifestyle and news, stay tuned to Glamour Fame, and don't forget to sign up for the newsletter.
-->