Heritage Store Rosewater Toner Reviews - Here's Everything You Need to Know
One of the easiest and natural skincare regime is the rose water option. Rosewater trend's been a staple among us since ages, and now with companies relaunching these, no wonder it quickly became a hit on the social media with the spike of 'Skincare Twitter' trend.
You probably heard it from Nai of The Golden RX, Chrissy Teigen, and many others using rose water in their daily routine. Just like that, there's a company called 'Heritage Store,' which we are going to be reviewing today. The Heritage store is mainly famous for its rosewater facial toner with an oil-free, hydrating formula offering a glowing complexion. So without further ado let's get right in to know the details on the product.
Know The Heritage Rosewater Toner
Heritage Store is a company that aims to celebrate its user's genuine beauty with authentic products. It comes with a mission to help enhance your inherent physical, spiritual, and emotional beauty so that you can become the most radiant self. The store was first established 51 years ago back in 1969 and since then has been the most trusted purveyor of self-care for women.
Heritage Rosewater offers products like, body oil, floral mist, toothpaste, creams, serum and many more.
Photo Source: Laura Jane Atelier
Heritage Rosewater specializes in being a no-fuss beauty routine, and it also helps that the product is cruelty-free and made with real roses, glycerin, and water. They sell rosewater products like Rose Castor Oil Serum, Rosewater Concentrate, and Rosewater Serum, which costs from $16.99 to $21.19.
Benefits and Using Techniques to Rosewater Toner
The rosewater is made from the primary ingredient being water, glycerin (vegetable), sodium PCA, hyaluronic acid, aloe barbadensis leaf juice, potassium sorbate, and finally hydro essential rose. All these ingredients help prove to provide antioxidants, skin-identical ingredients, and soothing feeling.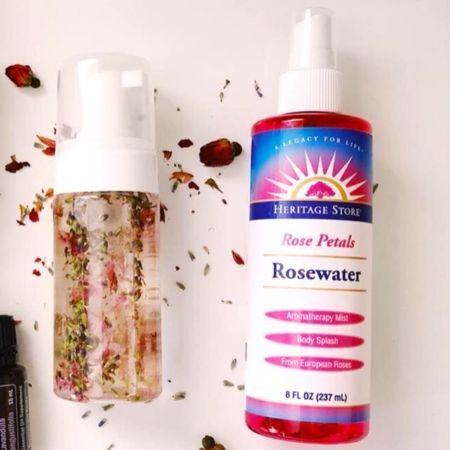 Did you know the Rose Water toner is edible as well? Photo Source: Shopee
The toner helps draw moisture to your skin along with providing dermal circulation smoothing fine lines and enhancing facial contour. It can be applied before putting makeup, sunscreen, or using moisturizer.
You May Also Like: Clinique Clarifying Lotion 3 Review - Here's Everything You Need to Know Before You Buy
You can even use it as a perfume and splash on yourself for a natural rose scent. Not to mention modify it to your own comfort by making it a setting spray, or using it as a facial oil, use it before you go to bed, after the gym, anything the choice is yours.
Final Review on Heritage Store Facial Toner
The Rosewater trend in Twitter proved to be a real deal after all. Now when you have all these myriad of products in the market out there, choosing one can be hard, and the Heritage Store comes with a promise of precisely what you need. A guide to naturally glowing skin.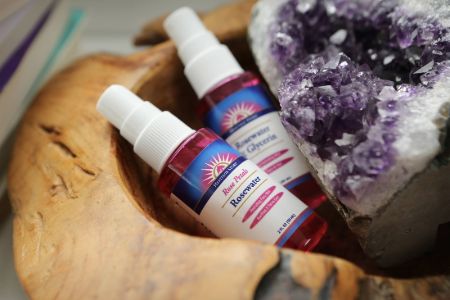 Heritage Rosewater is a vegan product.
Photo Source: Well and Good
The toner can be well suited even for sensitive and normal skin, which is a win-win. But we still recommend a doctor's approval if you are prone to rashes and skin sensitiveness. These tend to work great on acne-prone skin, sensitive to chemicals. All in all, this is an excellent purchase for people wanting a hydrating and natural look.
Also See: Andrea Bocelli Weight Loss - Find Out How an Italian Opera Singer Lost Weight
Make sure you subscribe into the newsletter of Glamour Fame to be updated on similar reviews.
-->