Hilary Duff Not Happy of the Mask-Free '4th Of July' Parties
Published Sun Jul 05 2020 By Sea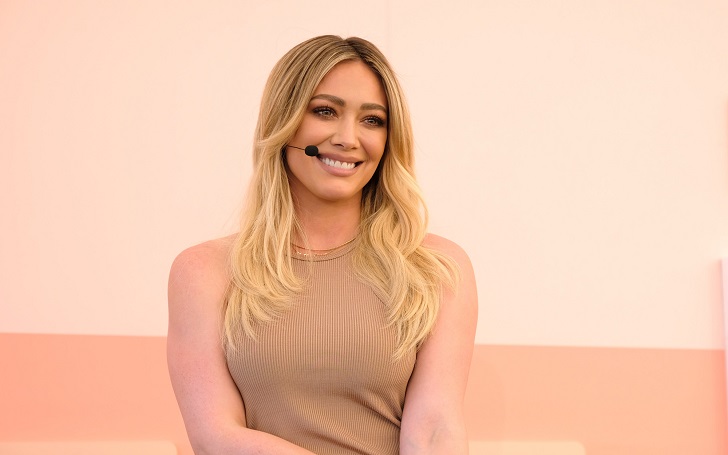 Hilary Duff calls out people for not wearing masks and following proper social distancing while celebrating "4th of July" amidst the coronavirus pandemic.
Like any other American, Actress Hilary Duff celebrated the historic day, 4th of July with her beloved one. However, Duff is not so happy with some people who are irresponsibly celebrating their weekend.
While the coronavirus pandemic continues to escalate in the country, particularly states like Arizona, Texas, Florida, and California have become hotspots for new coronavirus cases, not everyone is heeding the advice of social distancing, and wearing face masks in public can greatly slow person-to-person transmission of the virus.
Likewise, the former child actress also encountered some group of "COVIDiot" partygoers who were ignoring social distancing guidelines to celebrate the Fourth of July. So, she could not help but show her outrage towards irresponsible partiers through an Instagram post along with some adorable pictures of her family. She wrote,
"We took two walks today. Took a family nap. Took a drive. Drove by a raging house party on Mulholland. A**holes. No masks (of course). Girls in bathing suits and Louboutins waiting to get in like a line at a club. "
The 32-year-old who lost 11 pounds even without working out furthermore explained how other countries are coming together to fight against this worldwide pandemic while on the other hand Americans being one of the worst affected has only turned this "pandemic into a political stance between parties."
Lizzie McGuire star, at last, concluded her message with "Oh and I'm running for President" by taking a thinly veiled shot at rapper Kanye West and his recent claims of running in the presidency of the United States in the upcoming 2020 election.
Also Read: Hilary Duff Is Married! The Secret Wedding with Boyfriend Matthew Koma Revealed by Duff Herself
Meanwhile, Hilary posed with her husband, Matthew Koma, 33, and their one-year-old daughter, Banks during their walk on a dirt road. In another snap, Duff can be seen lying on the sidewalk with her daughter for a photo.
The singer also shared the snippets of her day via Instagram stories where Banks is dancing around the living room as Matthew happily played the guitar.
Don't forget to head to our Entertainment section for more exciting news and gossips. And stay updated with Glamour Fame to keep track of the entertainment world.
-->