Who is Hoda Kotb Husband? Learn All About Her Married Life Here!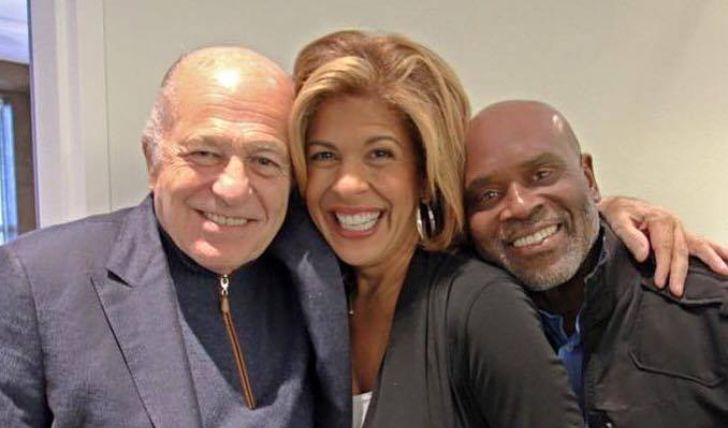 Hoda Kotb shares an update on her postponed wedding: Exclusive story here!
The main co-anchor of the NBC News morning show Today, Hoda Kotb, is a television personality, journalist and author. Hoda also anchors Today's entertainment-focused Fourth Hour. NBC's favorite host had abruptly gone MIA own her viewers since last week, but Kotb has now made a swift return. The 57 years old correspondent explained she wanted a little time for herself.
Kotb was born on August 9, 1964, in Norman, Oklahoma. After graduating with a major in broadcast journalism, Hoda's first job was at the then-CBS affiliate WFXW channel. She also spent a year at ABC's affiliate WQAD before finally joining NBC News in 1998. Kotb was a divorcee until her budding romance with a financier surfaced in 2013. As of 2021, the NBC host is long-time engaged.
Hoda Kotb shares an update on her wedding!
The Egyptian-American broadcaster started dating financier Joel Schiffman in 2013. The pair met during an event for Wall Street professionals. Hoda got engaged to her then-boyfriend in 2019, and the Today host excitedly broke the news on-air on November 25, 2019. "I was totally shocked; He had a good poker face," Kotb said.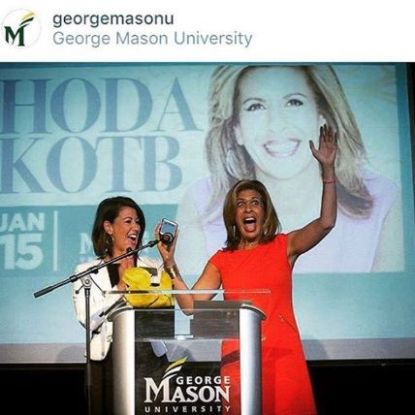 Kotb and Joel Schiffman started dating in 2013.
Photo Source: Facebook
Sharing the story of the proposal in detail, Kotb reveals they were on a tropical vacation when Schiffman got down on his knees. "He said some beautiful things, and then he got down on one knee," Hoda reveals, leaving the beautiful words to people's imagination. But despite being engaged for almost two years, the couple's wedding stands super delayed.
Check Out: Sandra Bernhard and Sara Switzer are in a Relationship, All the Details Here.
Like several stars, Hoda and Joel's wedding was held off because of the pandemic, but now that things are seemingly returning to normalcy, Kotb expresses hope to walk down the aisle soon. Hoda opened up to her co-host, Jenna Bush Hager, and revealed she isn't rushing to wed. Instead, the Today host wants to wait a little longer until it's safe for everyone. "We're just trying to make sure that everyone can travel. That's really what we want to do," Hoda shared.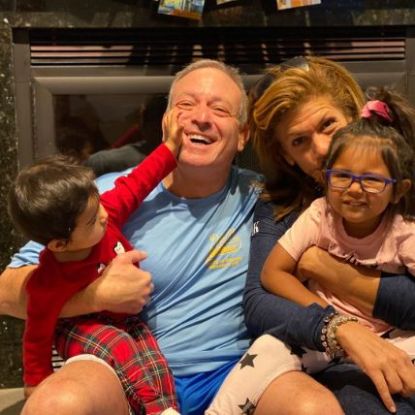 Hoda and her fiance adopted their first daughter in 2017. Photo Source: Twitter
Kotb's to-be husband, Schiffman, is the Head of Intermediary Distribution at Schroder Investment Management. Joel previously worked as the Vice President & Director of Financial Institutions at Janus Henderson Investors. Even with their nuptials on hold, Kotb and her fiance practically live a married life. The couple shares two adopted kids; in October, Kotb and Joel applied to adopt baby number 3.
Hoda Kotb and Joel Schiffman's daughters!
The Today star decided to adopt a child after an intense battle with breast cancer left the anchor unable to conceive. In 2017, Kotb welcomed her first adopted daughter, Haley Joy, now 4, with Joel. The couple added another daughter, Hope Catherine, now 2, in 2019. The incredible couple is now one step closer to expanding their family. Kotb earlier shed light on the adopting process; the mother of two explains how slow the whole procedure is.
Hoda is not rushing her wedding.
Source: Today
Kotb revealed the ongoing pandemic had added more to the waiting period. "They say wait wisely and be. So we're just going to be," she shares. But since October 2020, the doting parents are officially on the waitlist for another sweet edition into their family. In an interview, Kotb said, "I always feel like it's in God's hands. It's not in mine, so if it's meant to be, we're happy because we have room and we have love."
Recommended: Is Tobey Maguire Married as of 2021? Get ' Spiderman' Star Dating History Here!
Kotb, 57, was married to New Orleans tennis coach Burzis Kanga from 2005 to 2008. Kanga later revealed they did everything to save the marriage and that it was not until things got very difficult that they went for the divorce. "It was unfortunate we were married for a short time. It's a shame it transpired that way," the coach said.
For more information and news on your favorite stars, stay connected to Glamour fame.
-->