Sandra Bernhard and Sara Switzer are in a Relationship, All the Details Here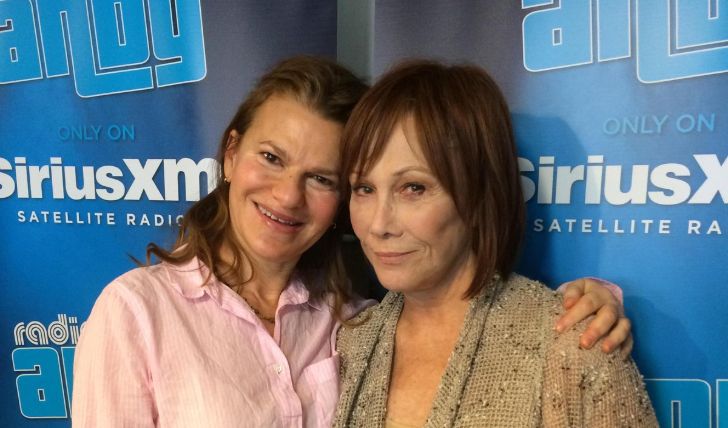 Inside Sandra Bernhard and Sara Switzer's love life: complete details here!
Remember the first openly gay character on TV? Sandra Bernhard later came out as bisexual! Bernhard played Nancy Barlett Thoma, one of the first openly lesbian characters on television. She portrayed the part in the beloved sitcom Roseanne! Sandra is an actress and comedian, often lauded for her outspoken and doting persona. Bernhard rose to fame in the late 1970s for her stand-up comedy, where she would often take a sarcastic jibe upon celebrity culture and political giants.
Sandra was Born on June 6, 1955, in Flint, Michigan, in a conservative Jew family. Bernhard started her comic career performing life, soon making her a local star, landing a spot as a supporting player on The Richard Pryor Show in 1977. Bernhard, in her late 60s, is a strong advocate of LGBTQ rights and identifies as bisexual. The comedian has raised her only daughter with her partner of 20 years, Sara Switzer.
Sandra Bernhard and Sara Switzer's relationship!
The Roseanne actress, Sandra Bernhard, has been quite busy in her romantic endeavors; she has sparked dating rumors with A-listers like Madonna and Sean Penn. But it was publicist Sara Switzer, in whom Bernhard found a life-long partner.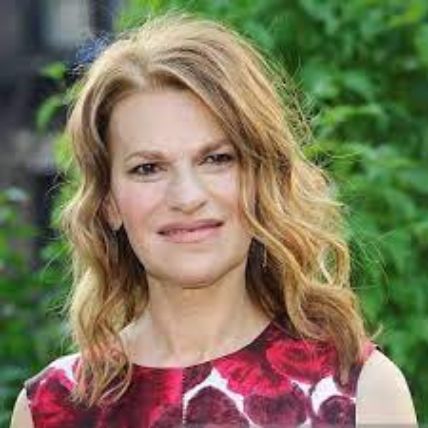 Bernhard and Switzer are one of the most prominent LGBTQ couples.
Photo Source: Facebook
Bernhard met Sara in 2000 while Switzer worked as an editor at Harper Bazar. One of Hollywood's best-known LGBTQ pairs, Bernhard and Sara, have exhibited a blissful relationship throughout the years, but the couple never married.
Although the power couple likes their relationship off the spotlight and doesn't believe in sharing every aspect with fans, Sandra has often shared the story of their beautiful alliance.
Check Out: Eminem's Daughter Alaina Marie Mathers is Engaged! Who is her Fiance?
"Years ago, she was an editor at Harper's Bazaar and asked me to write a piece for her. We bumped into each other later and just connected. It's a great relationship, she's a really solid person," Bernhard revealed.
Switzer has also expanded her repertoire to become a screenwriter and producer. She works at Vanity Fair and has credits in The Third Date and The Sandra Bernhard Experience.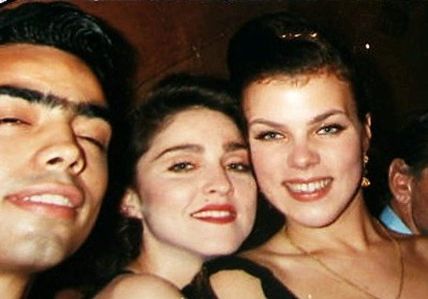 Bernhard is rumored to have dated pop star Madonna.
Photo Source: Twitter
On July 4, 1998, the actress gave birth to her daughter, Cicely Yasin Bernhard, who Sandra is currently raising with her girlfriend. Cicely's father's identity is still kept a secret to this day.
Bernhard once revealed she never intended to become a mother, but the fear of missing the opportunity to be one got the best of her. The family of three currently resides in their New York home.
Sandra Bernhard discusses the alleged romance with Madonna!
The King of Comedy actress, Sandra Bernhard, opened up about her now non-existent relationship with Madonna in a recent interview with Hot Takes & Deep Dives with Jess Rothschild. Bernhard claims the two were BFFs, but their affectionate bond was mistaken and blown out of proportion.
Bernhard restrained herself from spilling all the tea, but the actress did unveil the truth behind their failed "friendship."
"For a while, we had a real friendship, but it's hard for somebody like her," Bernhard said. Sandra further added, "she doesn't really want somebody around who reflects too much of who she is."
Though the two have remained conscious about giving away details of their relationship, in 2019, Sandra alleged they have both moved past it.
Recommended: Inside Lucille Ball and husband Desi Arnaz's Love Story, All Details Here.
The one-time BFF even made a joint appearance on David Letterman's show Late Night with David Letterman in 1988, sparking rumors as the pioneering LGBTQ couple of the time. Still, neither Madonna nor Bernhard let the truth out or debunked the sensational headlines. In a conversation with US Weekly in 2019, Bernhard alleged she and Madonna are cool with each other.
"I've seen her over the years; we're cool with each other you know," the Roseanne star said. She adds, "people move on and you have your life, I have daughter, my girlfriend, I have my career, my life, and you know things do change."
The acid-tongue comedian once claimed to have a crush on Madonna's then-husband, Sean Penn. Bernhard even claimed to have slept with Penn.
Stay connected to Glamour Fame for more information and news on your favorite stars.
-->