"Today" Show Co-Host Hoda Kotb Has Adopted A Second Daughter
Published Tue Apr 16 2019 By Tess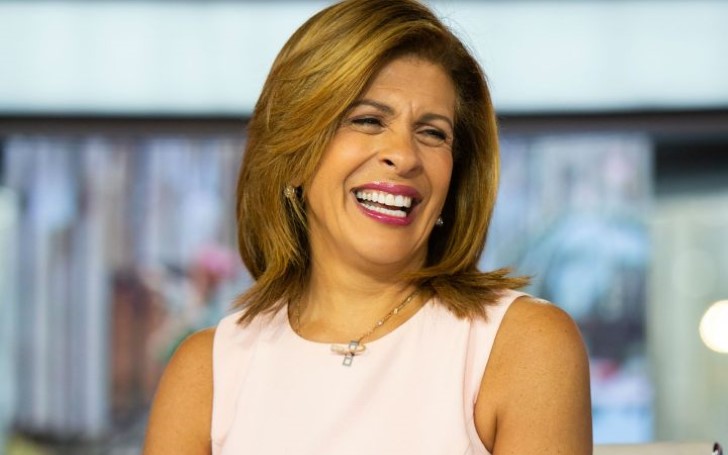 Today show co-host Hoda Kotb adopts a second daughter at the age of 54.
Today show co-host Hoda Kotb welcomed another daughter at the age of 54.
Hoda adopted another girl named Hope Catherine Kotb on April 16. The co-host revealed the exciting news on NBC's morning show Tuesday following a phone call.
Later, the show posted a photo of her and the child alongside her other daughter, 2-year-old Haley Joy.
The caption read: "Congratulations are in order for @hodakotb, who adopted a second little girl, Hope Catherine, this week."
Don't miss: Luke Perry's Daughter Says She Misses 'Him a Little Extra Today'
A day before, she shared a photo on her Instagram hinting her newly expanded family which said, "Choose hope," amid pictures of clouds.
Apparently, her two-year-old daughter Haley Joy now has a new role as a big sister and she is quite serious about her newfound responsibility.
Kotb revealed on Today Haley was absolutely enjoying the new company and was already embracing her new role.
"This morning at breakfast [Haley] was trying to feed [the new baby] her raspberries and I was like, 'Not yet, babe,"' She was literally marching around saying, 'I'm a big sister."
Ktob further disclosed she always wanted to adopt a second child and was waiting for the right time and the phone call was a blessing.
"In my heart, I was like, 'Please God, I hope this is something you anticipate for me. To get the call is so mind-blowing, you can't believe someone's saying come and get her, she's here. It's amazing."
Earlier in 2017, she adopted her first daughter, Hailey Joy which was also disclosed on Today.
Read more: Sylvia Jeffreys Is Leaving The Today Show
At the time, emotional Kobt announced the news by sharing a picture of Kotb beaming while holding a newborn baby Haley Joy.
Expressing her joy Hoda said: "That little girl, Haley Joy – I'm crying, I'm crying, is my daughter. I adopted her. She is the love of my life."
-->