What is Hopsin Net Worth in 2021? Here's the Breakdown
What is Hopsin's Net Worth in 2021? Find The Complete Analysis Here!
Marcus Jamal Hopson, professionally known as Hopsin, began his journey in Hollywood as a child actor in movies like Fame(2009), Max Keeble's Big Move(2001). The pure little actor is now a rapper, songwriter, record producer, and music video director.
Hopsin was born on July 18, 1985, in Los Angeles. Raised in the Hispanic environment of panorama city, he started rapping at the age of 16. Hopsin was inspired by rapper Eminem and made his first album, "Emerge," at the age of 18; it wasn't released officially but is available online.
Don't Miss: Pooh Shiesty Brother Died Of Cancer - Here's What to Know.
His most notable work as an actor was in "That's So Raven," where he worked for several years. Hopsin, till now, has released more than 10 albums and is set to be featured on a tv series called "paradise city, "releasing this march on Amazon Prime. Keep reading to learn about the rapper/actor's accumulated wealth over the years.
Hopsin's Net Worth In 2021
The 35 years old rapper's career and fortune are soaring higher every year. More than two decades into his singing career, Hopsin has earned a huge fortune for himself. Hopsin's Net Worth in 2021 is estimated to be a whopping $5million.But contrary to his vast wealth, the artist is known for his rather austere lifestyle.
Hopsin is an American rapper, songwriter, actor, music producer.
Photo Source: Smh
The rapper told in an interview,that he was strictly against drug and alcohol usage and condemn mainstream rappers promoting drugs and alcohol in their music videos. Hopsin says that mainstream artists don't seem to reflect on their work and the irreparable effects it can have on the youth.
Hopsin reportedly follows a simple lifestyle and claims that he has never indulged in any recreational drugs and alcohol or smoked in his life.
Related: Former White House Communications Director Hope Hicks Earns a Huge Salary; What is Hope Hick' Net Worth?
His trademark white contact lenses give the rapper an eerie look if often mistaken as a symbol of vaunt, but he claims, the odd lenses only serve one purpose, and that is to distinguish himself from other rappers.
Hopsin's Career In Music
Hopsin had initially started his music endeavor by pursuing it for artistic reasons. Still, the rapper was officially in the business when he signed with Ruthless Records in 2007, and Hopsin's presence reportedly redeemed Ruthless Record's long-lost glory.
Hopsin soon left the label and started his own independent label along with rapper Swizz; the record label was named "Funk Volume."
Hopsin's Net Worth in 2021 is estimated to be a whopping $5 million.
Photo Source: Howlandechoes
Hopsin achieved fair success through the label with his releases like "Ill Mind of Hopsin," a video series, and his album "Raw," which was very well received.
Recommended: Zlatan Ibrahimovic Comes Out Of Retirement To Play For Sweden
But Hopsin's breakthrough came in 2012 when he made it into the MTV2 "Sucker Free Sunday" and appeared in the Tech N9ne's music video "Am I, Psycho"? after which he was listed in the Top 10 freshman list alongside rappers like French Montana, Iggy Azalea, Kid Ink.
In 2016, Hopsin had announced his official departure from Funk Volume because of an inside dispute. He then went on to create another record label called "Undercover Prodigy," under which he at least released 10 singles.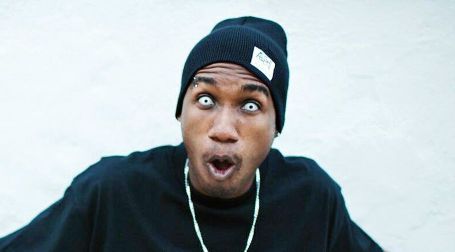 Hopsin went on a hiatus in 2019 and is back in business since 2020.
Photo Source: Howlandechoes
As per sources, Hopsin was going through a tough time and was depressed when he announced his hiatus from music in 2019; the rapper told his fans that he wanted some time for himself. After a year of break, and he made his return official in 2020, then 35 years old rapper's most recent single was "Covid Mansion" released in 2020.
Check Out: What is Pooh Shiesty Net Worth in 2021? Here's the Breakdown
Hopsin recently joined the social network startup called the Artist Republic and claims that he is working to create music that can instill a positive message in today's youth.
For more information and news on your favorite stars, stay connected to Glamourfame.
-->