How is the Relationship between Arnold Schwarzenegger' Love Child Joseph Baena and his Step-Siblings?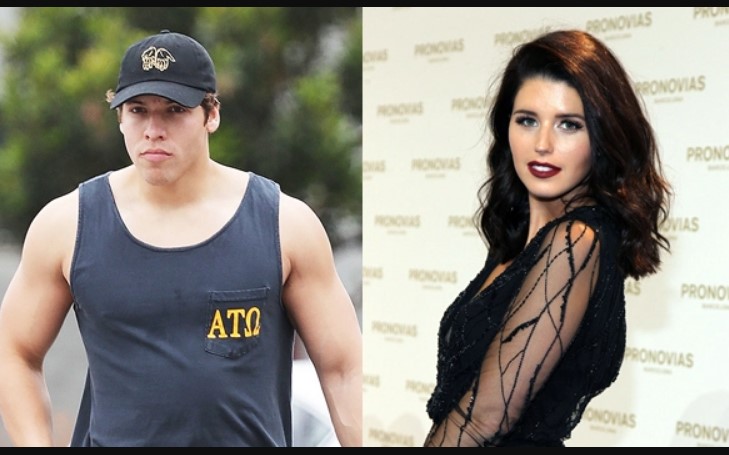 Joseph Baena's relationship with his half-siblings is very complicated.
We hope you are pretty much aware of the love child of Arnold Schwarzenegger, Joseph Baena. And by the look of it, Joseph's relationship with his half-siblings is as complicated as it is.
This goes back to 10th April 2019, when Katherine Schwarzenegger posted a two throwback photos with her brothers, Patrick Schwarzenegger and Christopher Schwarzenegger, and sister Christina Schwarzenegger.
The 29-year-old came under fire as she did not include her half brother, Joseph Baena, who is dating Nicky Dodaj, in her post. Katherine's photos showed all four children of Arnold and Maria Shriver, and her caption read, "I LOVE THEM SO MUCH #NationalSiblingsDay."
There's another incident which only proves Maria's child tries to completely ignore their half brother, who is the result of Arnold's affair with his housemaid, Mildred Patricia Baena.
When Katherine tied knots with A-list actor, Chris Pratt, Maria's children completely ignored Baenas, while Joseph and Mildred still congratulated the newlywed couple on their Instagram post.
One of the sources to the Schwarzenegger family revealed Katherine and Christina have no relationship with Joseph at all but stressed the sons might have more relationship with Baena.
One close source to now Mrs. Pratt said she really don't need to keep her ties with the half-brother who is the product of an affair Arnold kept secret for years.
The source further said the whole situation was a profoundly damaging and shameful situation that destroyed her family and emphasized it's okay if Katherine doesn't want to embrace the living reminder of her dad's mistake.
This whole thing had a lasting impact on the Schwarzeneggers, as it leads to a breakdown of 25 years long marriage. Even Arnold admitted his divorce to Maria was the lowest moment of his life.
Understandably, Katherine and Christina don't want to have any relationship with Joseph, but brother's kind of accepted him to some extent.
Watch: Arnold Schwarzenegger's Daughter Katherine Schwarzenegger On Parents' Divorce
So, if you ask us, it's confusing and complicated for both Baenas and Schwarzeneggers, and we can't really blame anyone here except for the affair Arnold and Mildred had in 1996.
But that was long ago, and no one has control over what happened in the yesteryears. Joseph follows his half-siblings on social media and never miss an update, while Children from Maria act as if the love child doesn't even exist.
See, we told you, it's very complicated, while Baena continuously tries to be in touch, but Schwarzeneggers ignore, more specifically, half-sisters.
We hope these half-siblings find their way to come together as one and show support for each other. And that's the only thing we can hope for now.
-->