How Much Is Etika's Net Worth? Know More About His Income Sources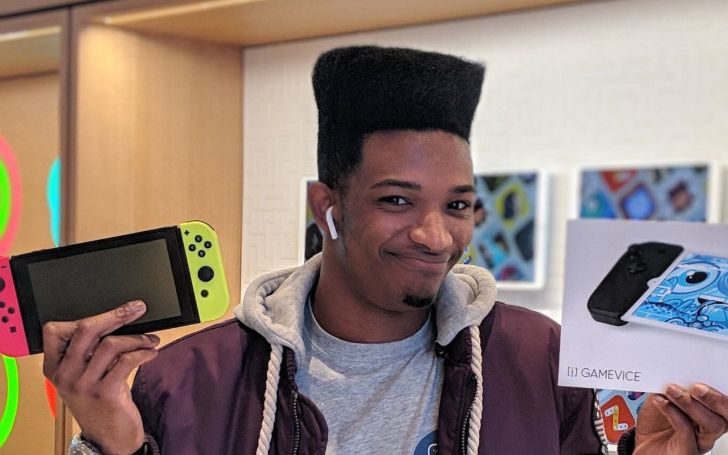 Danile Desmond Amofah, better known for his alias 'ETIKA' was an American Youtuber. He was a Live streamer and also a former model.
Throughout his career, he tried his luck in different feat and established himself as YouTuber and obviously made a big fortune out of it.
Let's dig into his career and net worth value.
Etika's Net Worth
After trying his luck in a different career, Etika established himself as a successful youtuber and made a huge profit out of it. Etika's net worth is estimated to be somewhere around from $150,000 to $300,000.
See Also: What Is The New Net Worth Of Jeff Bezos' Divorced Wife? Find Out The Reason The Longtime Couple Split!
The 29-year-old Youtuber had a massive 800,000 subscribers. Etika's huge fan-base helped him in climbing the ladder of success and wealth as well.
It is speculated that he used to charge somewhere between $10k - 15K for a single sponsored video.
Apart from his YouTube Channel, Etika was also regular Twitch streamer. He basically used to stream his game plays on the platform.
Regular sponsored videos and ads on his YouTube videos helped him big time to achieve the success and wealth.
Read Also: The Kardashian-Jenner Clan accumulated a staggering Net Worth But Who is the Poorest Among the Richest?
Lately, Etika was seen flaunting his exclusive lifestyle on his social handles and it was always delightful to see him 'show off'.
The 29-year-old had also his own merchandise that he sold mostly to his fan-base and apparently that helped him cash more via sales.
Etika Banned from Twitch
Back in 2018, Streamer Etika was making a round of headlines for not so good reasons. Apparently, he was banned from the streaming platform 'Twitch' for using homophobic slur.
On his defense, Etika said that it was his way of protesting the demonetization and PC policy.
However, that did not end well for the Youtuber and he was banned from both the the platform (Twitch and YouTube).
After that, the downfall of the star began. On Etika's last video, he said that he is suffering from mental illness. The Youtuber mostly talked about social media and cautioned to not to invest too much time on them.
Recommended: Nicki Minaj Net Worth is Reported $85 Million, Detail About Her Career and Income Source
We could clearly guess from his tone that he was not doing very well. He seemed very distant and looked very upset. It was mostly suicidal.
Etika really needed help but unfortunately, Police investigating his disappearance have confirmed that they have found his body and was declared dead on 19th June, 2019.
Etika Wiki
| | |
| --- | --- |
| First Name | Danile |
| Last Name | Amofah |
| Date of Birth | May 12, 1990 |
| Sun Sign | Taurus |
| City | Brooklyn, New York |
| Country | United States of America |
| Date of Death | circa 19th June, 2019 |
-->