How old was Kelly Grace Richardson when she came to fame? What is Kelly doing now?
Published Tue Apr 11 2023 By ashma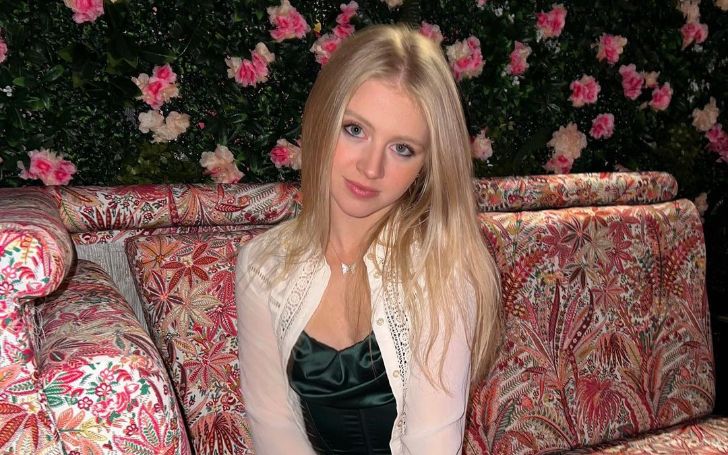 Kelly Grace Richardson grabbed media attention at a young age. Likewise, the actress is also famous for her beauty and fashion sense. Let's discuss her initial fame and showbiz journey! Richardson is a rising American actress. Within a short time in her career, Kelly won the hearts of millions with her fabulous appearance.
Richardson isn't just known as an actress. The young talent is widespread for her dancing skills as well as for her social media presence. Besides, she became known for her mesmerizing looks later on. Kelly started her career in the entertainment industry at a young age as a child actress. Now, she has become a talented young actress. Here we are going to discuss her initial acting journey. Let's find out at what age the lady started her acting career.
How Old Was Kelly Grace Richardson During Her Debut?
Kelly Grace Richardson started her acting career in the year 2016! Richardson began with the TV series Game Shakers. Richardson was only 13 years old, born in 2003, when she ventured as an actress. Finally, in 2023, Kelly turned 20 years old.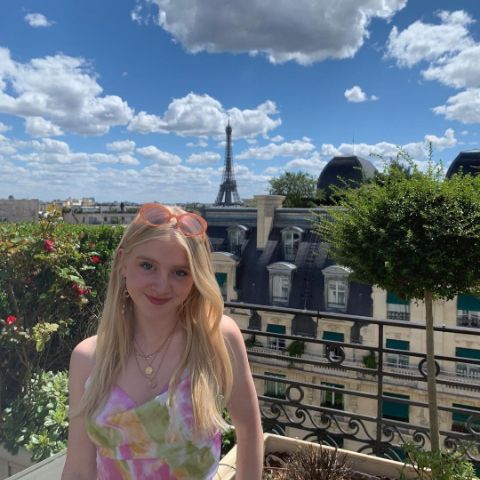 The same year Kelly was cast in a music video for Johnny Orlando and Mackenzie Ziegler: Day and Night. Similarly, the young actress was seen in the TV series Walk the Prank as Helen from 2016- 2017.
The rising actress has worked in other movies and TV shows like To the Beat! Back 2 School, Young Hearts, Something Better, and To the Best. With very few showbiz credits, the actress has made a big name and fame. Apart from her acting skills, she gathered a huge fan following from her attractive looks.
Famous as Madison From Young Hearts
Kelly Grace Richardson became a household name after playing Madison in the 2020 drama comedy film Young Hearts. Young Hearts also called Thunderbolt In Mine Eye was released on 24 January 2020. Likewise, the drama has cast like Anjini Taneja Azhar, Quinn Liebling, Alex Jarmon, and more.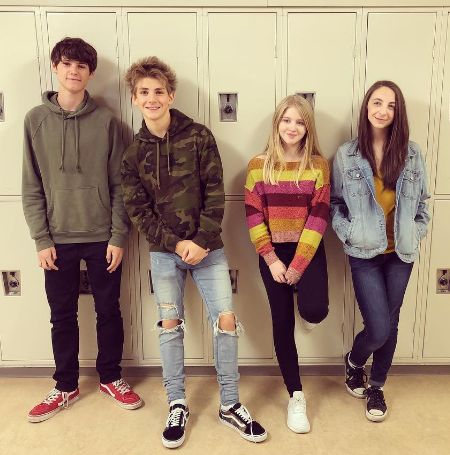 It is a teenage drama that centers on the story of a 14 years old boy who develops a budding relationship with his brother's best friend while exploring unfair gender politics at their high school.
You may also like The relationship and marriage details of Patrick Beverly.
Richardson gave her best performance in the film. Her role as Madison cemented her career as an actress. Kelly's performance in the film will pave her path for other projects in the upcoming days.
Kelly Grace Richardson: Social Media Star
The American actress Kelly Grace Richardson is an active social media user. Also, it will not be wrong if we call her an influencer. Given the hundreds of thousands of followers on her Gram and other social networking sites, Grace is more successful as an influencer!
Besides her acting prowess, Kelly found major fame on social media. Richardson has around 204 thousand followers on her Instagram account @thekellygrace. Likewise, she has over 75 thousand followers on her TikTok account @thekellygrace.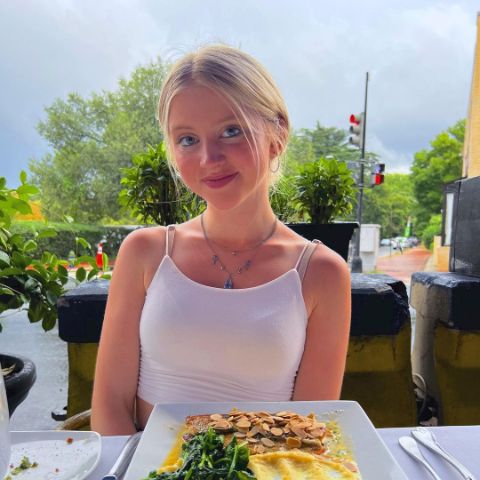 The Young Hearts alum prefers to share pictures and videos depicting her personal and professional life on her social media accounts.
Likewise, she often shares her dancing videos and other fun moments on her social media pages. Kelly appears as a fun-loving person. Besides her personal and professional information, her Instagram page is flooded with gorgeous photographs.
What Is Kelly Grace Richardson Doing Now? Does Kelly have a boyfriend?
Kelly Grace Richardson seems busy enjoying her life. She often posts pictures and videos of her holidays at different destinations. Also, the lady is seen enjoying herself with her family. On a similar note, the star from Young Heart looks single and isn't dating a boyfriend yet.
Richardson regularly updates her life on her social media accounts. Sadly, there is no clue about her upcoming showbiz projects. Moreover, the talented actress, Kelly, keeps a tight lid on her relationships.
Check out: Lucia Mendez looks half of her actual age!
The actress may be involved in events, functions, and fashion projects at the current time. Though her upcoming movie or TV project is not shared, she is doing great with her social media appearance.
Inside Her Net Worth and Earning Details
The American child actress turned Instagram star Kelly Grace Richardson owns a net worth of around $300 thousand. She earned a hefty amount from her showbiz career as an actress, dancer, and social media star.
The average salary of an American artist is around $59 thousand per annum, and Richardson might be getting the same. However, given the lack of Kelly's new work, she could be making less than the given amount.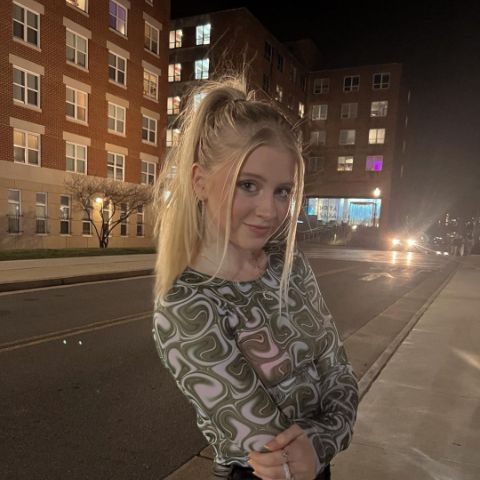 The media personality earns enough money to maintain her luxurious lifestyle. Apart from acting, she adds a decent amount to her name from commercials, brand promotions, and more.
Kelly is a rising star, no doubt the actress will earn more in the coming days. The lady can earn enough to fit into a high-profile lifestyle. Kelly spends her earnings on branded clothes and luxury products.
Showbiz Prospects
The beautiful actress, Kelly Grace Richardson, has an attractive look and a fabulous fashion sense. She attracts a huge mass of audience with her media appearances. Besides, the actress knows how to impress her followers.
Kelly never shied away from flaunting her looks on any medium. Richardson's career may be going slow now, but unquestionably, Grace holds a bright future. It will not be a surprise if the ex-child actress gets a huge success shortly.
Though the media personality is not from a celebrity family, she has a massive prospect of becoming a famous actress! She is a multi-talented personality and might appear in more projects undoubtedly.
Visit us at Glamour Fame for more similar content on your favorite celebrity.
-->