Hugh Grosvenor Girlfriend - Is the Duke of Westminster Dating Someone?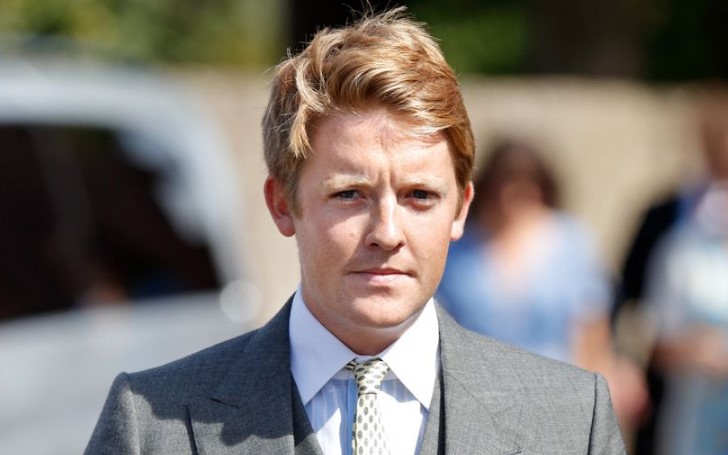 Hugh Grosvenor, some would call him 'Hughie,' is the Duke of Westminster, and probably the most eligible bachelor in the world as some call him. Hugh is the son of sixth Duke of Westminster, Gerald Grosvenor.
Hugh's father passed away in 2016 at the age of 64, which was a sad event. Still, of course, with that, the son was titled the 7th Duke of Westminster, which also helped him inherit roughly $12.6 billion of fortune and family property that spans 300 acres of Mayfair and Belgravia in Central London, Eaton Hall in Cheshire and Investments in 60 cities throughout the world.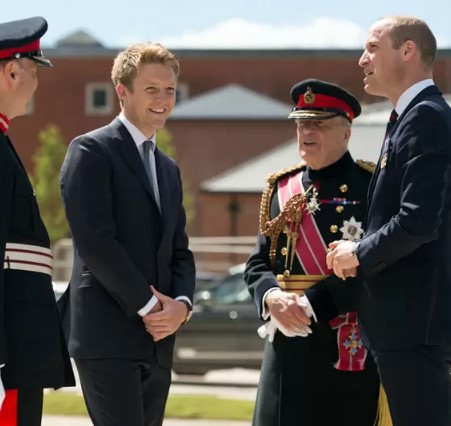 The 7th Duke of Westminster, Hugh Grosvenor's, net worth is roughly estimated to be $12.6 billion.
Photo Source: Bloomberg
So, we can pretty much assume why 'The Sunday Times' call him 'the most eligible bachelor in the world.' While his life sure looks all exciting and lavish, we wanted to know more about Hughie, for which dived into some personal details.
After going through some facts, we found out Grosvenor is dating someone. So, who is the lucky one who has the honour of dating wealthiest aristocrat in the British Royal family? Let's find out.
Hugh Grosvenor Girlfriend - Who is the Lucky One?
The Duke of Westminster, who is not even thirty, and is third in line to the throne, Hugh Grosvenor, is in a relationship. According to the reports, the luckiest girl on the planet who shares an honour to date Duke of Westminster is Harriet Tomlinson.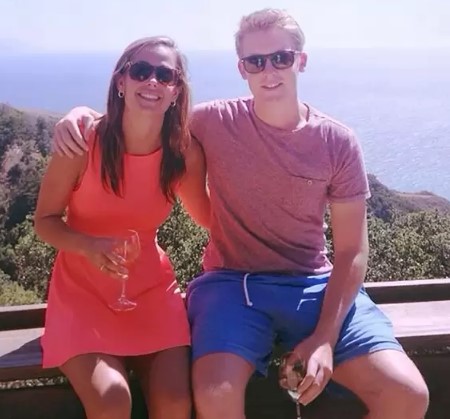 Hugh Grosvenor is dating his girlfriend, Harriet Tomlinson, since they met at Ellesmere College.
Photo Source: The Metro
The story of how the couple met is pretty basic as it is. Hugh and his girlfriend Tomlinson met at Ellesmere College, a co-ed independent boarding school. The couple was parted after the college as Grosvenor went to study countryside management at Newcastle University followed by Oxford.
Also See: Mikala Walker Boyfriend - Find Out If She is Dating Someone or Single
On the other hand, Harriet got her bachelor degree in education at former polytechnic at the University of Wales in Cardiff, followed by a postgraduate degree in events management with public relations at University College London in 2013.
Some More About Harriet Tomlinson, Who is Duke of Westminster, Hugh Grosvenor Girlfriend?
Since we already we know a little about Harriet Tomlinson's education background, let's find out about her personal life, so that we can understand her a bit better. Harriet, who is 28 years old, lives in a Victorian house on the banks of the River Dee in Chester with her parents, Graeme Tomlinson and Louise Tomlinson, and a younger sister.
Harriet, with her parents and sister, still live in Cheshire, running their old curtain-making business. And according to the reports, Hughie would make a couple of visits to Tomlinson and two would go for boating along the river.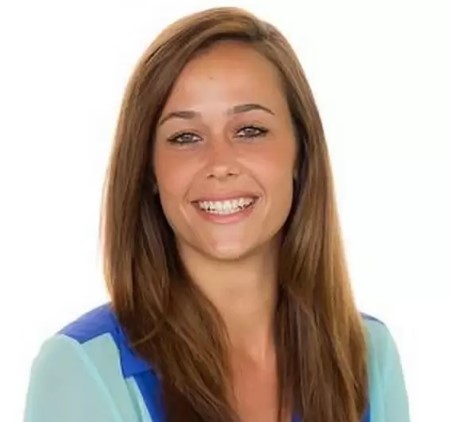 Harriet Tomlinson works as a Venue Finding Executive at 'The AOK Events Group"
Photo Source: Tatler
Harriet now works as a Venue Finding Executive at 'The AOK Events Group' for under a year now, but before she was also appeared on 'Unspin,' a political satire TV show. But despite her stint on the show and stuff, she is not the kind of person who is still with Duke of Westminster. She never fancied the limelights.
While talking about their relationship, there were couples of times the two were on and off on their relationship, but the pairs have come to the point where both think they are ready for the next phase of their love life.
You May Also Like: Sean Gilmartin - Some Facts to Know About the American Pro Baseball Pitcher and Kayleigh McEnany's Husband
For more information on your favourite celebrities' lifestyle, stay tuned to Glamour Fame, and don't forget to sign up for the newsletter.
-->