Hugh Hefner's Wives Through the Years: How Many Kids Did He Have?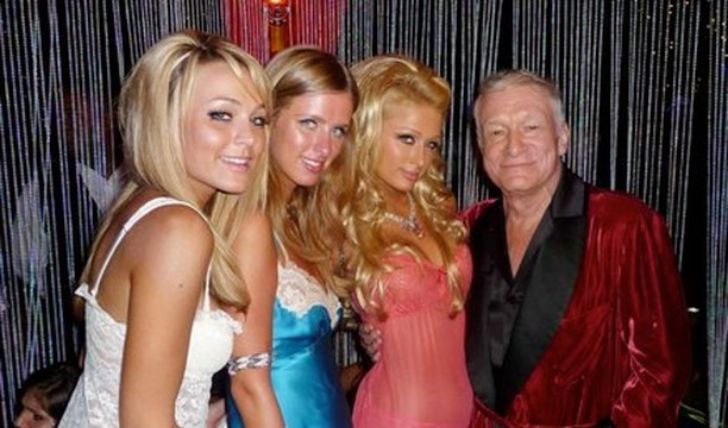 Hugh Hefner's long list of girlfriends and wives. The media mogul was married to model Crystal Harris at the time of his death!
Hugh Hefner was a magazine publisher who famously rose to fame as the founder of Playboy Magazine and lived a very infamous life. Hefner established Playboy into a global brand after launching its first issue in 1953. The media mogul even advertised himself as an emblem of his brand. The Playboy founder was born on April 9, 1926, in Chicago, Illinois, in a conservative family.
When the first issue of the magazine came out, Hugh was a first-time father and was married to his first wife, who he claims was the first woman he slept with. The couple split ways in 1959, after a decade of marriage, and it was as if the meaning and stipulation of matrimony became completely wrecked in the publisher's head.
Who was Hugh Hefner married to when he died?
The Playboy magazine founder claimed to have slept with thousands of women in his life, but only three of them made it as the mogul's wives, and many established a romantic relationship with the publisher. When he died of sepsis on September 27, 2017, at his infamous Playboy mansion, Hugh was married to model Crystal Harris, 60 years his junior.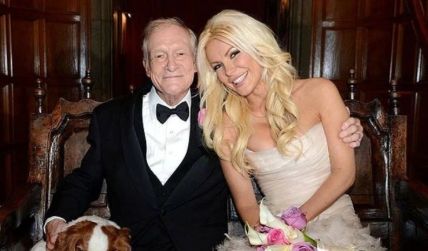 Hefner was married to Crystal Harris when he died.
Photo Source: Instagram
They got married on December 31, 2012. The huge age gap between Hugh and Harris led many to believe that the model was with the magnate only for his money, but Crystal spoke otherwise. "I felt how much he loved me. I loved him so much," she told People after her husband's death.
Recommended: Who is the Father of Evan Rachel Wood's Son? All Details on the Actress Relationships.
The model admitted to feeling lost after Hugh's passing. "I was living at the Playboy mansion for 10 years, and so much involved with Hef and his life, so now I'm kind of trying to find my path," Harris said. She calls her infamous husband an "American hero."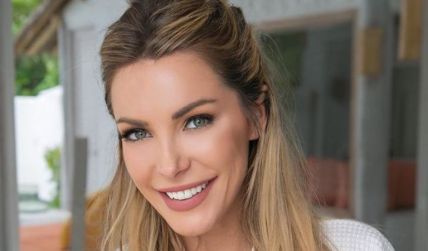 Crystal calls her late husband "American Hero." Photo Source: Instagram
Crystal was Playboy's playmate of the month for December 2009. She even starred on The Girls Next Door; a reality show that followed Hugh's romantic life at his mansion. Harris reportedly didn't inherit Hefner's fortune because of the prenup agreement. All details of the late media mogul's net worth and career are here.
Hugh Hefner's relationship history and his children!
Hefner was 23 when he married his first wife, Mildred Williams, in 1949. The media magnate recalled the moment in his first marriage that devastated him. Hefner says he had saved himself for Williams, but after the two indulged in physical love, Williams revealed she had an affair while he was away in the army. Hugh and Mildred welcomed a daughter, Christie, and a son, David.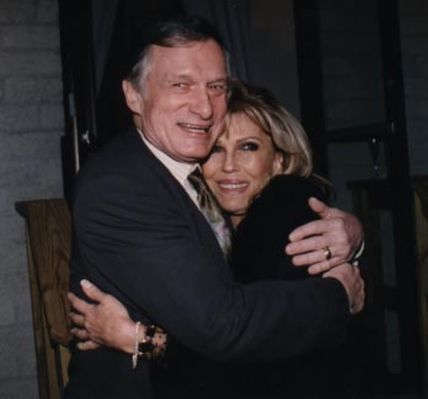 Hugh welcomed four children from his two marriages.
Photo Source: Instagram
After divorcing from Williams in 1959, Hefner dated and casually indulged with tons of women. Hugh even confesses to infidelity while still married to Mildred, who'd let him do as he pleased out of her own guilt. Hefner's second wife was Playboy's playmate and actress Kimberley Conrad.
Don't Miss: Who is Will Forte Wife? Details on his Married Life & Kids.
Hugh and Conrad married in 1989 and welcomed two sons, Marston and Cooper. Their divorce was finalized in 2010. The late media mogul was accused of many salacious crimes by his ex-girlfriends in the recently-released docuseries, Secrets of Playboy. The docuseries contained interviews of Hugh's famous ex-girlfriends, Holly Madison, Sondra Theodore and more.
'The Secrets of Playboy' premiered on January 24.
Source: A & E
Hefner's youngest son, Cooper, 30, tweeted defending his late father. "Some may not approve of the life my Dad chose, but my father was not a liar," he wrote, adding, "However unconventional, he was sincere in his approach and lived honestly. These salacious stories are a case study of regret becoming revenge."
For more information and news on your favorite stars, stay connected to glamour fame.
-->