Iggy Azalea Slammed Person who sent her Semen in the Mail
Published Sat Mar 16 2019 By Chester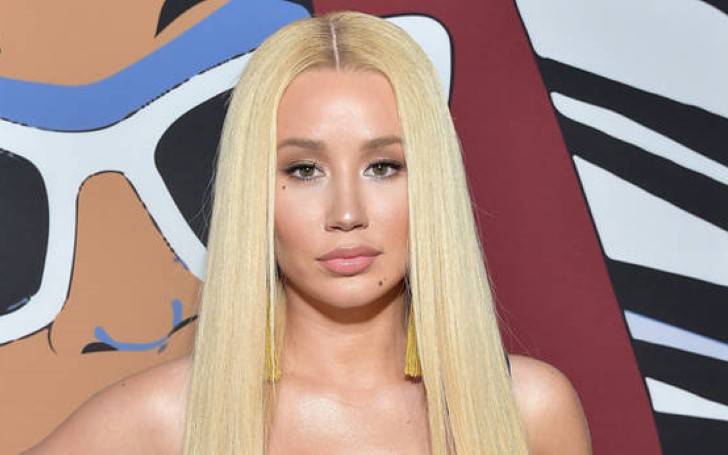 Iggy Azalea slammed a crazy fan or even a hater who sent her a vile of semen via mail.
As one of her office assistants were checking out her mail and unknowingly opened a package to see an unpleasant surprise, someone's semen.
The 28-years-old Iggy even tweeted about this incident on March 14, Thursday saying,
"Someone sent a vile of semen in the mail and the office assistant had to unknowingly open the package.

"I– Who– FBI!!!"
Here's the screenshot of Iggy's deleted tweet about the sick sender.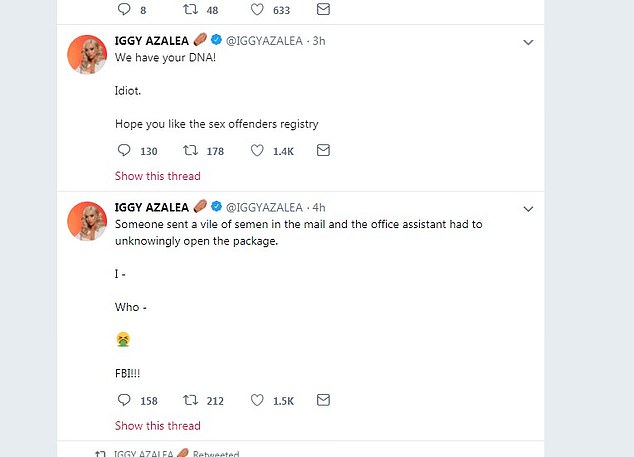 Iggy Azalea Twitter Post
SOURCE: Daily Mail
The Sally Walker singer even taunted the sick sender about taking the matter to the police by adding another tweet:
"We have your DNA! Idiot. Hope you like the sex offenders registry."
As of now, the tweets are deleted. The Fancy hitmaker insisted fans to change the topic by adding the following tweet, "Anyway *dry hurling* subject change? PLEASE."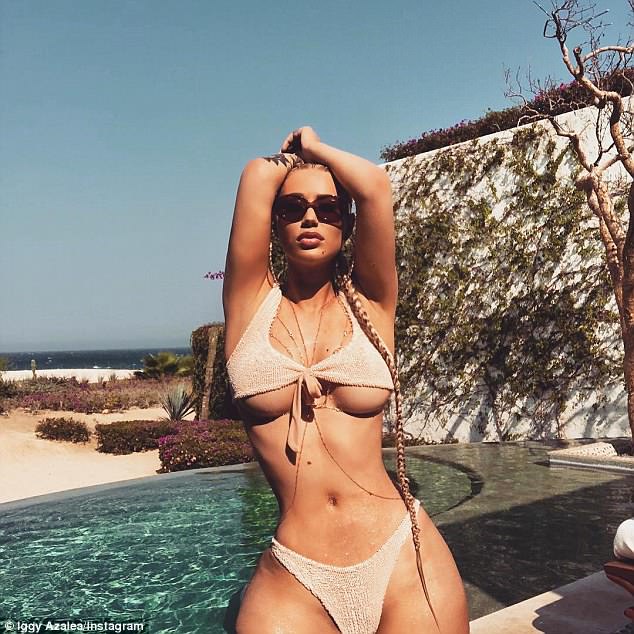 Iggy Azalea Instagram photo.
SOURCE: Daily Mail
Though the Australian rapper has been through a lot of stress this year with moving into the new house and finishing off her new album, let us all congratulate her as she recently released a new song titled "Sally Walker".
Check out:One Direction Star Louis Tomilson's Sister Felicite Passes Away Aged 18
The video of the song even featured cameos from YouTuber James Charles and RuPaul's Drag Race star Miss Vanjie.
View this post on Instagram

A post shared by Iggy Azalea (@thenewclassic) on Mar 15, 2019 at 11:56am PDT
Sally Walker is her first single from her upcoming album, In My Defense which will be coming out later this year. A week ago Iggy tweeted a post regarding her age difference which was obligated by the fans.
There are rumors that Iggy is creating all these controversies for the promotion of the album. Well, as a matter of fact, Gaga song "shallow" reached to no.1 spot in the Billboard top 1 when her crazy fan made people clickbait from a fake Starbuck Commercial. So what do you guys think about it?
-->