Iliza Shlesinger is Keeping Fans Entertained Amid the Coronavirus Crisis
Published Thu Apr 02 2020 By Eden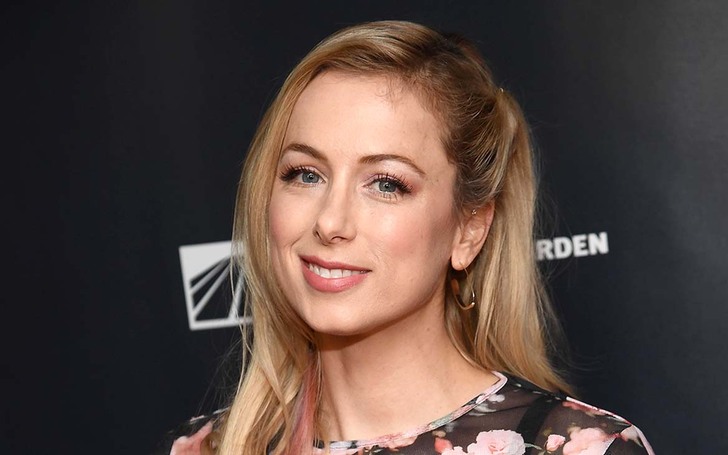 Iliza Shlesinger is keeping us all entertained amid the COVID-19 pandemic.
Every month this year feels like one big decade. March couldn't have been a bigger nightmare that felt like it lasted an eternity. However, despite all the stress, fear, and anxiety, the crisis is bringing the best out of people as well.
People around the world are pulling off several beautiful stunts amid this crisis, bringing smiles on our faces. These include Hollywood celebrities as well who are going out their way to let us take a peek into their homes and entertain us in the process.
As per comedian and actress Iliza Shlesinger, that's merely second nature.
The truth is, entertainers entertain, creators create, and artists make art. And as entertainers, we are equipped to do very little other than perform for you! Especially with comics, you know, the thing that we are equipped to give back is entertainment and so for better or for worse, we have all taken to our phones.
Shlesinger is definitely doing her bit to cheer up our miserable souls in these dark times thanks to her charismatic performance in Mark Wahlberg's Netflix action-comedy 'Spenser Confidential.' In addition, she's brightening our day with her brand-new Netflix comedy series 'The Iliza Shlesinger Sketch Show' that hit the streaming platform on 1st April.
Watch: The Iliza Shlesinger Sketch Show | Official Trailer | Netflix Comedy Series
That's not all. The actress is lifting our spirits every day by hosting an Instagram Live cooking show with her husband, Noah Galuten, which couldn't be a more wonderful spectacle. Needless to say, the rising millionaire's streaming career is powerful enough to keep you entertained for the foreseeable future.
The comedian's also got a message to the fans staying in self-isolation. "Yeah, this lockdown happened to reschedule all of the live tour dates, so we hope that you guys come back out when we start touring again in a couple months and I will see you at a live show. And Tian Fu and I are looking forward to seeing you out in the real world!"
Visit Glamour Fame for more interesting news of your favorite celebs.
-->