Interesting facts about Sacha Dhawan; Starred in Dracula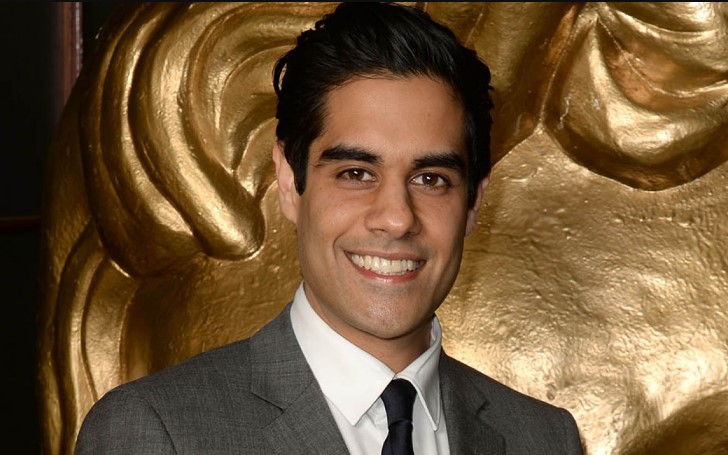 Sacha Dhawan, born May 1, 1984, is a British actor who is getting much more attention after his stint on the Netflix version of 'Dracula' (2020). Sacha is known as one of the most versatile actors with fantastic work ethics. On the new BBC and Netlflix's highly acclaimed series, 'Dracula.' The 35-year-old actor appears as 'Dr. Sharma.' The three-part series is based on the Novel by Bram Stoker of the same name.
While talking about the career of this amazingly talented actor, Dhawan started to work from as early as twelve. And not to underestimate his skills as Sacha is trained at 'Laine-Johnson Theatre School' in Manchester, and later in 'Aquinas College' in Stockport.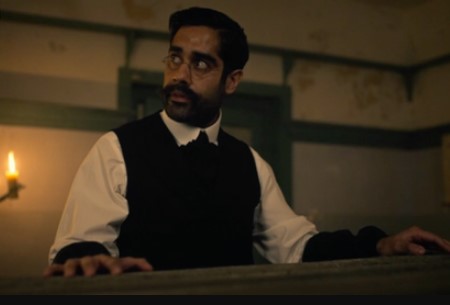 Sacha Dhawan as Dr. Sharma on Dracula series.
Source: Hearstapp
The 35-year-old British actor showed his acting prowess on projects like 'Eastenders,' 'After Earth,' 'Sherlock,' 'The Boy with the Topknot,' 'Iron Fist,' and more; however, Sacha Dhawan came into a spotlight after his stint on BBC's epic drama, 'Doctor Who.' The 35-year-old actor portrays the role of a classic villain, 'The Master.' There are some more interesting facts about the British-Indian actor you should know. Let's find out.
Sacha Dhawan Joined the Cast of Sherlock Season 4
Back in 2016, the top-drawer cast for 'Sherlock' season 4 hired a familiar face. It was none other than Sacha Dhawan. The 35-year-old actor plays the role of 'Ajay' on the fourth edition of the show. However, this was not the first time Dhawan worked with the creator of Sherlock. Apparently, Sacha has already worked with Mark Gatiss on Doctor Who origin drama, 'An Adventure in Time and Space.'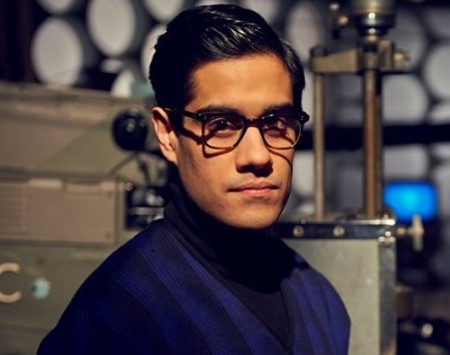 Sacha Dhawan played the character Mary's former colleague Ajay on Sherlock.
Source: BBC
Sacha's excellent rapport with Matt helped him bag the role of Mary's former colleague Ajay on the series, and again on other projects like 'The Tractate Middoth.' Working with Gatiss proved very lucky for the 35-year-old actor, as he could flaunt his acting skills to the world, which eventually helped him to bag roles on other TV hits like 'In the Club,' 'Mr. Selfridge,' and 'Not Safe For Work.'
Benedict Cumberbatch helped Sacha Dhawan to bag a role in Marvel's 'Iron Fist.'
Sacha Dhawan, after working in Sherlock, not just became a good with Matt, but he also became really close with the frontrunner of the show, Benedict Cumberbatch. If we have to tell you what really helped Sacha to advance his acting career, then we assume, it's pretty safe to say, BBC's Sherlock did. We, however, don't mean to undermine the skills the 35-year-old actor has got, but working with the Sherlock team helped him secure a role on the Marvel's Iron Fist series. And Sacha was recommended by none other than Benedict Cumberbatch himself for the part.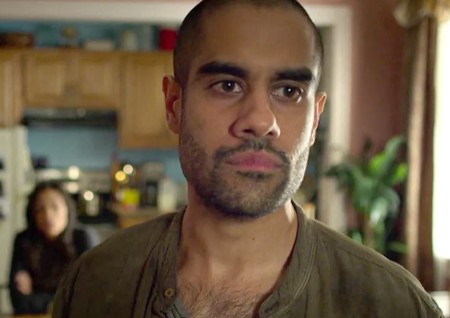 Sacha Dhawan played the character of Davos on Marvel's 'Iron Fist.'
Source: FSMedia
Talking with one of the media outlets, Dhawan revealed when he was auditioning for Marvel, Sacha and Benedict had a huge fight scene that took almost three days to shoot. And between takes, the 35-year-old and Cumberbatch were having usual chitchat. They had plenty of times.
Also See: Meet Dracula star Chanel Cresswell; What about her personal life?
During their one of the breaks, Sacha said to Benedict, "Actually Benedict I'm testing tomorrow for [Netflix series] Iron Fist," and without even saying a word, Benedict pulled his phone out, started typing away, to which Sacha found rude, without knowing what he was doing. Then Benedict replied, "By the way, I'm just emailing a contact at Marvel. Yeah yeah, I've put a good word in for you. No, it's my pleasure. I love working with you." He was selected for the role of 'Davos,' the man under the mask of the Steel Serpent.
Sacha Dhawan was once rumored to be the frontrunner of 'Doctor Who'
It's almost everyone's dream to be part of one of the biggest franchises, 'Doctor Who.' And when it comes to being the frontrunner of the show, who does not want it. Well, apparently, Sacha Dhawan, in a way, turned down the offer. This story goes back to 2017 when Jodie Whittaker was announced 13th Doctor, the first female doctor for the role. At the same time, there was a rumor, Sacha could be the first non-white actor for the role. But speaking at the London Film and Comic-Con, Sacha admitted he never auditioned for Doctor Who.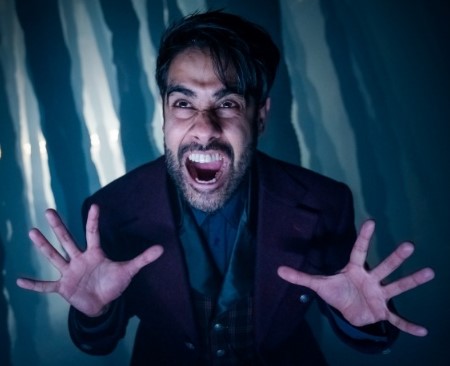 Sacha Dhawan bagged the role of 'The Master,' on 'Doctor Who' but now wants to play the character of 'Doctor.'
Source: BBC
The 35-year-old British actor said, "I never auditioned for Doctor Who. I think because I'm associated with Sherlock and the Doctor Who world, someone must have thrown my name in the hat. It was really lovely; Mark Gatiss messaged me. 'I've just seen this on Twitter,' to the point where I was calling my agent saying 'have I got an audition for this?' No."
Also Read: Netflix Original Series 'Luna Nera' - Everything You Need to Know About the Show
But the actor hopes he will be reconsidered for the job when Jodie finishes. Sacha revealed he has one regret, though. Dhawan shared, "I'm really happy, it's great. I always said it would be nice to have a female Doctor, and also, I know Jodie as well, and she's just fantastic and perfect for it. I'm actually gutted because before they made the announcement, I heard it was going to be Jodie and when she was announced I was 'damn, I should've put a bet on!"
For more information on your favorite celebrities' lifestyle, stay tuned to Glamour Fame, and don't forget to sign up for the newsletter.
-->